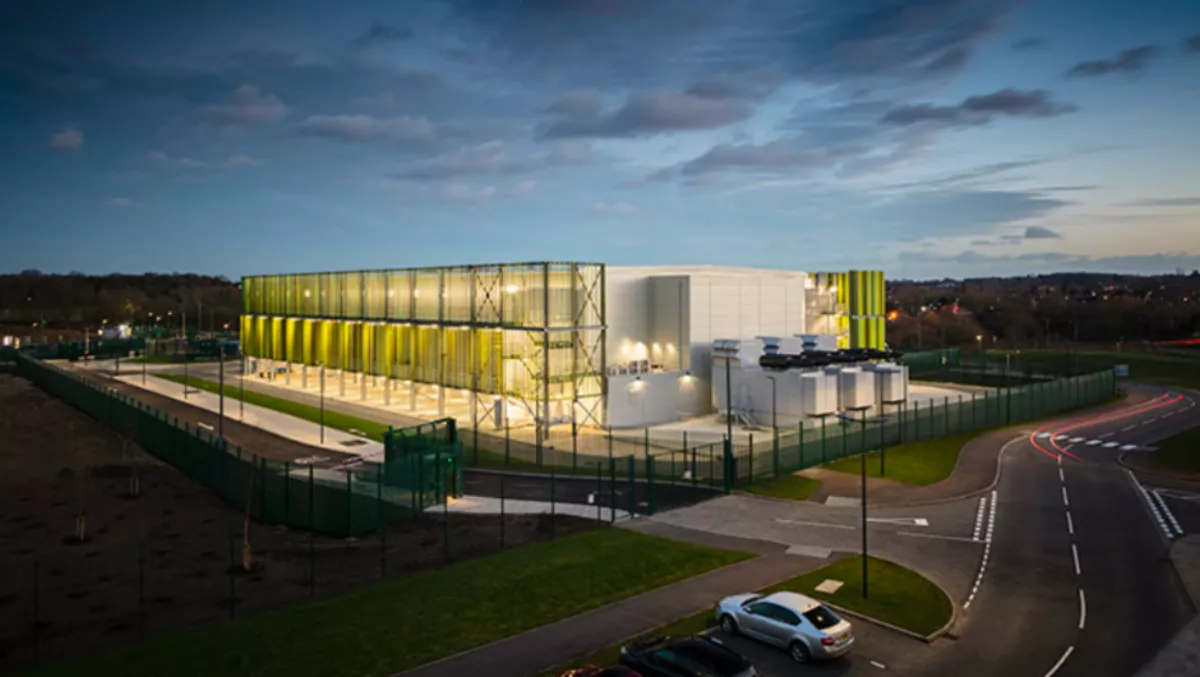 Kao Data secures financial injection to expand operations
London wholesale colocation data center services provider Kao Data has sealed a deal with a significant investment partner.
Legal - General Capital, the principal investment division of FTSE 100 financial services multinational Legal - General Group, today announced its commitment to Kao Data.
Around a year ago Kao Data opened the first of four 8.8MW data centers at its 35.2MW Kao Data Campus, a £230 million data center development seeking to blaze a trail in design, construction, and operations with an ultra-low power usage effectiveness (PUE) rating.
Legal - General has partnered with existing investors in Kao Data, Goldacre Noé Group ("Goldacre"), the technology investment arm of Noé Group's international asset management and investment business. According to Kao Data, this investment demonstrates a commitment from Legal - General to deliver the digital infrastructure required for Future Cities, and marks the first step of an ambitious partnership with Goldacre to drive the strategic expansion and accelerated growth of the UK data industry.
"As technology continues to evolve and our future cities become more connected, we see data centers as critical infrastructure of national importance. At a time of increased sensitivity around data sovereignty, the UK lacks its own flagged data center platform," says Legal - General Capital Strategic Provate Capital Investments director Matteo Colombo.
"We see a market gap, and Kao presents a unique opportunity to build and create a leading UK proposition. Legal - General is pleased to have invested in Kao and to have taken a lead role alongside Goldacre in building out the business, which is one of the first major new UK data center companies since 2008.
Located in the emerging North London cluster servicing the Lonon to Cambridge corridor, Kao Data asserts it is ideally located to capitalise on high-density fibre connectivity routes from Dublin to Amsterdam. As key locations for hyperscalers, the compay will be able to take advantage of emerging opportunities both in terms of industry and geography.
Kao Data London One is the first wholesale colocation data center in the United Kingdom to utilise Indirect Evaporative Cooling with no mechanical refrigeration to maintain the ASHRAE TC9.9 environmental guidelines, delivering an impressive PUE <1.2 across all load levels.
In addition, Kao has implemented new environmental monitoring initiatives on gaseous contamination to ensure hosted IT equipment is maintained within manufacturer warranty requirements.
"This significant partnership is a landmark moment, both for the continued growth of the Kao Data and for the development of the wider UK data center industry. With this substantial injection of capital, Kao Data is uniquely well-placed to strengthen its position as an innovative, performance-led business," says Goldacre founder David Bloom.
"An ever-increasing digital footprint is the basis of our entire digital economy, and we are proud to provide the platform that makes this possible. Given the importance of our national data industry, we look forward to working with Legal - General to create further opportunities to accelerate the emergence of state-of-the-art infrastructure nationwide".
Kao Data CEO Jan Daan Luycks says the added financial backing will help the company to explore new opportunities.
"Inspired by hyperscale data centers and OCP-ready, the Kao Data platform has been well received by the critical industry engineering community, end customers and colocation service providers from Europe, the USA and the Far East," says Daan Luycks.
"Now, with the financial backing of Legal - General as a major investor, Kao Data has the opportunity to extend its reach and bring high efficiency, high resiliency and highly connected wholesale data centers to new customers both in the UK and new regions.