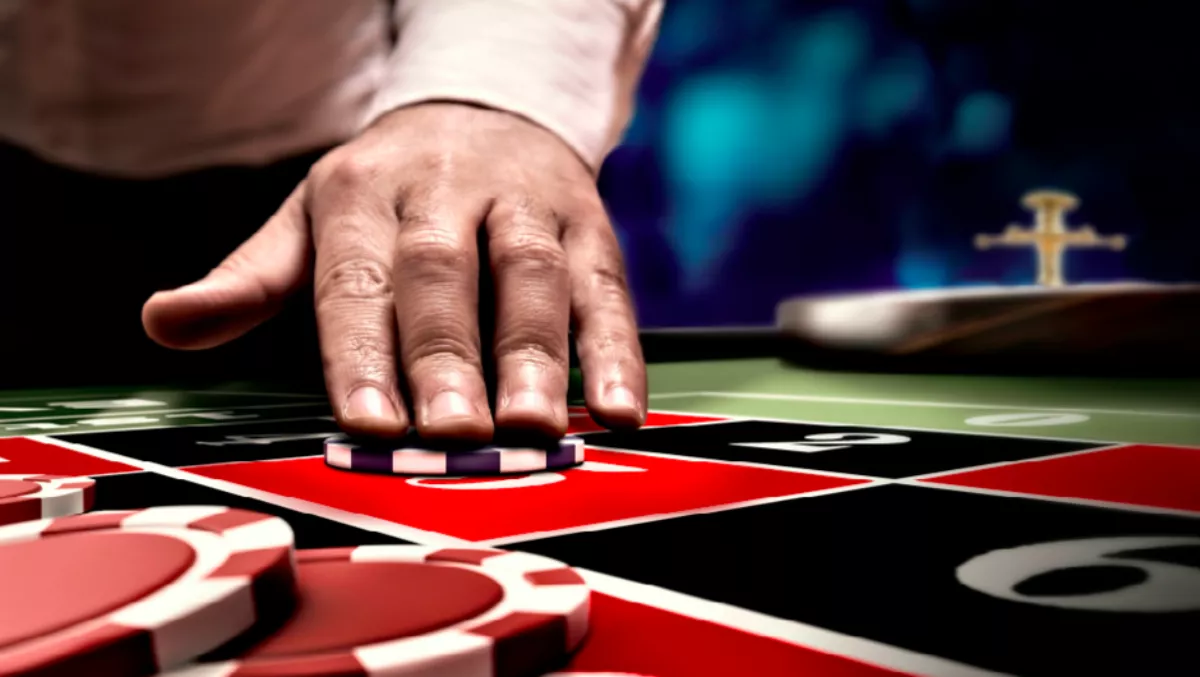 Hyperscalers hurling colossal capital at data centres
The old proverb 'you have to spend money to make money' could never be truer than in the hyperscale data center industry.
It's a place where only the largest and most aggressive can survive – as evidenced by the capital expenditure (CAPEX) the tech giants are throwing into the market.
According to new Q3 data from Synergy Research Group, CAPEX again topped US$26 billion for the quarter to maintain 2018's effort at record-setting levels.
This is especially significant when you look at the figures from last year, which reveal CAPEX over the first three quarters of 2018 is up 53 percent from 2017.
Q3 would have been the most fruitful quarter of all time had it not been for Google's $2.4 billion purchase of Manhattan's Chelsea Market building in March, giving the Q1 numbers a last minute shore up.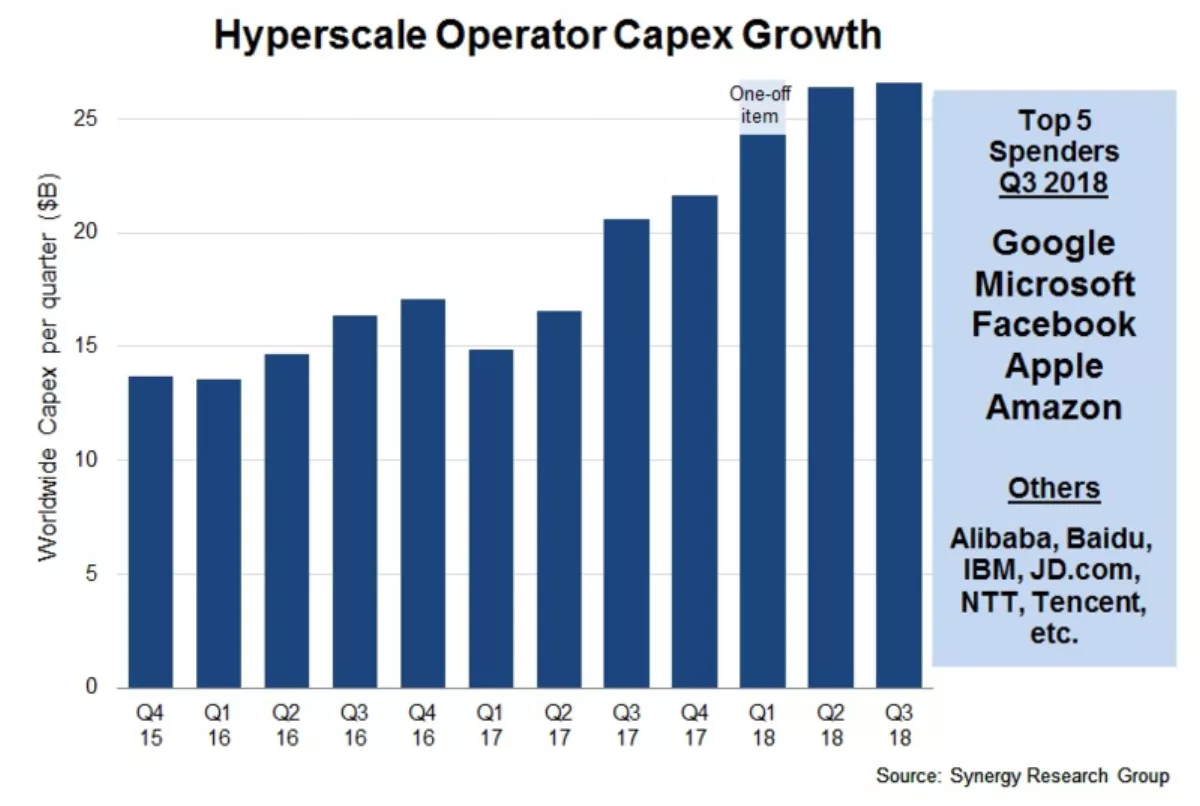 As you would expect, despite some jostling and elbowing around the top five vendors in the hyperscale market has remained the same over the last ten quarters. In total these vendors (Google, Microsoft, Amazon, Apple, and Facebook) account for 70 percent of aggregate hyperscale CAPEX.
However, Microsoft was the only one of these vendors that increased its CAPEX from the previous quarter after it reached record levels in Q3, while the other four dropped off marginally from their all-time highs in Q2.
Outside of the top five, Alibaba's CAPEX soared during Q3 to put it far ahead of the other hyperscale operators (which include Baidu, IBM, JD.com, NTT, and Tencent) and knocking on the door of the top five.
"Business at the hyperscale operators is booming. Over the last four quarters their year-on-year revenue growth has averaged 24 percent and they are investing an ever-growing percentage of their revenues in CAPEX," says Synergy Research Group chief analyst John Dinsdale.
"That is a real boon for data center technology vendors and for colocation/wholesale data center operators, but it has created a huge barrier for companies wishing to meaningfully compete with those hyperscale firms. This is a game of massive scale and only a few can play that game.
According to Synergy, the bulk of hyperscale CAPEX goes into building, expanding and equipping the huge data centers, which have now grown in number to 423.
The Group's research is centred around the data center footprint of 20 of the world's largest major cloud and internet service firms, which includes the most prominent operators in IaaS, PaaS, SaaS, search, social networking and eCommerce.