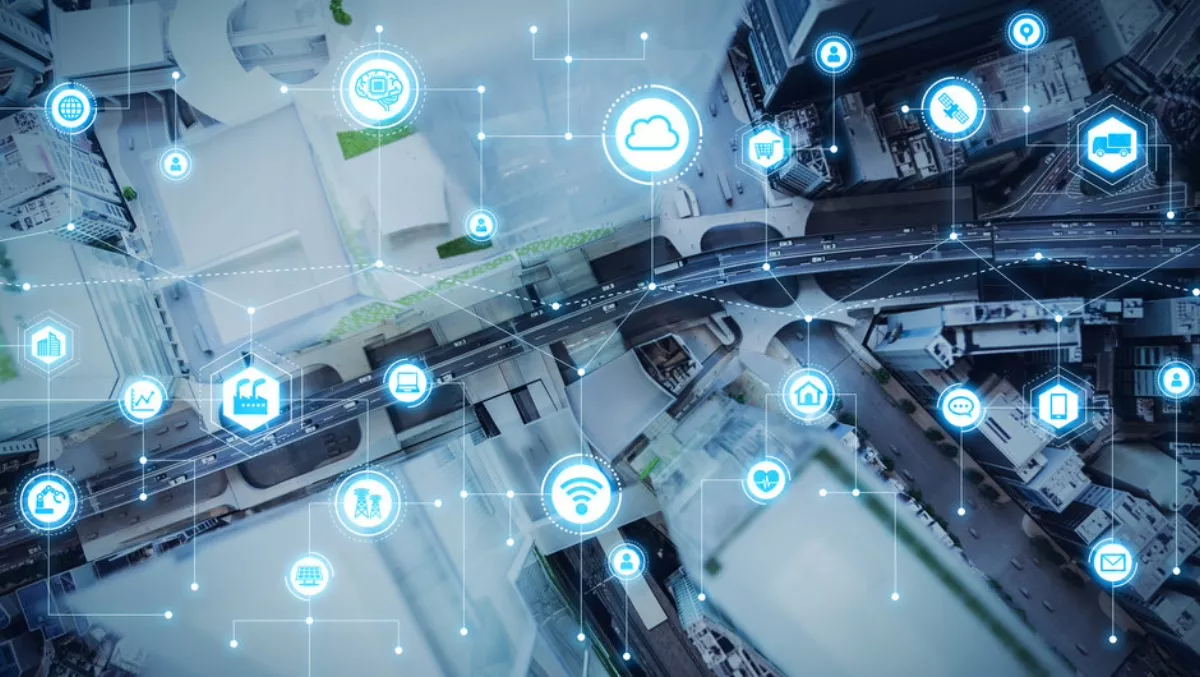 Hyperscale data centre proliferation boosting colocation market
Wed, 27th Mar 2019
FYI, this story is more than a year old
Hyperscalers flexing their muscles is driving a burgeoning colocation data center market.
That's according to new data from Synergy Research Group, which shows that hyperscale operators are the fastest growing customer category for colocation providers.
For both wholesale and retail colocation, 2018 revenue from hyperscale customers grew much more rapidly than revenues from other service provider customers and from enterprises.
The overall colocation market grew by 10 percent in 2018, with the total market exceeding US$34 billion for the year. As aforementioned, hyperscalers were the big movers and shakers with revenue growth of 24 percent from hyperscale operators in the wholesale segment and by 16 percent in the retail segment.
Hyperscale operators comprise the world's major cloud and internet service firms, including the largest operators in IaaS, PaaS, SaaS, search, social networking and eCommerce.
Other types of service provider were the next fastest growing customer category, followed by enterprise customers. Enterprise spending on wholesale colocation was relatively flat in 2018 compared to 2017, while enterprise spending on retail colocation grew by 7 percent.
The other service provider category includes telcos, non-hyperscale cloud providers and internet service firms, hosting/outsourcing companies and content - digital media service providers. The enterprise category includes all other industry verticals plus government and the public sector.
In terms of geographic markets, growth was strongest in Asia Pacific, followed by Europe, the Middle East, and Africa, and North America.
Specifically, among the 20 largest country markets the highest growth rates were achieved in China, Brazil, Hong Kong, Japan, Germany and Singapore.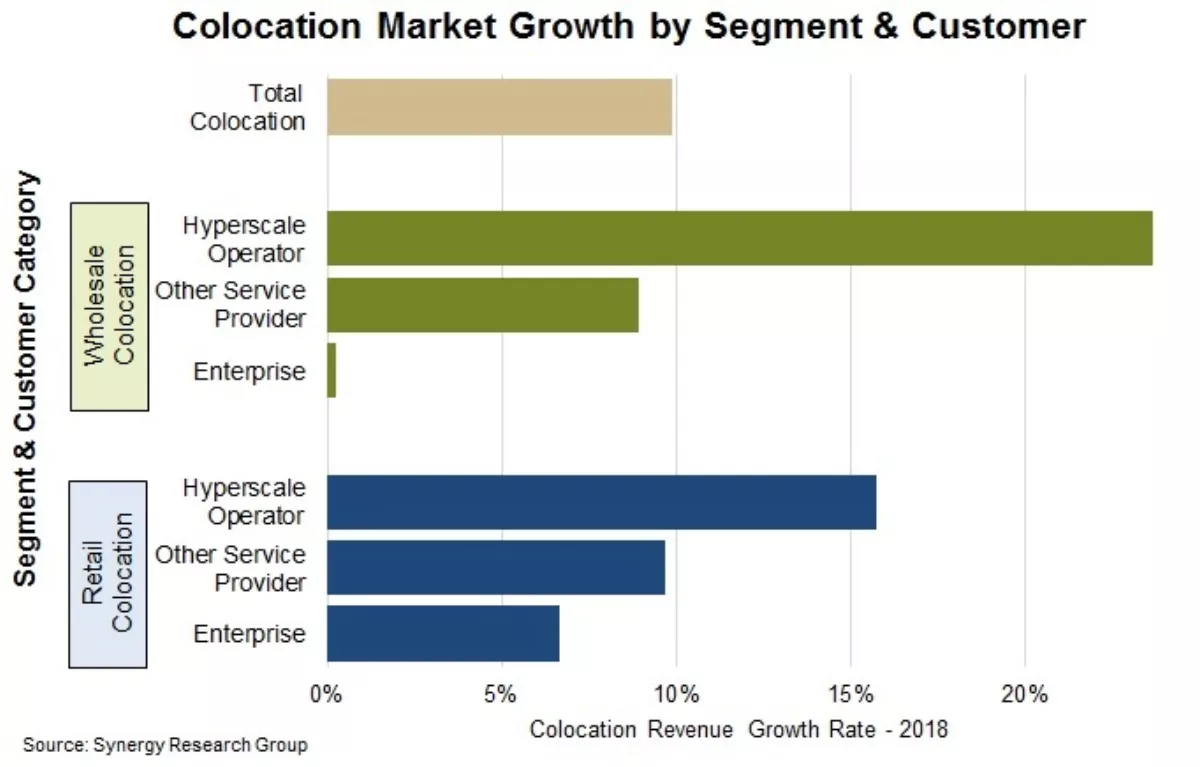 "It comes as no surprise that hyperscale operators are providing a boost to colocation providers, as they are on a charge to rapidly extend their worldwide data center footprint and in 2018 ramped up their capital expenditure by no less than 43 percent," says Synergy Research Group chief analyst John Dinsdale.
"In order to support this rapid growth they cannot just build their own data centers, so they also need to rely on colocation providers to lease out both large wholesale facilities and capacity at smaller edge locations. Hyperscale operators are becoming an ever-more important source of business for leading colocation companies such as Equinix, Digital Realty, Interxion, CyrusOne, QTS and GDS.