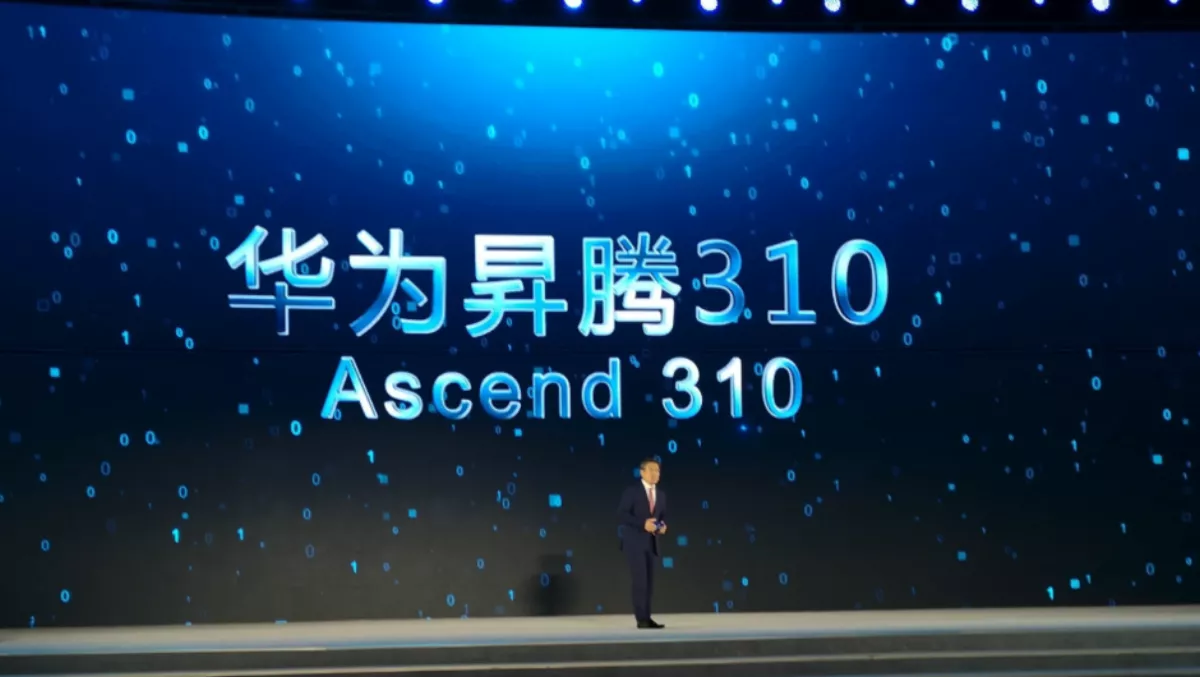 Huawei's AI chip for edge computing takes top honours at WIC
Today at the fifth World Internet Conference (WIC) held in Wuzhen, Zhejiang, Huawei's Ascend 310 chip bested more than 400 other technology achievements to win the conference's 'World Leading Scientific and Technological Achievement' award.
The WIC is a global annual event held by the Cyberspace Administration of China and Zhejiang Provincial People's government, with the goal to create an international forum for connecting China and the rest of the world.
The artificial intelligence (AI) system-on-chips (SoC) from Huawei were judged to have the industry's strongest compute capabilities for edge computing scenarios.
Currently, the most typical edge computing scenarios are security and protection, smart manufacturing, and autonomous driving. All of these instances impose severe constraints on space, energy consumption, and computing power.
Case in point being autonomous driving. According to Huawei, one Ascend 310 chip can achieve up to 16TOPS on-site calculations, supporting the simultaneous identification of 200 different objects including people, cars, obstacles and traffic signs, and the ability to process thousands of pictures in a second.
Last month Huawei and Audi collaborated to demonstrate the chipset in L4 automatic driving, with the vehicle equipped with Huawei's Mobile Data Center (MDC) vehicle-mounted computing unit.
Huawei Enterprise Business Group president and director of the board Yan Lida says the new Ascend series of AI chips is the core component of the company's AI solution and provides the key support.
"Huawei's AI strategy is to invest in basic research and talent development; build a full-stack, all-scenario AI portfolio; and foster an open global ecosystem. Every year, Huawei invests 10 to 15 percent of our sales revenue in R-D, and this year our R-D investment will exceed CNY100 billion," says Lida.
"Ascend 310 is the first chip in the Ascend series, which opens a new era of AI. Our advantage is not only to be able to do AI, but also to achieve synergy between AI and cloud, IoT, video, edge computing, big data and other technologies, to form an open "platform" that supports digital transformation for all industries.
Lida says AI will be the latest technology Huawei makes available to customers and partners on the platform.
"We will work hard to make sure AI is no longer a technology only open to ones who have high qualification skills," says Lida.
"Over the next three years, our aim is to work with one million AI developers to drive innovations in line with Huawei's commitment to provide affordable, effective, and reliable AI, bringing intelligence across every enterprise and industry to build a fully connected, intelligent world."