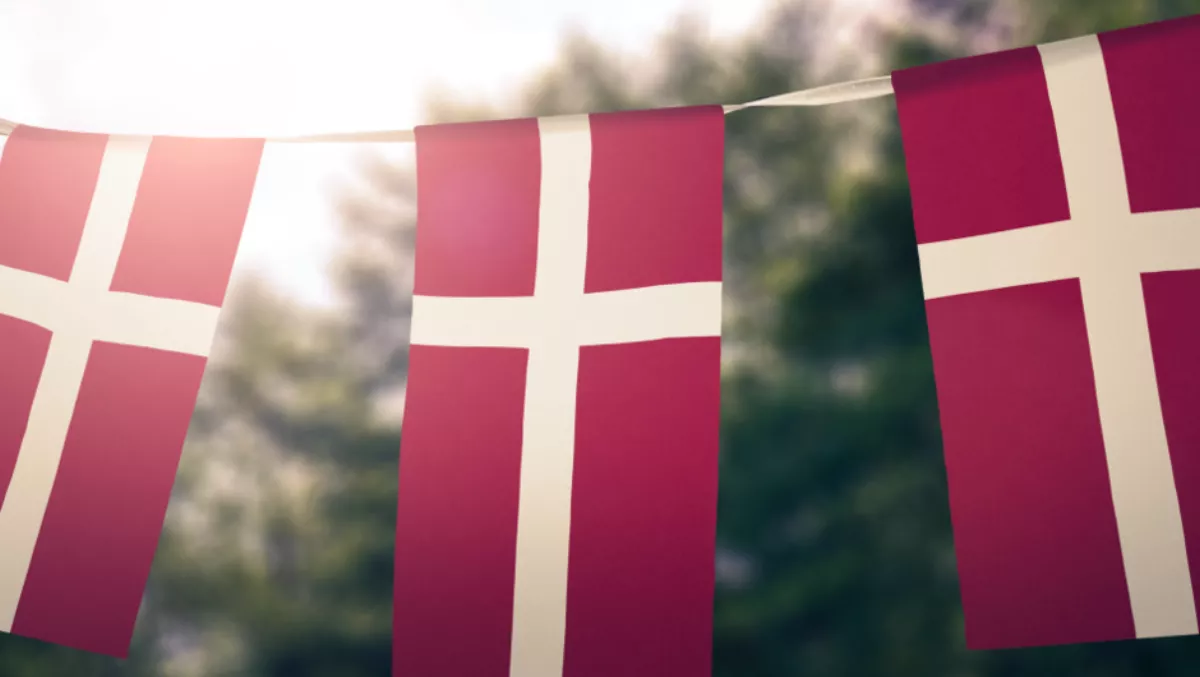 Google's new €600m Denmark data centre: The facts
The relentless march of the hyperscalers continues with today's announcement that Google is committing a whopping €600 million to a new data center in Denmark.
To be located just outside of Fredericia in western Denmark, Google Global Data Centers vice president Joe Kava said in a blog post the area has high-quality digital infrastructure and supports renewable energy production.
The latter is certainly an important factor for Google, as in April last year it celebrated its achievement of purchasing enough renewable energy to match all the power consumed across its global operations.
Google Global Infrastructure EU Energy Lead Marc Oman says they have to be constantly investing in new sources of renewable energy to stay on top of this goal, and in September this year announced the company had invested in agreements to purchase additional renewable energy from three new Finland wind farms producing a total of 190 MW.
"These power purchase agreements (PPAs), signed with three of Europe's leading renewable energy developers—CPC, Neoen, and WPD—will add new renewable capacity to the same grid where we draw power for our data center in Hamina," says Oman.
"They're also our first renewable power purchases in Europe from projects that will not receive any government subsidy, demonstrating that, in a growing number of locations, the cost of new renewable energy is competitive with the cost of power from the grid. We've now signed 14 purchase agreements in Europe totalling nearly 900 MW of wind and solar capacity.
Kava says the growth in the company's infrastructure that powers its products is relentless, making new data centers crucial.
"In Fredericia, we've found a great business community and a location with existing infrastructure that fits what we're looking for when we set out to build an efficient, modern data center," says Kava.
Like in Finland, the company intends to purchase new PPAs in Danish renewable energy projects like onshore wind, offshore wind and solar energy.
"In Europe, Google data centers typically use one third less energy than a typical data center, yet we're still striving to use even less," says Kava.
"The Fredericia data center will be among the most energy efficient data centers in Denmark to date, taking advantage of advanced machine learning to make sure every watt of electricity counts.
In terms of what it will mean for the local economy, Kava says consultancy firm Copenhagen Economics (CE) expects the construction to support 1,450 jobs per year between 2018 and 2021. When operational CE forecasts there to be 150-250 permanent staff in a range of roles, including computer technicians, electrical and mechanical engineers, catering, and security staff.
As a flow-on effect, CE then expects the new facility to benefit job sectors like retail trade, hotels, and transportation.
"At Google, we aim to support the communities that surround our facilities, and in the last few years we've invested almost 3.4 million euro in grants to initiatives that build the local skills base—like curriculum and coding programs, as well as educational support through teaching collaborations at area colleges. We'll also introduce initiatives like these in Fredericia," says Kava.
"With construction work expected to run through 2021, Fredericia will be Google's fifth data center in Europe, joining our other sites in Ireland, Finland, the Netherlands and Belgium. We'll look to continue investing in Europe, leading the way with green projects and building ties with the local community.
The hyperscalers are never idle, evidenced by Google's purchase of another plot of land in Denmark's Aabenraa that is actually adjacent to a planned Apple data center. Facebook has also expressed its interest in establishing a new data center in Denmark.