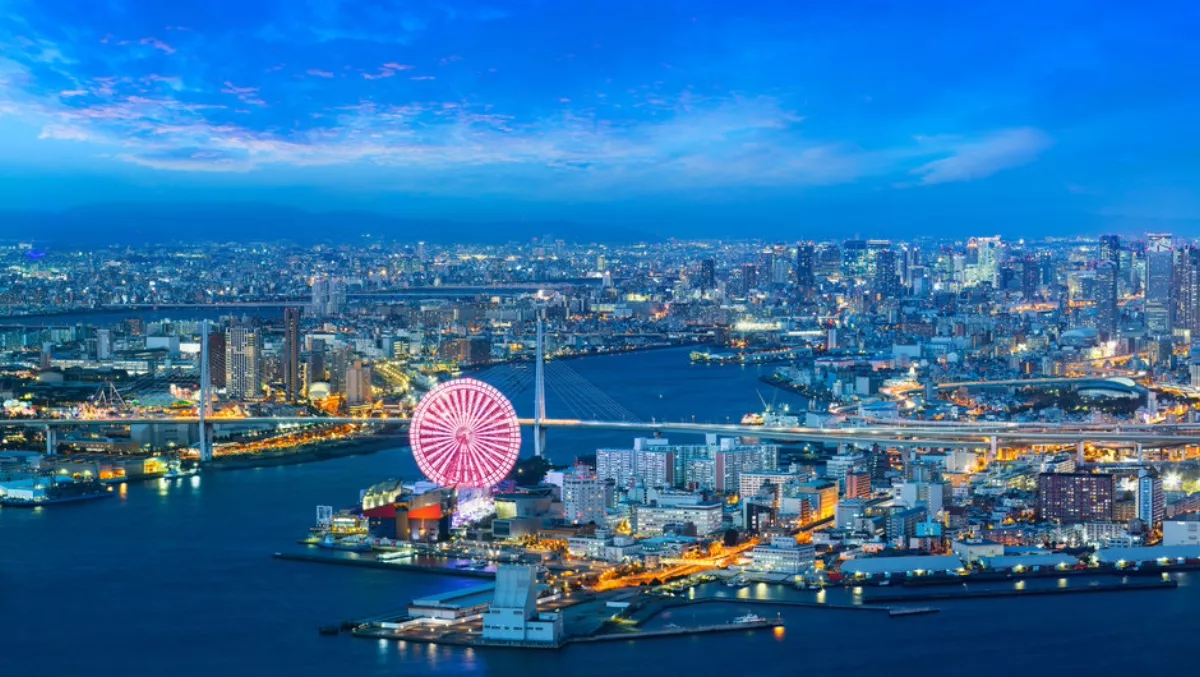 Google Cloud launches new Osaka region to support demand
Wed, 15th May 2019
FYI, this story is more than a year old
In what it says is a bid to support its growing customer base in Japan, Google Cloud has announced the launch of a new region in Osaka.
The company has been busy globally over the last three years, having invested more than US$47 billion into its global infrastructure with plans to continue that investment across more than 150 countries.
Google Cloud CEO Thomas Kurian says in Japan they've seen widespread adoption of their technology solutions by retail, gaming, financial services and manufacturing organisations since 2016, when we opened our Google Cloud region in Tokyo.
"To support our rapidly growing customer base in Japan, it is my great pleasure to announce the launch of our new Osaka cloud region – our second in Japan, seventh in Asia Pacific and twentieth region overall," says Kurian.
"The Osaka cloud region is now available to Google Cloud customers, bringing lower latency to nearby organisations and improved system availability, made possible by having two cloud regions in Japan.
Asahi Group Holdings corporate officer and information technology section general manager Tatsuhito Chiku says the new cloud region will be of great benefit to Japan.
"We're looking forward to the Osaka cloud region," says Chiku.
"Using Google Cloud Platform services like BigQuery have enabled us to build a system with low latency and high resiliency, and the Osaka cloud region will further improve our system availability and achieve business continuity.
Kyocera Communication Systems president Yoshihito Kurose has similar sentiments
"We have already been using GCP products such as App Engine and BigQuery in our IoT total solution," says Kurose.
"Together with Tokyo, the opening of the Osaka region helps us achieve higher availability, greater business continuity, and further improves the quality of our service going forward.
Other enterprises including SHARP Corporation, Yamaha and Mercari joined Google Cloud for the launch of the Osaka Cloud region in Japan this week.
According to Kurian, the launch of the new Osaka region means customers in Japan can expect:
A second Google Cloud Platform (GCP) region in Japan with three zones and a standard set of products, including Compute Engine, App Engine, Google Kubernetes Engine, Cloud Bigtable, Cloud Spanner, and BigQuery.
Combined with the recent launch of Anthos, Japanese customers will benefit from having greater choice and flexibility to manage workloads on-premises and on any public cloud.
Two cloud regions in-country provide improved business continuity planning with distributed, secure infrastructure needed to meet IT and business requirements for disaster recovery.
Services and support from the company's partner ecosystem in Japan.
"We welcome the launch of the Google Cloud region in Osaka. By leveraging both Google cloud regions in Japan, we will operate a closed network connection service with GCP that is more robust," says Softbank Corporation senior vice president and enterprise business unit deputy head Sadahiro Satao.
"Our housing and cloud services are provided mainly from Osaka City. Now we can operate these using Cloud Cross Connect in a closed network and secure hybrid cloud environment with lower latency," adds NTT SmartConnect Corporation president Akira Shirahase.