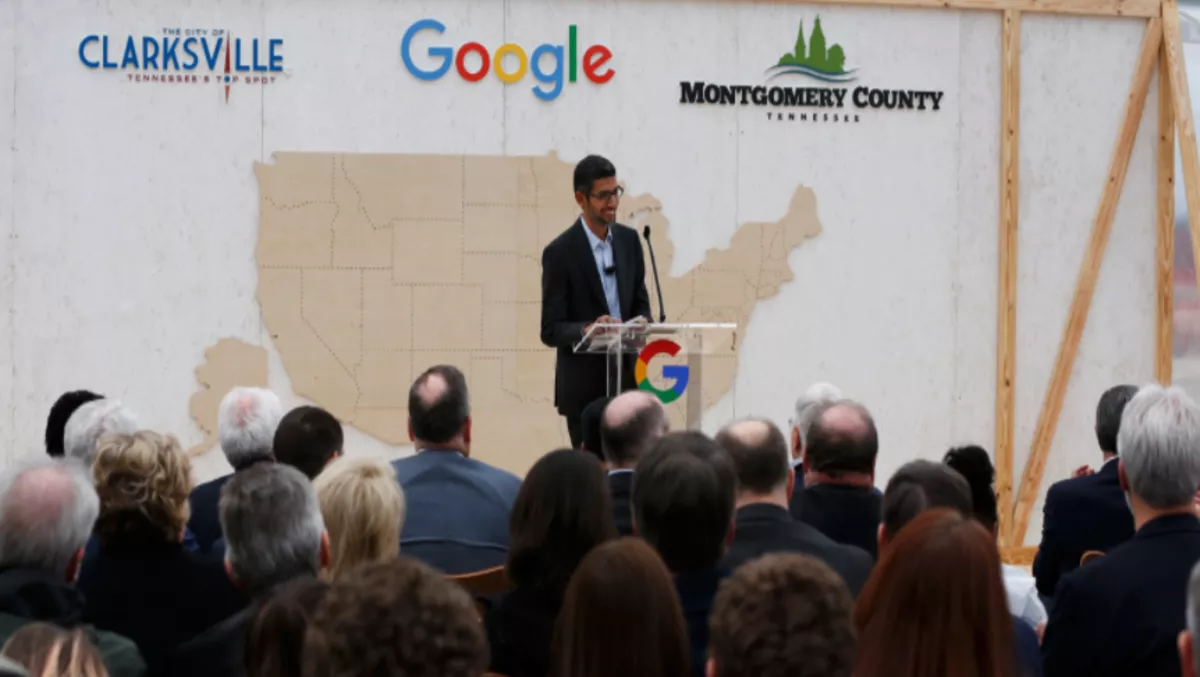 Google announces new data centers and offices across the US
Fri, 23rd Feb 2018
FYI, this story is more than a year old
Google has announced new or expanded data center and office locations and across the US.
CEO Sundar Pichai says Google wants to hire people to develop its products in the widest possible range of locations, around the world and throughout the United States.
Google opened its first office outside California in 2000, and now has offices and data centers in 21 states in the US.
Last year, Google grew faster outside the San Francisco Bay Area than in it, and this year, it plans on hiring thousands more people.
To support that growth, it announced new or expanded offices and data centers in 14 states across the US.
The Tennessee data center is part of a US$2.5 billion dollar investment Google is making to open or expand data centers in Alabama, Oregon, Tennessee, Virginia and Oklahoma.
These data centers are what make Google services run (in Tennessee alone, Google answers millions of searches a day, and about 18,000 businesses and nonprofits use its search and advertising tools).
Pichai says Google's data centers have a strong impact on the economies around them.
"People often discuss "the cloud" as if it's built out of air. But it's actually made up of buildings, machinery, and people who construct and manage it all.
"Today we employ an estimated 1,900 people directly on our data center campuses.
"We've created thousands of construction jobs—both for our data centers themselves and for renewable energy generation," he adds.
Google's renewable energy purchasing commitments to-date will result in energy infrastructure investments of more than US$3.5 billion globally, about two-thirds of that in the United States.
In addition to these five data centers, Google is investing in new or expanded offices in nine states: California, Colorado, Illinois, Massachusetts, Michigan, New York, Pennsylvania, Texas and Washington.
"Having talented people from different places, bringing diverse perspectives and backgrounds to work, is essential to the development of our products," says Pichai.
In these locations, there will be jobs for thousands of people in a variety of roles—engineering, operations, sales and more. Tennessee Senator Bob Corker says, "The launch of Google's data center in Clarksville is great news for Montgomery County.
"These high-quality jobs will benefit families in a real way, and I applaud Google's mission to improve education and advance workforce development for Americans.