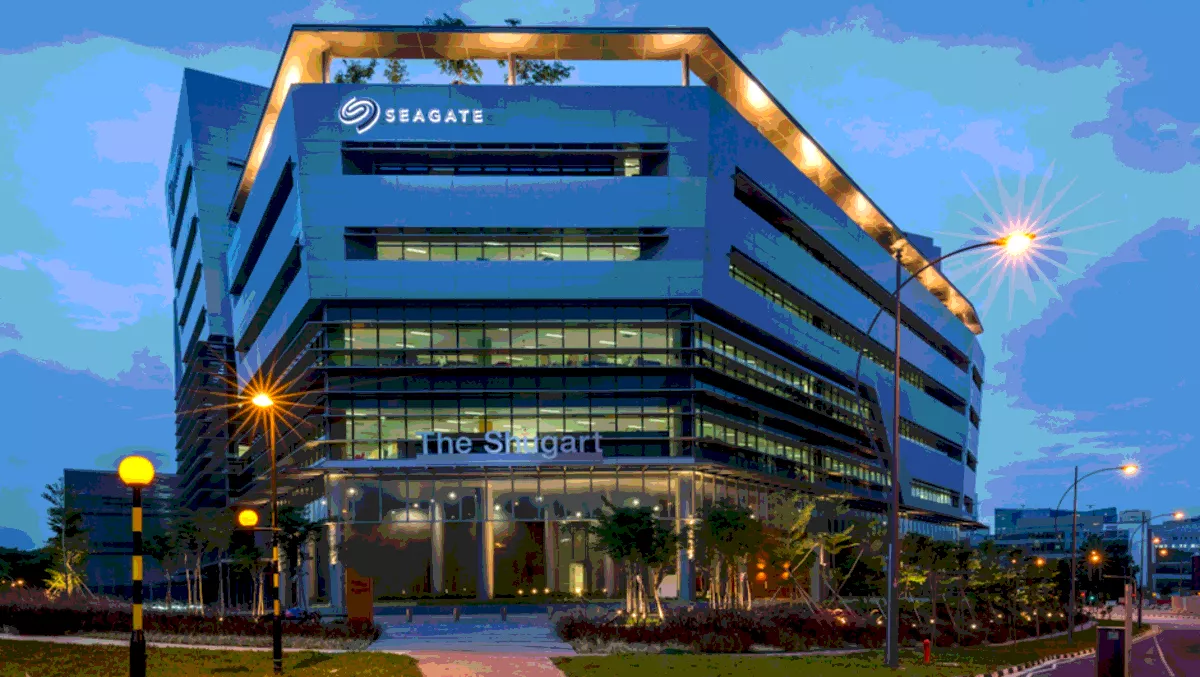 Gallery: Seagate's Singapore R&D facility pioneering storage innovations
Hard drive manufacturer Seagate celebrated its 40-year anniversary this year, marking a milestone since its early days supplying drives for Apple and Microsoft personal computers.
In the 40-year time span, Seagate has pioneered various storage technologies such as the hybrid hard drive and the one terabyte disk drive ahead of the hard drive industry.
This progression is reflected in displays in its Singapore Design Center, which TechDay had the opportunity to visit recently.
Named after Seagate founder Alan Shugart, 'The Shugart' houses Seagate's Singapore research and development teams, as well as its data center and regional support.
The Singapore facility is one of four Asia Pacific research and development sites Seagate has spread across Malaysia, Singapore, China, and India.
The facility was completed in June 2015, spanning 440,000 square feet and capable of housing approximately 850 employees.
The Shugart was built with sustainability in mind, with the building acquiring Platinum GreenMark certification because of its low-power cooling systems, rainwater collection facilities, and energy generated by its solar panels.
It is home to a mix of teams ranging from technology development, drive design and support, process design and development, and customer qualification and support.
During the tour, media guests were given a behind-the-scenes look at how Seagate's drives are tested against multiple external factors including different levels of shock electromagnetic and electrostatic charges the drives could withstand.
The drives were also put through quality assurance testing to control how much vibration and sound they generated both while in use and at rest.