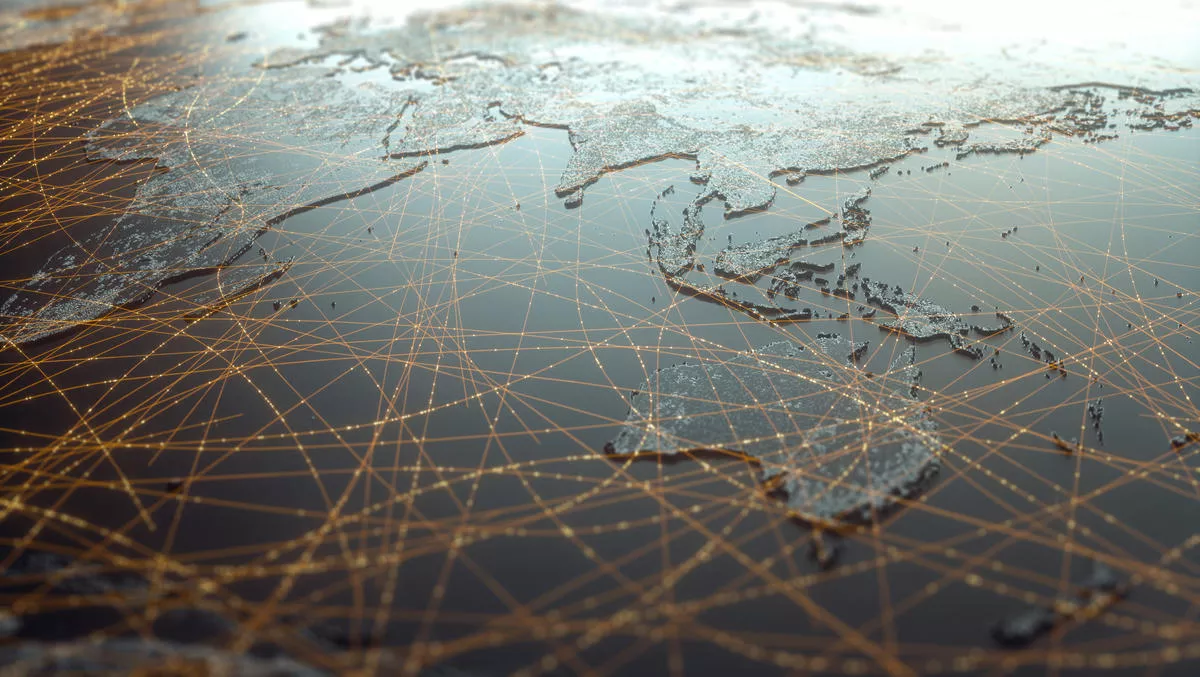 Frost & Sullivan recognises Tencent Cloud's competitive strategy
By Newsdesk
Wed, 10th Feb 2021
FYI, this story is more than a year old
Frost - Sullivan has awarded Tencent Cloud the title of 2020 Best Practice Competitive Strategy Leadership Award in the Global Cloud Industry.
Tencent Cloud delivers cloud services including GPU-based cloud compute, cloud-based virtual machines, cloud storage, networking, content delivery networks, serverless frameworks, and other services to organisations worldwide.
According to Frost - Sullivan, businesses in the 2020 Best Practice Competitive Strategy Leadership Award in the Global Cloud Industry category are evaluated based on their new business models, competitive intensity, and disruptive technologies. Tencent Cloud was also evaluated against strategy innovation and customer impact.
Frost - Sullivan research vice president Lynda Stadtmueller says, "Although relatively new to the cloud market, Tencent Cloud has become one of the fastest-growing players to penetrate the global industry."
"With innovation solutions, infrastructure and expansion investments, Tencent Cloud has the potential to really shake up competition in the Chinese and global cloud markets.
"We look forward to seeing Tencent Cloud hugely transform and evolve the competitive landscape in the global cloud market's IaaS and PaaS sectors," says Statdmueller.
In Frost - Sullivan's 2020 Global Cloud User Survey, Tencent Cloud was also cited for its work on VooV Meeting (a video conferencing platform), Global Office Access (access control), and opening 300 edge computing centres.
Furthermore, respondents also highlighted Tencent Cloud's security. 2020 achievements include reaching Tier 3 of the Multi-Tier Cloud Security Standard (MTCS SS), an international security standard launched in Singapore. as well as its compliance with the German Federal Data Protection Act (BDSG) and the General Data Protection Regulation (GDPR).
Respondents also cited Tencent Cloud-s developer tools and platform, availability of public cloud options, and levels of desk support at a low or no charge.
Tencent Cloud International senior vice president Poshu Yeung says that the company aims to meet the growing demand for digital transformation amongst businesses, particularly during the pandemic.
"We are thrilled to receive the 2020 Frost - Sullivan Competitive Strategy Leadership Award in the Global Cloud industry, which is a strong testimony to Tencent Cloud's achievements in facilitating digital upgrades of businesses and industries around the globe.
Yeung continues, "Our solid capability built in various sectors have ensured our rapid growth and is helping our aspiration to be the best cloud service provider. Indeed, 2021 will be a stronger year for Tencent Cloud to take its cloud services to the next level by leveraging our competitive strength and innovative one-stop solutions.
Tencent Cloud currently operates in 27 regions and 60 availability zones worldwide.