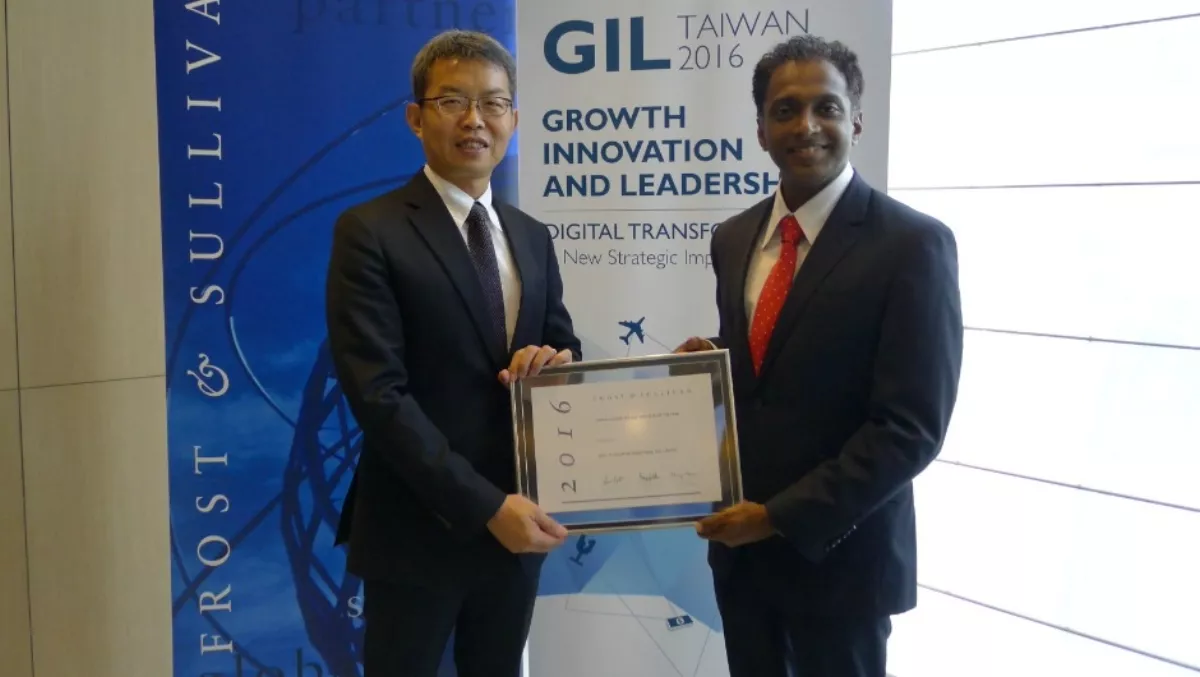 Frost & Sullivan names CITIC Telecom 'Cloud Provider of the Year'
FYI, this story is more than a year old
CITIC Telecom International has received Frost - Sullivan Taiwan's 2016 Cloud Service Provider of the Year award, recognising its efforts in cloud service performance and reliability.
The company says it was recognised for technology innovation and high quality services for business protection, which run across the SmartCLOUD range of cloud computing solutions.
"We are honored to receive this award from Frost - Sullivan, which recognizes CITIC Telecom CPC's efforts in providing best-in-class ICT solutions to customers. The company will continue to invest on cloud services development and tighten the relationship with the best class technology partners, such as VMware, Dell, and Veeam, not only for enhancing SmartCLOUD product suite, but also for providing more innovative solutions to address enterprise customers need," comments Jason Chu, Taiwan country manager, CITIC Telecom CPC.
The Frost - Sullivan Taiwan Cloud Service Provider of the Year took into account a number of evaluative measures, including revenue growth, market share, market growth, leadership in innovation, breadth of product and solutions, market strategy and more.
The company says its SmartCLOUD services are a key part in their success, which allows cloud deployment, round-the-clock monitoring and local onsite technical support.
"Major targeted customers range from medium to large enterprises and multi-national companies with regional coverage. CITIC Telecom CPC understands the industry well; for instance, how the manufacturing industry in Taiwan is facing the trend of Industry 4.0. As a total ICT solutions provider, CITIC Telecom CPC is able to provide a high quality and wide coverage connectivity network and carrier-grade data centers as well as an easily accessible cloud computing service," explains Sandeep Bazaz, industry analyst, digital transformation, Frost - Sullivan Asia Pacific.
CITIC Telecom is looking to open two data centers in China this year to move into the Chinese market.
These are in addition to a new cloud service centers using SmartCLOUD technology, two of which are in Taiwan. The company also operates 27 global data centers and two security operation centers.
The company also states that it will continue to provide extensive networking coverage, security and privacy for enterprises across Asia Pacific, Europe and America.
"Their solutions help manufacturers increase productivity, and improve workflow and automation in order to expand their businesses internationally and increase their competitiveness," Bazaz concludes.