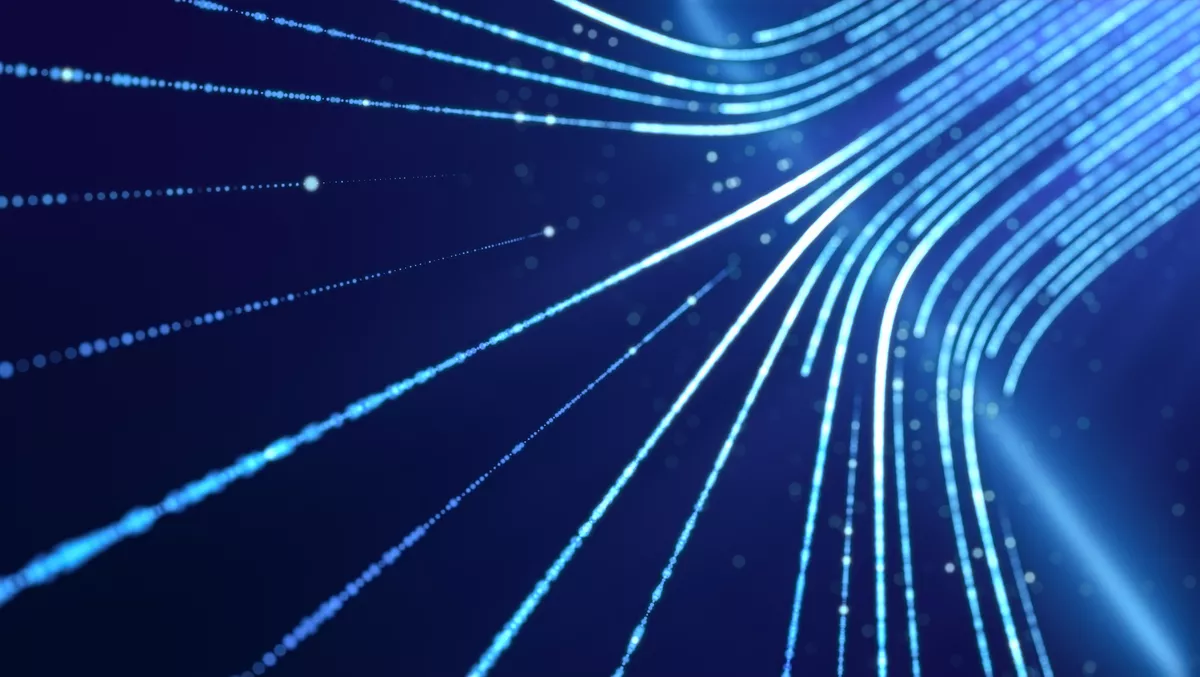 Federated change is the best path to digital evolution
FYI, this story is more than a year old
The businesses that can successfully manage the exponentially expanding masses of data produced by modern consumers will be the businesses that survive and prosper in the future.
According to the Global DataSphere Forecast, global data creation will increase by a compound rate of 23% between 2021-25, resulting in some 181 zettabytes of data. A single zettabyte, by way of comparison, is the equivalent of around 250 billion DVDs.
That's a lot of Netflix.
Federated digital transformation (FDT), the modernisation, consolidation and leveraging of data across multiple business platforms, will become a core priority for any business that hopes to thrive in the fast-moving operating environment of tomorrow.
In the past, Enterprise Content Management (ECM) involved digitising documents and other analogue systems. Its virtue lay in providing easy, rapid access to information stored on paper, microfilm or microfiche.
However, as the concept has evolved, so too has the suite of services and capabilities on offer.
Businesses now demand that data be stored in secure, accessible formats, that previously discrete systems "speak'' to each other, and that searching and locating data be quick and easy. The concept of a single ECM platform working alone has given way to the broad church that is content services – as defined by Gartner in 2019.
The proliferation of cloud service providers and the competition between them has seen the number and level of services rise. Digital transformation – and indeed optimisation – now provides advanced automation, smarter and better-connected systems, and cross-modal operating systems that break down silos without compromising on security.
Data security grows in significance
This point is important: Data security and corporate reputation are now synonymous terms, as customers rightly expect that their personal and financial data will be safe. Businesses that fail to honour this expectation risk paying a high price. Consumers today are more tech-savvy and mobile than ever before, with brand loyalty taking an age to acquire but capable of being lost in seconds with a careless data breach.
This principle applies not just to large corporations but also to small and medium enterprises, which must manage and utilise their data as safely and efficiently as their competitors.
Data laws are becoming more visible
Sound data sovereignty practices are also increasingly a part of the regulatory environment most firms must work within.
The Australian Privacy Act, the GDPR in Europe and Singapore's Personal Data Protection Act (PDPA) mandate that data must be kept secure, with access limited to approved personnel. In some instances, privacy laws such as the Australian Privacy Act, also mandate that data be disposed of in specific ways at the end of its life.
The penalties for failing to comply with these regimes can be onerous, and businesses can expect compliance to become an even larger part of their workload.
As the volume of data has grown, so too has the demand for greater regulation. In Australia, state and federal government departments are undertaking audits of their data holdings to improve data security across the government. Naturally, this involves third-party data storage providers. This trend will continue as public awareness around the value of data grows, and in time these standards will likely be promoted across the whole economy.
Understanding the full data life cycle
A key component of this will be knowing and managing the life cycle of documents in a business' possession. This is because the proper destruction of digital records and data has financial and reputational benefits for all businesses.
Maintaining "clean and lean'' databases frees up storage space and, in the long run, can significantly reduce an enterprise's operating costs, particularly those with data-intensive businesses. Automated record destruction can be an excellent choice for many businesses. It is efficient; it takes the guesswork out of data management and creates savings by reducing the need for man-made solutions.
Most modern Digital Asset Management (DAM) platforms can comfortably store more than ten billion objects. The scale of these platforms combined with the high functionality demanded by modern clients has made the role of sophisticated, in-built AI systems crucial. High-functioning content services platforms provide whole-of-life data management solutions that enable secure, compliant and efficient data storage.
Intelligent automation, like intelligent capture and robotic process automation (RPA), takes machine-learning technologies and applies them at scale to create ever-greater efficiencies across a business. They streamline processes and reduce human error, in the process mitigating a company's own reputational risk.
They are particularly useful where repetitive tasks are involved, such as manual data entry, and they can also free up staff to focus on higher-end tasks, such as business development or customer service.
The COVID-19 pandemic has vastly accelerated the pace of digital transformation across the economy, forever changing the game for businesses. Those that successfully consolidate and manage their data holdings in a secure and user-friendly digital ecosystem will achieve greater efficiencies, better collaboration among staff and maintain the trust of an increasingly data-aware public.