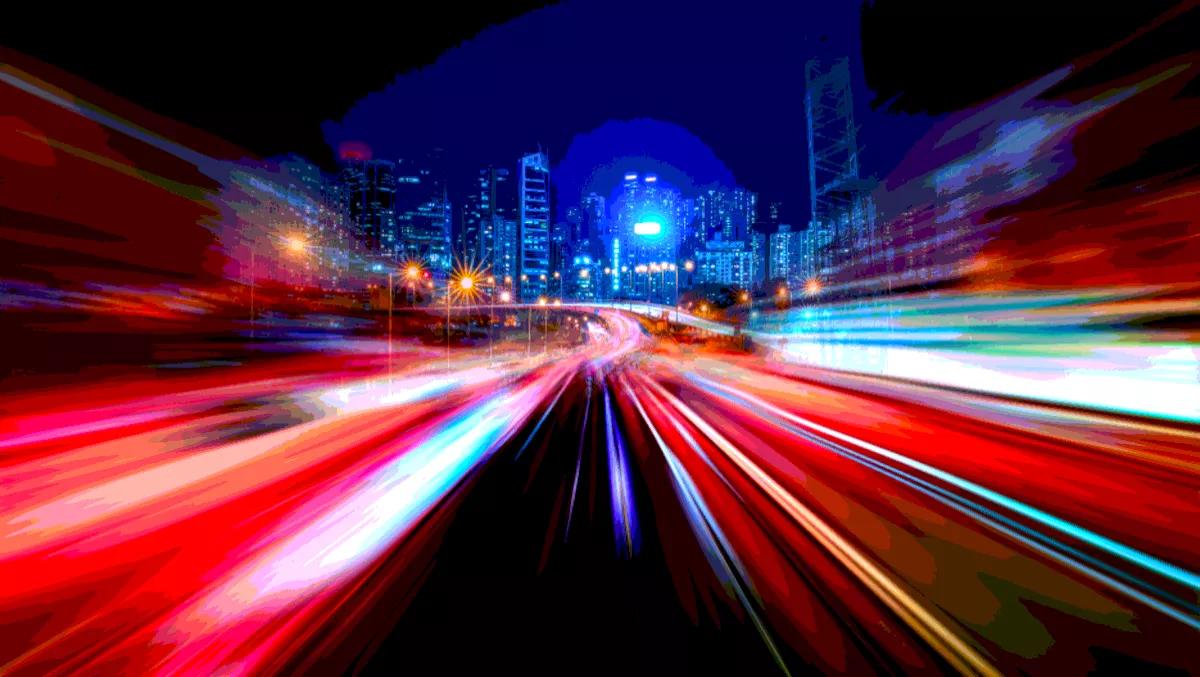 The evolution of data centers begins with migration to higher speed
Fri, 31st Aug 2018
FYI, this story is more than a year old
The pace of change in networking has increased as consumers and data-driven businesses utilize more bandwidth and shift toward ubiquitous mobile applications, driving exponential growth of data services in Asia Pacific. According to a study by PwC, data consumption growth is forecasted to be 30-60% per annum between 2015 and 2020 in the region.
It's an accepted truth in the industry that data center bandwidth requirements are expected to increase 25 to 35 percent per year for the foreseeable future, forcing data center managers to plan ahead and prepare for higher capacity and bandwidth. Today, one of the key challenges faced by Enterprise data centers is to redesign the data center's network architecture for new, real-time applications and services, while supporting existing legacy applications.
Migration to Higher Speed
Data center traffic patterns have changed. Today's network traffic is east-west (in the data center), and it's 10 to 20 times the volume of north-south traffic (to and from the data center). The rate at which demand is growing has increased, and what once supported applications has become inadequate. Now, we all expect immediate delivery of Internet services, and with an exponentially growing demand in service, meeting that expectation will be difficult.
To future-proof their networks, managers are eager for a fresh approach to infrastructure design; looking ahead to the emergent high-speed optics yet to be deployed in the data center. Planning for high-speed migration will assist data center managers with building faster, more agile, high-density migration plans.
Strategies for Migration Success
The basic challenge for data center managers is that they must make decisions about changes today that will support different fiber types, protocols, and reach distances down the road. They need to migrate to an infrastructure that is flexible enough to adapt while keeping costs under control. Here are some key strategies:
Understand what the options are, and where (and how far) you want to go – You need a good understanding of the distances and fiber types you're using, and how far you will need to go with how much bandwidth. For example:
I have a small data center. Can I just can go with point-to-point cabling, or do I need reconfiguration and testing points?
What kind of capacity do I need and what's the growth curve I should expect?
What speeds should I plan for—25-, 40- or 50-gigabit and what about 100G or 400G?
There are many potential pathways to future network speeds. Recently multimode fiber (MMF) has seen new innovative advancements. For example, OM5 (multimode) fiber has added four times the capacity of OM4 fiber while maintaining legacy compatibility. New optic transceivers now make it possible to transmit at much higher speeds (100G) with more than 400m of link distance when using OM5 MMF. Supporting higher speeds for longer distances while maintaining a structured cabling design is challenging.
Much of the decision depends on when you want to start your journey. A few short years ago 40-gigabit was considered the next "high speed." It turns out that this technology has been rapidly replaced with 100-gigabit optics. The combination of switching and optical advances has now obsoleted 40G applications.
Know your cost structure – Measure the costs versus the benefits of various options, and then choose the fiber type and connectivity solutions that accommodate your goals in a cost-effective way. Cabling vendor calculators can help with this.
Plan for flexibility – Design so you have the option to use either 8-, 12-, or 24-fiber bundles to right-size the infrastructure at each step on the road to higher bandwidth. For example, if someone has a 12-fiber infrastructure and they decide to move to an application that uses only 8 fibers (100-GB, 4x25 solution for example), plan a strategy to optimize the use of your fiber infrastructure while maintaining 100 percent utilization. Your design should have a view to support various fiber types and growth strategies that will match your future applications. There's no one-size-fits-all solution.
Incorporate modularity – Choose panels that can accept a variety of fiber modules, so as the data center grows, it will have a common housing and technicians can simply swap modules to move up to a faster data rate. Ideally, the cabling and housings are deployed once, and it's just the endpoints that need to be changed to move to faster speeds.
Manage current and future infrastructure – An infrastructure management (AIM) tool can provide a clear picture of your infrastructure and help you understand capacities and where the choke points are. This makes it easier to make informed choices and respond quickly to outages and have a healthier, more manageable infrastructure over the long term.
Know the timeframe for migration – There's an immediate need, but still the data center needs to migrate to higher speeds again – sooner than you can imagine perhaps. Choose a path and vendor that can help you get there sooner rather than later. As new, real-time services that demand higher data center capacity, your high speed migration path should be ready and waiting to answer the call with guaranteed support for optic network applications that enable capacity expansion. Such guarantees simplify planning and migration strategies while leveraging the investments you make in data center infrastructures. Application guarantees span the entire physical network layer but also focus on the guaranteed support of optical networks links.
Migrating to a higher speed is inevitable for all large organizations, but it should not be a painful, expensive process. Start with high capacity in mind, carefully evaluate options and chart a migration path. Your data center will become a flexible, cost-effective platform for real-time computing fueling competitive advantage in this digital age.