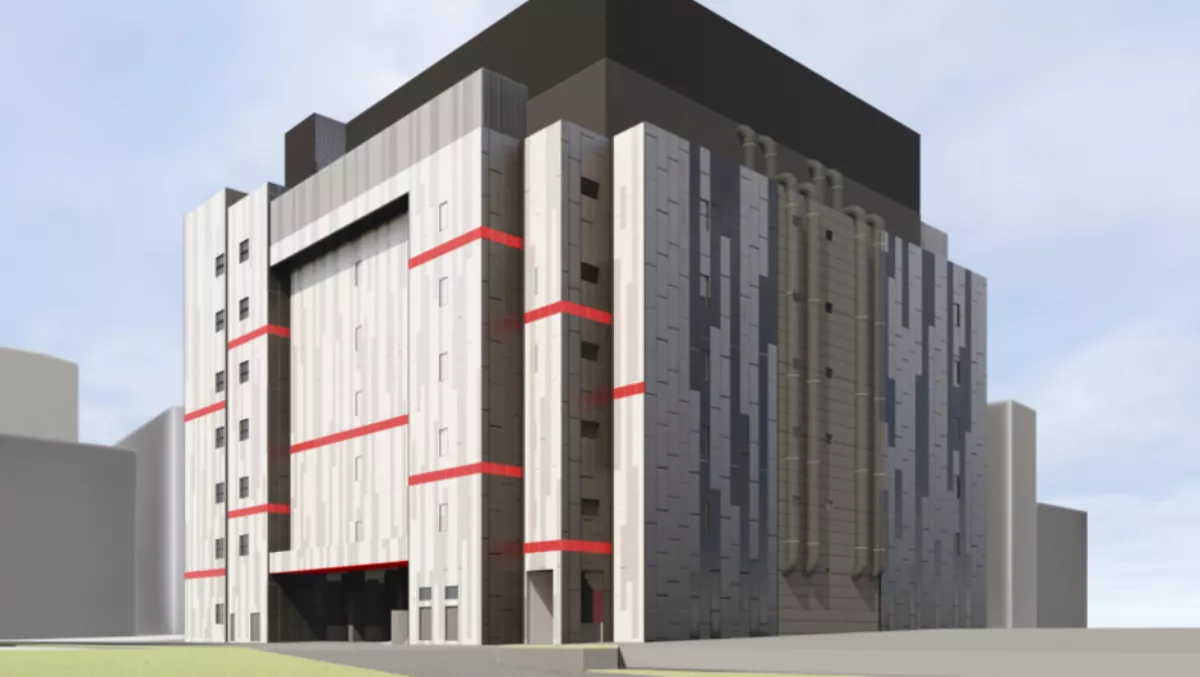 Equinix splashes out $85m for fourth Singapore data centre
FYI, this story is more than a year old
Today Equinix revealed its plans for a new data center in Singapore, which will be the global interconnection giant's fourth facility.
The company's three existing Singapore data centers together comprise more than 41,400 square metres of colocation space.
Labelled SG4, Equinix asserts demand is there for the new data center which will provide interconnection and data center services to help businesses with their ITG transformation and cloud adoption initiatives while supporting Singapore's digital infrastructure.
The US$85.3 million seven-story data center's first phase is said to be operational in 2019's final quarter with an initial capacity 1,400 cabinets across 4,220 square metres of colocation space.
At completion, the facility is planned to host more than 4,000 cabinets across a total colocation space of more than 12,280 square metres. The facility will be located within the East of Singapore in one of the country's five data center clusters (Tai Seng Industrial Estate). Equinix says this is a strategic move to provide location diversity from its three existing data centers in Singapore.
SG4 will be directly connected to the three other data centers via low-latency dark fibre links, which will enable customers to interconnect with approximately 600 companies from a range of industries like financial services, cloud services, biomedical sciences, IT, communications, media, physical sciences and engineering. Of course, this also includes a number of network services from more than 200 global networks and over 150 cloud and IT service providers.
"At the heart of digital business in Asia Pacific, Singapore is a crucial hub for many organisations in the region, generating skyrocketing demand for cloud and interconnection services," says Equinix Asia Pacific president Samuel Lee.
"With interconnection accelerating across the Asia Pacific region, the new SG4 IBX data center will create more opportunities for businesses, both locally and regionally, to interconnect with their customers, partners and stakeholders to achieve digital success, further enhancing the digital economies across Singapore and the region."
Equinix clearly has significant confidence in Singapore, with the company revealing in its Global Interconnection Index (a measurement of direct and private data exchange between businesses) that Singapore's interconnection bandwidth capacity is set to more than quadrupble by 2021 with 394 Tbps at a compound annual growth rate (CAGR) of 47 percent.
"In Asia Pacific, Equinix has been investing significantly in provisioning effective interconnection solutions for enterprises, enabling them to deploy a distributed IT infrastructure at the edge and privately connect with the centralised IT core," says Frost - Sullivan Digital Transformation Practice director Nishchal Khorana.
"With the expansion in Singapore, Equinix's presence in the region is becoming even more significant as it pushes its footprint beyond regional hubs to national edge metros."
Equinix's current data center portfolio consists of 200 facilities across 52 markets and 24 countries. The company maintains 40 facilities in Asia Pacific within key metros like Australia, China, Hong Kong, Indonesia, Japan and Singapore.