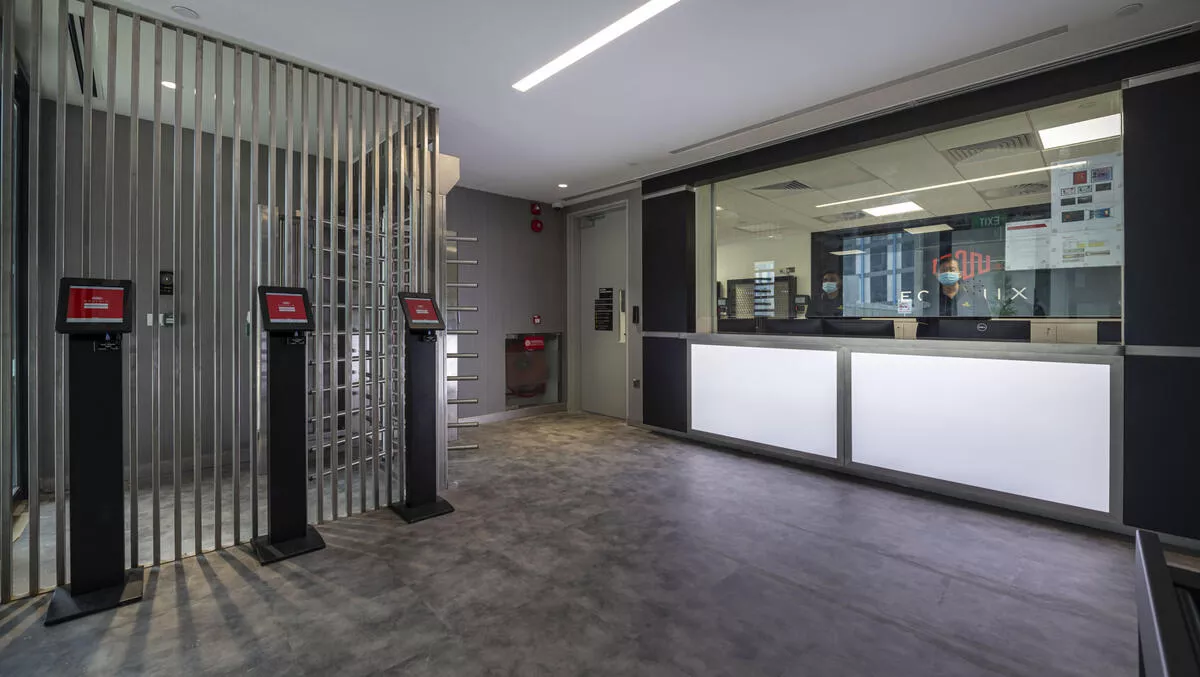 Equinix opens doors to its fifth IBX data center in Singapore
By Newsdesk
Thu, 26th Aug 2021
FYI, this story is more than a year old
Equinix has opened the doors to its fifth International Business Exchange (IBX) data center in Singapore.
The data center, SG5, is connected to the company's four other IBX data centers in the country via low-latency dark fiber links, and offers more interconnection opportunities across 700 organisations.
The first phase of SG5 spans more than 3,970 square meters with a capacity of 1,300 cabinets. As the build is completed, it will eventually span 12,000 square meters and offer 5,000 cabinets.
The facility is equipped with surface cooling technology called Equinix Cooling Array, which aims to reduce water and power consumption and support high density customers at the same time. The data center's water-saving services go even further, thanks to a connection to Singapore's recycled NEWater, a system that reclaims water and cleans it to a high standard.
Exhinix believes that SG5 is well positioned to support customer's requirements from higher densities to their environmental and sustainability needs.
Equinix South Asia managing director Yee May Leong says that Singapore is leading the pack when it comes to digital exchange.
"Global businesses look to Singapore as the key location for where they build their digital infrastructure and leverage the ecosystem and cloud services available to ensure resilience, grow and scale across Asia-Pacific.
"As Singapore continues its Smart Nation journey and towards its National Green Plan 2030, we continue to support the digital transformation of the private and public sector with commitment in action for environmental sustainability.
Equinix's own sustainability plan includes a commitment to reach global climate neutrality by 2030. The company has also been using 100% renewable energy since 2020.
Equinix Asia Pacific president Jeremy Deutsch says, "Businesses in the Asia-Pacific region continue to increase their demand for digital infrastructure, with Singapore being the epicenter for digital business growth in the region.
"We see a growing shift in the priorities of business leaders towards investing in environmental, social and governance initiatives when they consider their digital transformation plans, and Equinix is in full alignment with these goals as we put our sustainability targets into action. The expanded footprint in Singapore further brings our global target towards building the digital infrastructure of tomorrow responsibly and sustainably.
Equinix runs 47 IBX data centers across Asia Pacific (Australia, China, Hong Kong, Japan, Korea, and Singapore). In total, Equinix runs 230 IBX data centers across 64 metros worldwide.
The SG5 data center attracted an initial investment of US$144 million.