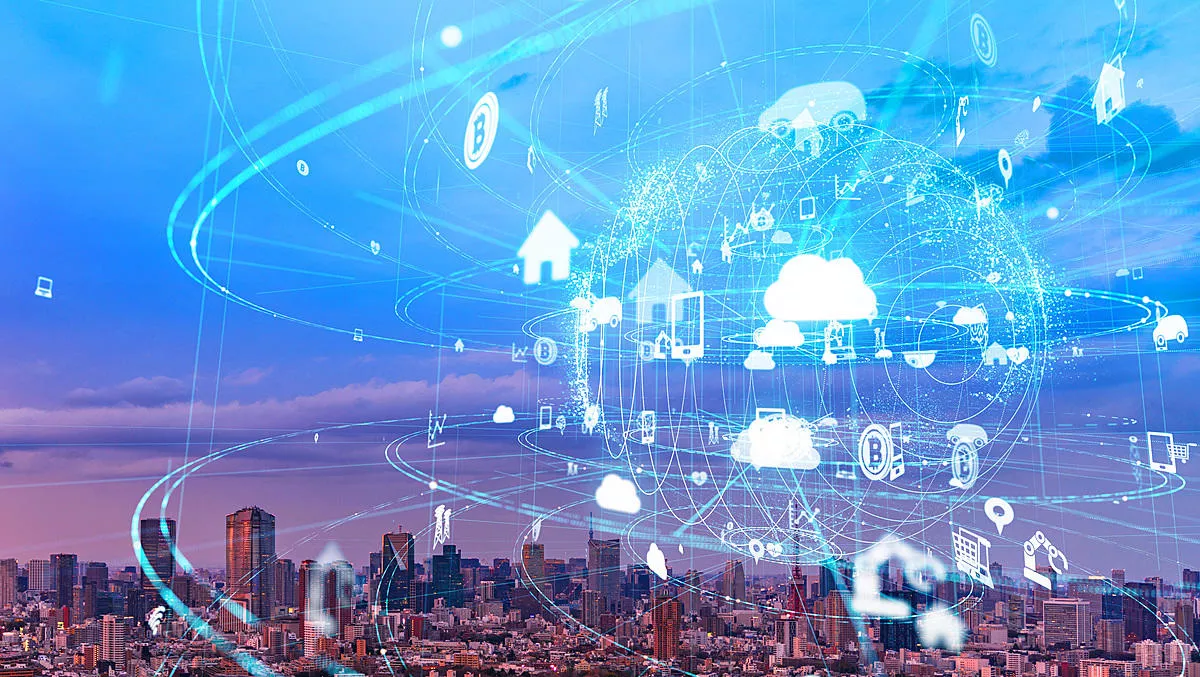 Equinix launches fourth data centre in Singapore, backed by US$74m
Equinix has opened SG4, its fourth International Business Exchange (IBX) data center in Singapore.
The new facility has received an initial investment of US$74 million and is designed to meet the increasing demand for interconnectivity and infrastructure that supports digital transformation and remote working.
SG4 is also set to support the development of Singapore's Smart Nation global business and connectivity goals.
The facility supports businesses digital edge strategy by providing high-performance network reliability, redundancy options and low-latency interconnection.
According to Equinix, Singapore is the third most robust data center market in the world, due to an increase in demand for digital and cloud-based services.
Furthermore, this is continuing to grow, with Singapore's interconnection bandwidth expected to double by 2022, with a compound annual growth rate (CAGR) of 47%, according to Equinix's Global Interconnection Index (GXI) Vol.3.
The country's interconnection bandwidth will be driven by businesses looking to extend their network infrastructure for secure data exchange and seamless digital experiences while also investing in technologies such as artificial intelligence (AI) and 5G.
The new facility will be located in Tai Seng, one of Singapore's five data center clusters.
The first phase of SG4 IBX has more than 45,400 square feet (4,220 square meters) of colocation space, offering an initial capacity of 1,400 cabinets.
The facility will accommodate more than 4,000 cabinets at full build out, with a total colocation space of more than 132,180 square feet (approximately 12,280 square meters).
It will be directly connected to the three existing Equinix IBX data centers in Singapore via low-latency dark fibre links, and as such enables customers to securely interconnect with more than 695 companies from different industries, including financial services, cloud services, biomedical sciences, IT, communications, media, physical sciences and engineering.
This also includes a broad range of network services from more than 210 global networks and more than 190 cloud and IT service providers, Equinix states.
The SG4 IBX also provides a wide range of interconnection solutions, including Equinix Cloud Exchange Fabric (ECX Fabric), an on-demand, SDN-enabled interconnection service that allows businesses to connect between its own distributed infrastructure and any other company's distributed infrastructure.
ECX Fabric provides access to cloud service providers in Singapore including Alibaba, AWS, Google Cloud, Microsoft Azure, Oracle, as well as many local providers.
Businesses in Singapore can also leverage Network Edge to deploy virtual network services without upfront capital expenses for additional equipment and infrastructure, Equinix states.
Network Edge offers customers the choice of virtual network services from multiple vendors, including the Cisco Cloud Services Router 1000v, the Juniper vSRX Virtual Firewall, Palo Alto Networks VM-Series Firewall and the Cisco SD-WAN, with additional edge devices being added soon onto Platform Equinix.
Currently, the global footprint of Platform Equinix spans more than 200 IBX data centers across 55 markets and 25 countries, providing data center and interconnection services for more than 9,700 businesses.
In Asia-Pacific, Equinix has 46 IBX data centers across key countries including Australia, China, Hong Kong, Indonesia, Japan and Singapore.
Equinix Asia-Pacific president Jeremy Deutsch says, "Asia-Pacific is paving the way for smart cities as the pace of digital transformation continues to accelerate.
"At Equinix, we are dedicated to supporting this development by connecting people and businesses at the digital edge through our interconnection solutions.
"Equinix achieved notable momentum in Asia-Pacific in 2019, and we are confident that our growing footprint will enable businesses and customers to connect with the wider region and have access to the vast interconnection opportunities needed to innovate and grow.
Equinix South Asia managing director Yee May Leong says, "The demand for interconnection is on the uptick as businesses around the world continue to digitally transform.
"As Singapore forges ahead to advance its vision of becoming a leading digital economy and smart nation, we are confident that Equinix will provide the requisite support required for enterprises and the nation to continually embrace digital transformation and reinvent itself to remain globally competitive.