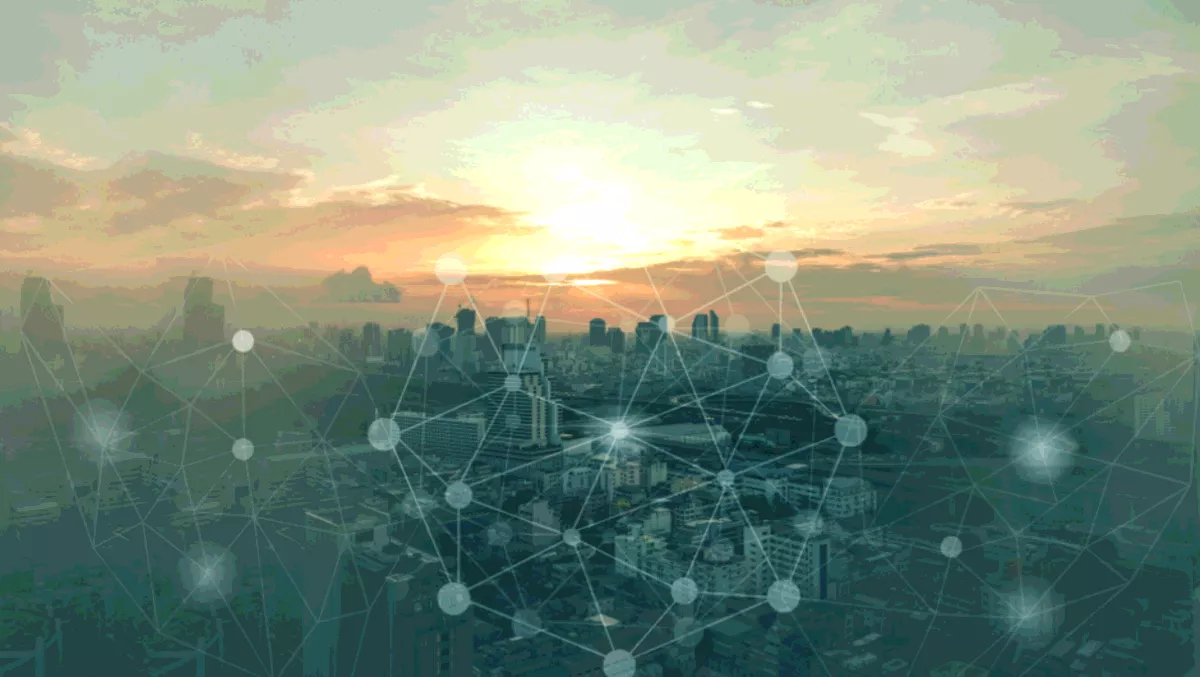 Equinix: Interconnection between businesses to grow 10x the internet
Equinix has released the results of its second annual Global Interconnection Index (GXI).
The study aims to deliver insights that drive business advantage by delving into worldwide traffic exchange, with the major finding from this year's release being interconnection – or direct and private traffic exchange between key business partners – is fast becoming the standard procedure for companies to operate in modern business.
According to Equinix, Digital transformation is accelerating around the world for every company across all industries, and it's this rapid consumption of data in more distributed locations than ever before that is driving businesses to private and direct interconnections in an attempt to solve their integration obstacles.
Interconnection bandwidth allocated for this exact purpose is forecast to surge more than 8,200 Terabits per second (Tbps) of capacity by 2021, the equivalent of 33 Zettabytes (ZB) of data exchange per year. To put that in perspective, this is nearly 10x the rate of projected capacity of internet traffic from a recent Cisco study.
Over five years this represents a compound annual growth rate (CAGR) of 48 percent, almost double the forecast 26 percent CAGR of global IP traffic.
"Significant macro, technology and regulatory trends are converging to form an unprecedented era of complexity and risk and forcing the integration of physical and digital worlds," says Equinix chief marketing officer Sara Baack.
"The second volume of the Global Interconnection Index has found that companies are solving their increasing digital requirements by directly connecting to key business partners through Interconnection, as traditional forms of connectivity do not meet the demanding requirements of today's businesses."
In terms of regional growth, there is set to be a shakeup as Asia Pacific is forecast to claim Europe's spot in second place in terms of interconnection bandwidth. While Europe's bandwidth is still growing rapidly with a 48 percent CAGR and a 23 percent contribution of global interconnection bandwidth by 2021, Asia is projected to grow faster with a 51 percent CAGR and a 27 percent share of global interconnection bandwidth.
America will hang on to its spot at the top with more than 40 percent of global interconnection bandwidth albeit with the slowest CAGR of 45 percent. At the bottom is Latin America with a forecast nine percent share of global interconnection bandwidth – but it will be growing the fastest with a 59 percent CAGR.
Equinix has identified some of the key sectors and trends that have fueled interconnection growth over the past 12 months that are also set to have an impact on its future, including:
Digital business transformation, which is driving the need to implement real-time interactions to enable value capture. An IDC study purports 50 percent of global GDP to be digitised by 2021.

Cybercrime and massive cybersecurity breaches has seen firms increasingly shift to private data traffic to bypass the public internet and effectively snuff out digital threats.

Business ecosystems are undergoing an surging mix of customers, partners, and employees, which has seen the need arise for digital ecosystems and interconnection to scale.
"As enterprises chart their paths to greater digitization, they seek pathways that avoid the turbulence generated by the growing complexity of integrating various digital services," says 451 Research chief analyst Eric Hanselman.
"New architectures anchored by Interconnection smooth this complexity and, increasingly, enterprises are finding that they also yield improvements in security, performance and capacity. Equinix's Global Interconnection Index provides useful insight into these digital trends including why businesses are directly connecting with strategic partners to build their digital business ecosystems."