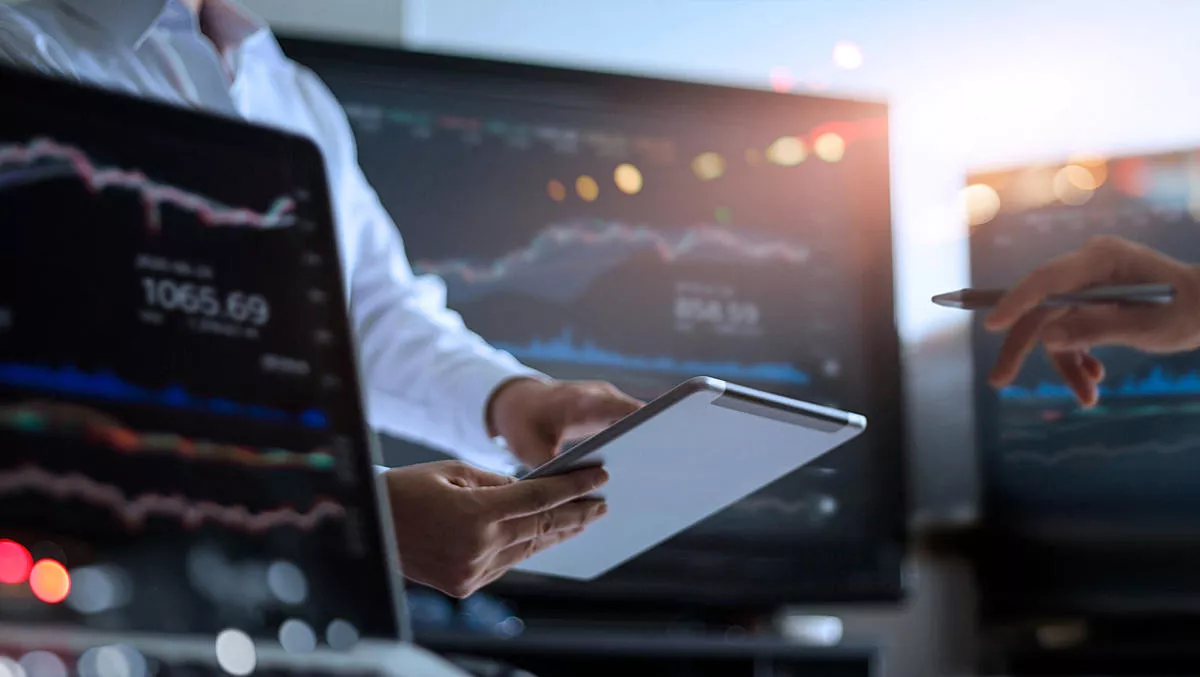 Equinix further establishes itself in Singapore's foreign exchange market
As Equinix looks to further establish itself as a crucial presence in Singapore's financial industry, it has welcomed notable foreign exchange (FX) companies and major banks with FX operations in Singapore to its FX ecosystem. Among the new additions are Euronext FX, Jump Trading, Lucera, Orient Futures and Spark Systems.
Equinix hosts a FX trading ecosystem within its International Business ExchangeTM (IBX) data center campus in Singapore and, according to a statement, is focused on helping the Monetary Authority of Singapore (MAS) make Singapore a regional e-trading hub for FX in the global foreign exchange market, which runs at US$6.6 trillion a day.
In fact, ranked as the third largest FX centre in the world since 2013 with a 7.6% share of global FX volume in April 2019, the Singapore FX market continues to increase FX trading volumes, Equinix states.
As such, the demand for reliable, low-latency interconnection solutions that will provide instant and direct access to key financial markets in the Asia Pacific region is increasing.
Platform Equinix houses the largest multi-asset class e-trading ecosystem in the world, according to the company. It is an interconnected marketplace that includes foreign exchange, equities, fixed income and derivatives service providers and execution venues and trading platforms.
It also includes buy and sell side firms, market data vendors, service providers and major carrier networks and capital markets firms.
In Singapore, Equinix has three facilities interconnected via low-latency dark fiber links, hosting more than 205 network carriers and offering a choice of regional and global vendors and network routes.
Equinix IBX data centers in Singapore (SG1, SG2 and SG3) are interconnected through direct fibre connection between the sites.
With Equinix's FX ecosystem in Singapore, market participants in the region can take advantage of close proximity to the broadest choice of networks more than 1,800 globally, resulting in less network latency and better trading performance for their customers, Equinix states.
According to the latest Global Interconnection Index (GXI), an annual market study published by Equinix, Singapore's interconnection bandwidth capacity a measurement of direct and private data exchange between businesses is expected to expand at 47% Compound Annual Growth Rate (CAGR) from 2018 to 2022, as data increases in volume and complexity.
Among industries, securities and trading in Asia-Pacific is expected to lead the growth (66% CAGR) in all regions worldwide.
Following MAS announcement of Singapore's Financial Services Industry Transformation Map in 2017, major banks and companies such as Euronext FX, Jump Trading, Lucera, Orient Futures and Spark Systems have expressed confidence to trade and benefit from the regional FX market ecosystem due to the enhanced trading infrastructure, Equinix states.
Equinix vice president global financial services John Knuff says, "As Singapore pushes forward with its plans to further grow its FX industry, the demand for interconnection continues to rise. Equinix has always ensured the high performance, ultra-low latency and scale required by the country's enterprises, including the many financial services firms that make up our customer portfolio.
"Equinix's FX ecosystem in Singapore will enhance the city's FX e-trading capabilities by providing greater levels of performance and operational efficiency.
Equinix South Asia managing director Yee May Leong says, "Singapore is one of the largest FX centers in the world, generating high volumes of data as trade volume continues to soar.
"With more demand for low-latency solutions in FX and bond markets, we are confident that Equinix's mature FX ecosystem in the country will create more opportunities for major banks, financial services institutes and retail FX brokers both regionally and globally to interconnect on a fast, secure and reliable platform, bringing Singapore's FX industry to the next frontier.
Globally, Equinix's financial services ecosystem consists of more than 1,250 financial services firms including over 175 exchanges and trading venue deployments inside its facilities.
Equinix Cloud Exchange Fabric (ECX Fabric) enables electronic trading exchanges to directly and securely connect to distributed infrastructures and digital ecosystems on Platform Equinix.