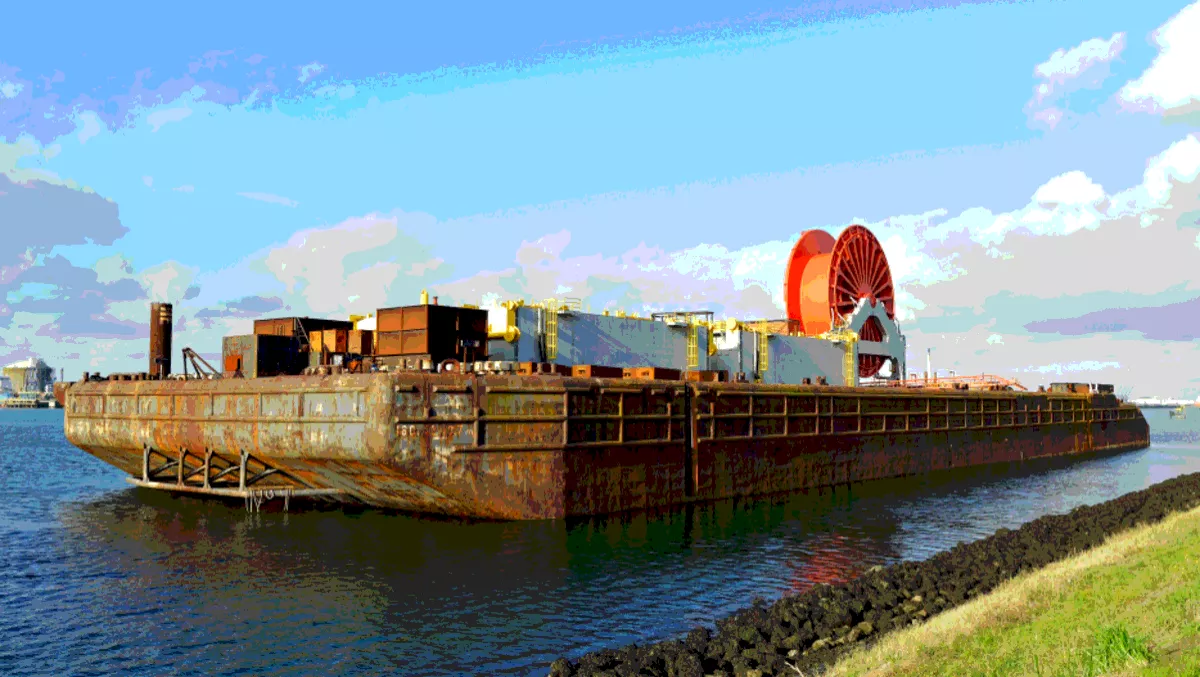 Equinix to connect SG & AU data centers with new subsea cable
FYI, this story is more than a year old
Equinix has announced Singapore and Australia are about to become a lot closer.
The Vocus-owned Australian Singapore Cable (ASC) is soon to be accessible in Equinix's International Business Exchange (IBX) data centers in Singapore and across six metros in Australia, which include the Cable Landing Station (CLS) in Perth and points of presence (PoP) in Sydney and Melbourne.
According to Vocus CEO Kevin Russel, business between Singapore and Australia is accelerating as Singapore's growth expands and the nation acts as a key trade, logistics and manufacturing hub for Asia.
The ASC is the first 40Tbps subsea cable system between Asia and Australia, which will provide businesses with the capacity to handle growth in data consumption, with lower latency and cost, between the two locations.
The cable extends more than 4,600 kilometres and is expected to be completed as a connection between Singapore and Australia by Q1 FY19. Russel says the new pathway and additional capacity will serve to boost the strength of Australia's internet landscape.
"We are delighted that Equinix is expanding the reach and availability of the ASC cable by connecting it directly into nine of their sites across Australia and Singapore," says Russel.
"The Vocus terrestrial network has vast reach throughout Australia, New Zealand and now into Asia. Combining the extensive interconnection ecosystems in Equinix, with the far-reaching Vocus network, we will provide customers with easy and low-cost access to all of their partners from Singapore to major metropolitan cities in Australia.
As a result of this announcement, ASC will add more PoPs to Equinix data centers in Singapore, Sydney, Melbourne, Canberra, Adelaide and Brisbane.
Equinix Australia managing director Jeremy Deutsch says together with the CLS in Perth, the extended access will enable Equinix to meet customer demands for interconnection and networking capabilities with businesses between Australia and Southeast Asia.
"Equinix is thrilled to be able to expand our customers' access to the new ASC across each of our metropolitan areas. This will in turn provide both cost and latency advantages when doing business with organisations across Southeast Asia," says Deutsch.
Equinix is currently involved in several submarine cable projects, including:
Hawaiki Cable (U.S. – Australia – New Zealand); SSCN (California - Sydney); AEConnect-1 (New York - London); Hibernia Express (New York - London); C-Lion1 (Germany - Finland); Trident (Australia - Indonesia - Singapore); Globenet (Florida - Brazil); Asia Pacific Gateway (China - Hong Kong - Japan - South Korea - Malaysia - Taiwan - Thailand - Vietnam - Singapore); Gulf Bridge International Cable System (Middle East - Europe); FASTER (U.S. West Coast - Japan); Seabras-1 (New York - Sao Paulo); Monet (Florida - Brazil), Eastern Light (Nordic region), MAREA (U.S. East Coast – Spain), BRUSA (U.S. East Coast – Brazil).