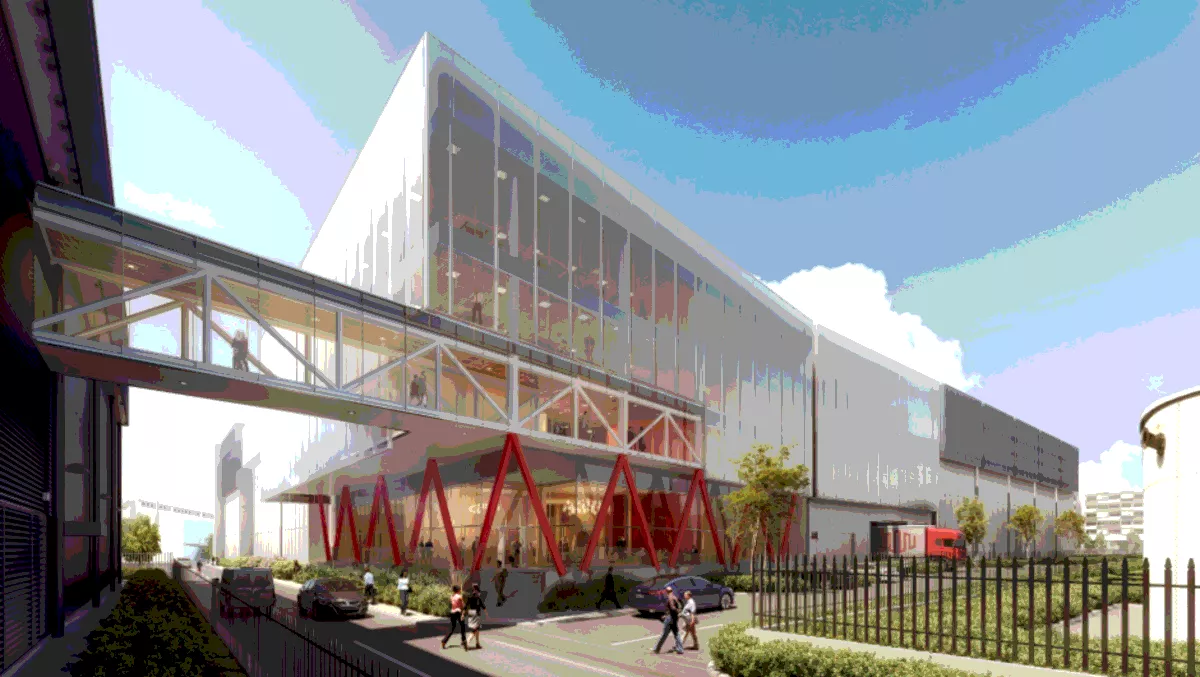 Equinix announces new Sydney data centre to capitalise on the edge
Global colocation data center giant Equinix has unveiled plans for its fifth data center.
The new facility is all about 'extending the digital edge'. It will be Equinix's eighth data center in Sydney - coming with the title SY5 - with the first phase expected to be operational in Q3 2019 with an initial capacity of 1,825 cabinets and a price tag of US$160 million.
Specifically, the SY5 will be located in Alexandria, about four kilometres from Sydney's central business district and will host a total colocation space of around 25,000 square metres when fully built. It will be the largest data center to date for Equinix in Australia, as when it is complete it will boast a capacity of 9,225 cabinets.
SY5 will be located adjacent to SY4 with direct physical access between the buildings via a secure link bridge, creating a physical campus extension between the sites.
The opening of SY5 will bring Equinix's Australia data center footprint to 16 with facilities across Sydney, Melbourne, Perth, Canberra, Adelaide, and Brisbane, with Sydney taking the lion's share.
Equinix Australia managing director Jeremy Deutsch says the density of carriers, cloud service providers (CSPs), and subsea cables in South Sydney make it an important location for Equinix.
"We're thrilled to continue an exciting period of growth for Equinix globally with the addition of SY5 IBX in Sydney. Sitting on Platform Equinix, SY5 further enables us to offer scalable digital infrastructure and on-demand interconnection both in the local market and across the Asia-Pacific region via a single platform," says Deutsch.
"Local businesses are increasingly functioning at the digital edge with interconnection. SY5 is a display of our commitment to meeting our customers' needs, providing them with the ability to securely and directly connect their employees, partners and customers."
Currently, Equinix Sydney facilities have access to the trans-Pacific telecommunications cables network Southern Cross Cable Head, the PIPE Pacific Cable network that runs from Australia to Guam, the new submarine cable system Hawaiki that connects Australia with New Zealand, other Pacific Islands and the continental US, as well as the Australia Singapore Cable (ASC) between Australia and Singapore.
The SY5 IBX will benefit from direct fibre cross-connect capability between the SY1, SY2, SY3 and SY4 IBX data centers with an ecosystem of customers in Australia that includes more than 155 network service providers (NSPs), 265 cloud and IT service providers, more than 75 financial services companies and over 55 content and digital media organisations.
SY5 will also benefit from Equinix Metro Connect connectivity to the SY6 IBX in Silverwater, providing customers with the ability to support geographical diversity and redundancy as needed to support full business continuity within the Sydney basin.
Equinix has certainly been busy in Asia Pacific over the past three years, as it has invested more than US$800 million to organically build and expand its presence in the region. The company currently has 40 data centers across 12 markets in Asia-Pacific. This January, the company announced it is building its fourth IBX data center in Singapore and entering a new market in Seoul, South Korea.
"Equinix aims to provide the best possible support for our customers as they navigate digital transformation, which is forecast to contribute more than $1 trillion to the Asia-Pacific GDP by 2021. As a trusted advisor to our customers across the region, we are committed to expanding our platform and innovating new technologies to accelerate these digital transformation journeys," says Equinix Asia Pacific president Samuel Lee.
"Following our announcement of new IBX data centers in Singapore and South Korea in January, we are thrilled to announce SY5 in Australia and further our reach across the country. I look forward to seeing Equinix continue to expand in Australia and lead the push towards a digital economy."