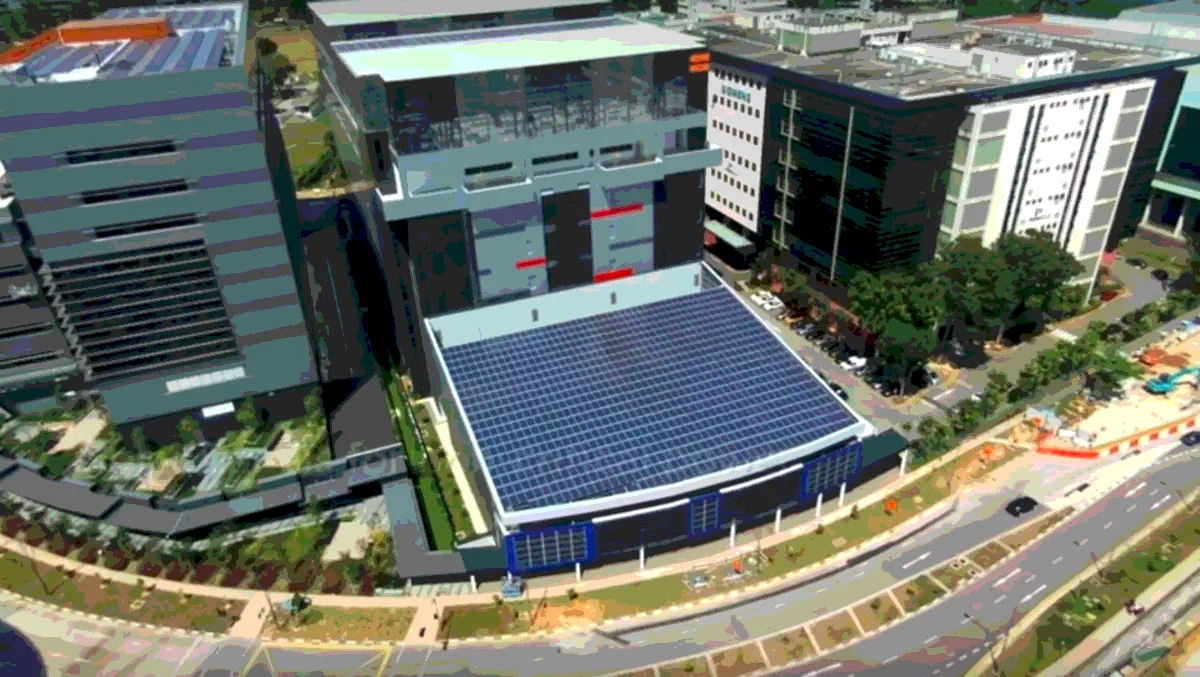 Equinix announces expansion of its largest Asia Pacific data centre
Singapore is a thriving data hub at the moment and Equinix is wasting no time in bolstering its presence.
The company today announced the final phase of the expansion of its third International Business Exchange (IBX) data center in Singapore, known as SG3.
When complete the facility will have almost doubled in size, which the company asserts is necessary purely to meet the strong demand for interconnection and data center services not just in Singapore, but also the wider region.
Equinix is investing US$78 million into the final phase of its expansion. Already the largest Equinix data center in the Asia Pacific region, the investment will add 2,875 cabinets of capacity in colocation space of more than 8,100 square metres, bringing total cabinet capacity to 5,875 and colocation space of more than 16,600 square metres.
The company's operations in Asia Pacific include 40 IBX data centers, part of Equinix's 200 data centers around the world.
SG3 is the company's flagship Singapore facility, a seven-story purpose-built data center that Equinix has placed in a flood- and earthquake-free zone. Solar energy powers non-critical operations at SG3, and a hot air/cold air aisle design bolsters cooling efficiency to keep all the infrastructure running cool.
"We are pleased to announce the expansion of SG3 IBX data center to further cement Singapore's role as the interconnection hub in the Asia-Pacific region. This expansion is indicative of the growing demand for interconnection as the digital economy continues to thrive in this region," says Equinix Asia Pacific corporate development and strategy vice president Andrew Rigoli.
"Along with the roll out of Equinix Cloud Exchange Fabric inter-metro connectivity capabilities in the region that aims to accelerate cloud connectivity, Equinix is in a solid position to provide the interconnection and colocation services that are essential for enterprises to move towards the digital edge."
Singapore's strong network infrastructure, political stability, and simple location with various connectivity avenues to major markets in the region has seen it emerge as one of the most powerful data center markets in Asia Pacific.
In fact, Synergy Research has forecast the country's market to continue its strong growth with a compound annual growth rate (CAGR) of 7.3 percent from 2017 to 2022.
It's clear why Equinix continues to ramp up its investment in Asia Pacific, as a study from the company found Asia Pacific's interconnection bandwidth is forecast to grow to exceed 2,200 terabits per second (Tbps) of capacity, representing a staggering CAGR of 51 percent by 2021.
Rigoli says the SG3 expansion mirrors the company's success in addressing the increasing market demand for interconnection services in the region.