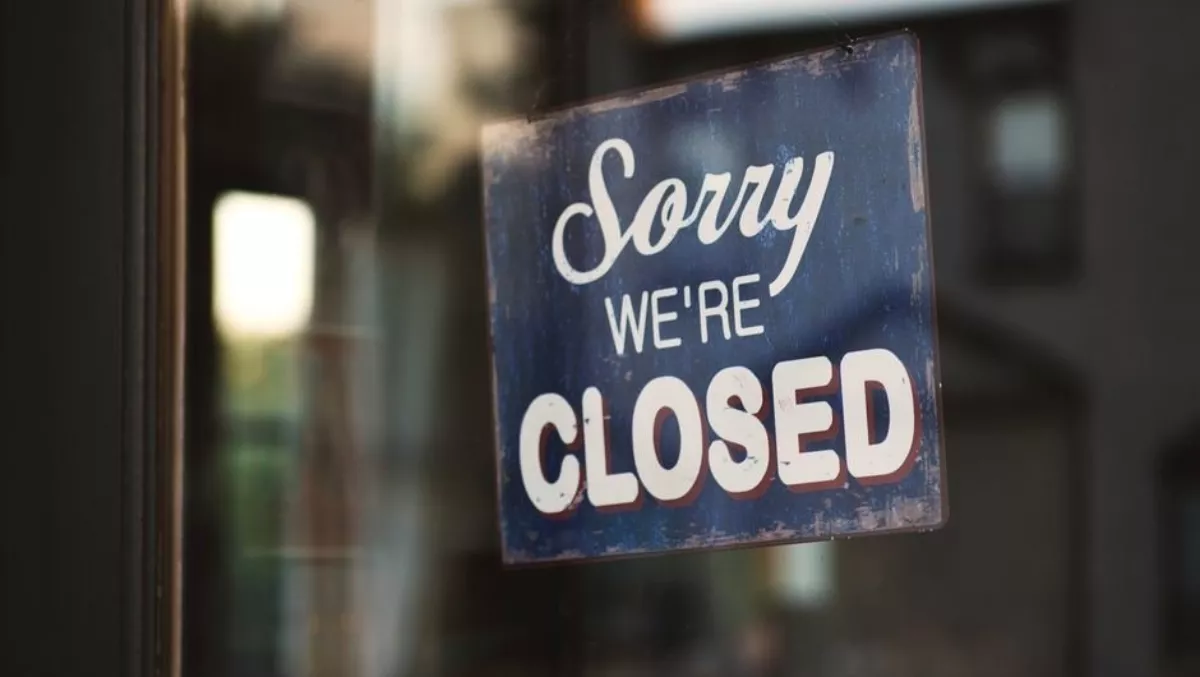 Enterprises to begin closing their data centres
FYI, this story is more than a year old
Digital transformation has had a profound impact on industries around the world, with some collapsing and others flourishing.
IT services provider DXC Technology has laid out six predictions that will define how organisations need to tackle their digital strategies in the coming year. Digital moonshots, apps at the edge, and company data centers shutting up shop all feature as trends to watch.
"Business transformation is accelerating as enterprises make big bets on digital strategy to gain operational efficiencies, invent new markets, redesign customer experiences and achieve savings they can reinvest to fund a digital future," says DXC Technology senior vice president and chief technology officer Dan Hushon.
"Enterprise leaders should examine how these six trends will shape their digital journey so they can get it right, learn fast and execute forward in 2019.
Here are Hushon's six digital trends that he believes will accelerate business transformation in 2019:
1. Enterprises go after digital business moonshots
Hushon believes next year enterprises will take bigger risks in their decisions to accelerate digital business.
"Expect to see new businesses, business models and technologies built from digital. A unified digital strategy between the business and IT is the only way to unload the compounding technical debt that is holding companies back from exploring moonshot digital initiatives," says Hushon.
"It's all about focusing, accelerating digital transformation, having the stamina to succeed and achieving nonlinear growth.
2. Enterprises adopt next-generation IoT platforms
According to Hushon, smart 'things' will become a driving force for deploying next-generation platforms in 2019.
"This advance will enable large quantities of industry-specific data from the internet of things (IoT) to be analysed, uncovering novel, hyper-dimensional correlations that provide fresh insights, enhanced decision making and better business outcomes.
3. Action at the edge disrupts the cloud
Hushon uses the term 'the Matrix' (no not the movie) to describe the pervasive, intelligent IT infrastructure that is emerging to go beyond cloud to include edge computing, IoT platforms, machine intelligence, augmented reality/virtual reality, blockchain and more.
"Companies will build completely new ways to leverage the Matrix, including decentralised applications (DApps), shifting power from a small number of central players to a large number of participants," Hushon says.
"Additionally, a shift toward event-driven applications and serverless architectures allows very small and specific applications to run in lightweight environments such as pocket or wrist devices.
4. Enterprises enter the age of 'Information Enlightenment'
Hushon expects leveraging information to become a core competency next year.
"Companies that experience Information Enlightenment will realise that artificial intelligence and machine learning can improve service offerings and generate new sources of revenue — but only with the right algorithms, model orchestration, data and infrastructure.
5. Enterprises redesign customer experiences amid stronger data privacy rules
Hushon says the full effects of the General Data Protection Regulation(GDPR) are yet to settle in, and with similar arrangements emerging around the world, protecting customers' personal data will force companies to rethink their digital strategies.
"Enterprises must create privacy-centric information ecosystems, with analytics and security as the foundation, as they aim to deliver secure interactions and superior customer experiences.
6. Companies begin closing their data centers
Finally, Hushon says companies will begin (if they haven't already) bidding farewell to their onsite data centers as they become less relevant with data and business processing shifting to the cloud.
"To operate more efficiently and derive more value from their data, enterprises are shifting workloads to public cloud providers, who have massive bandwidth and strategically placed data centers. The trend will play out over the next three to five years, as cloud migration gives way to "built for cloud" replacements," concludes Hushon.