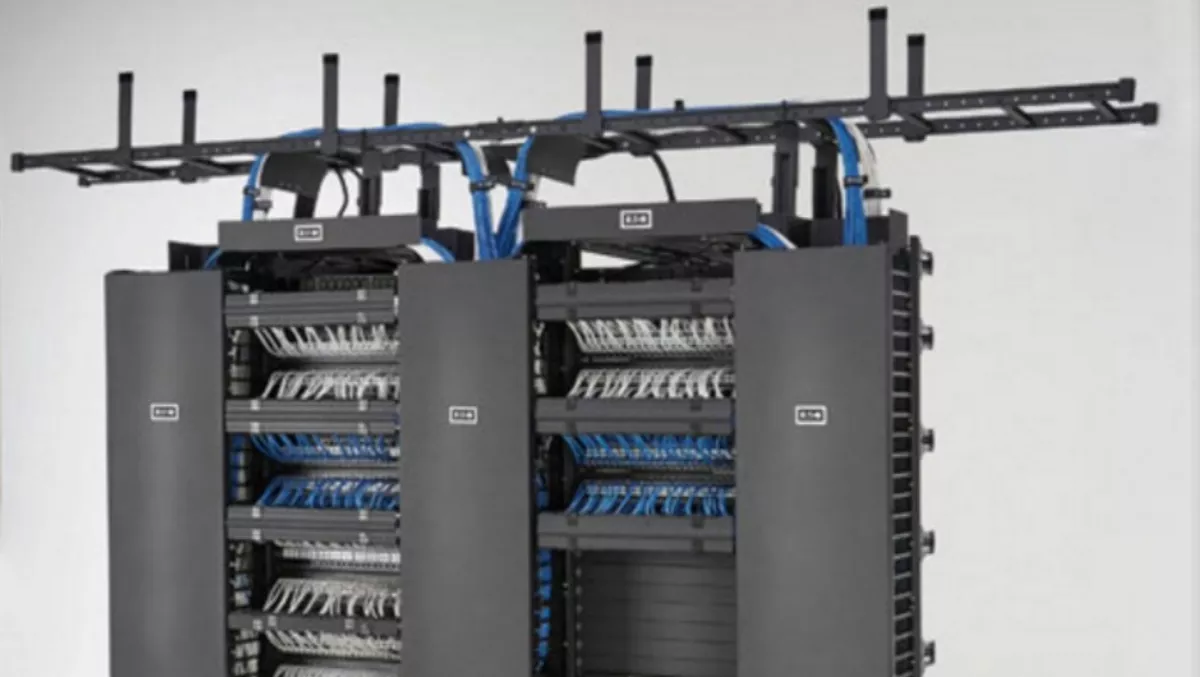 Eaton ups cable capacity, reduces data center footprint with new rack
Eaton has launched a new high density network rack system it says provides increased cable capacity to help maximise data center efficiency and flexibility.
The B-Line series high density network rack system (HDNR) uses Eaton's 4-Dimension structural support system to enable an increase in cable management capacity, and offers a full line of rack, cable management, power and air flow accessories.
Tara Walker, Eaton product manager for rack and runway products, says the new HDNR is designed to meet the evolving needs of data center and network environments while creating a more cost effective infrastructure.
The rack features a cable management design which supports maximum cable capacity without increases in the physical footprint, helping to reduce costs and preserve valuable data center floor space.
Eaton says fully adjustable rails are designed to meet diverse and changing equipment, cabline and power needs, both before and after installation.
Multiple ePDU moutning options offer versatility when system requirements are unknown and a fully adjustable rack waterfall is compatible with the full range of Eaton cable management and rack accessories.
The system is engineered with a 2200-pound load rating.