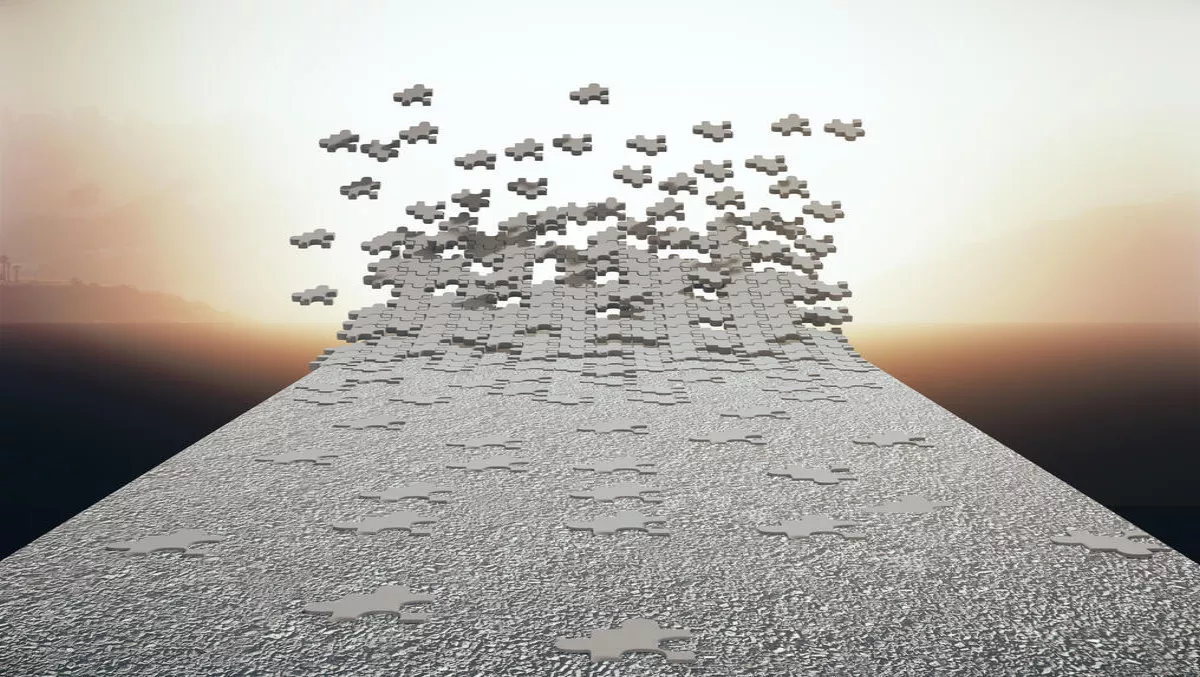 Digital Realty talks software-defined networking: Opportunities for the data center
FYI, this story is more than a year old
Did you know the backbone of legacy networking can be found in the Periodic Table of Elements? Ferrous – or Iron, the term we more commonly use to identify this mineral – is the basis for many of the component pieces that make up the data center. These switches and routers have historically made the Point of Presence (PoP), the connection between different networks, possible.
For years, networking within data centers could not be accomplished without this hardware however, as the progression of technology has seen many laborious tasks streamlined through automation, a software-driven solution for networking has surfaced, diversifying networking options for data centers.
In addition to simply saving time and energy for data center administrators, software-defined networking (SDN) unlocks opportunities that have the potential to deliver significant value and revenue potential within the data center, including:
1. Long term cost-effectiveness
In the world of data centers, iron achieves the status of 'precious metal'. The traditional hardware components that facilitate the PoP are not only costly when consumed en masse, but also require regular maintenance and replacement when they reach the end of their functional lives. In other words, it is not uncommon to see an annual budget approaching millions of dollars just for switches and routers. So why not redirect the hardware budget towards SDN?
In many cases, SDN can wind up being more cost-effective in the long run. With SDN, the emphasis is diverted from hardware, which has a finite operational life and requires hours of upkeep by data center administrators. Software is also less expensive to purchase and deploy – and significantly easier to maintain and update over time – as it enables remote access and eliminates reliance on on-site maintenance.
2. Cloud's the Limit
SDN also has relevance to cloud applications. A key obstacle for enterprises deploying a hybrid cloud is the complexity of the network needed to support it. When proprietary physical boxes and switches are factored into the equation, this process becomes even more complicated.
In the past few years, an increasingly seductive selling point for making the switch to SDN is that through SDN (vs. hardware), data centers are able to offer a significantly more elegant route to the public and private clouds, as well as facilitating private VPN connections. Data Center administrators are able to manage and prioritise traffic loads in an agile and efficient manner, creating an agile – and therefore reliable – network.
3. Increased Functional Space
Aside from shifting requirements away from expensive hardware, SDN also provides an additional financial incentive for those considering making the move away from hardware: access to more square footage.
By eliminating the need for the physical space to accommodate routers and switches, data centers have the opportunity to free up space that can be allocated towards additional revenue-generating activities. That is to say, the space that is freed up is immediately consumed by digital demand.
4. Gradual Adoption
SDN has been in practice for long enough now that organisations don't have to worry about impacting the users' end-experience by making the switch. That being said, hardware is an integral fixture within a data center, and there are undeniable circumstances where hardware-defined networking will need to remain in place.
The adoption process for SDN is gradual and methodical, as it simply does not make sense for organisations to rip-out existing switches and routers, and halt effective processes. Subsequently, organisations are moving towards SDN selectively, and on an as-needed basis, which is likely to unfold over a long period of time.
SDN is posed to have a greater impact in the coming years than ever before. With SDN reducing the complexity in managing existing networks, organisations are better positioned to respond quickly to changing business requirements and drive a new wave of data networking.