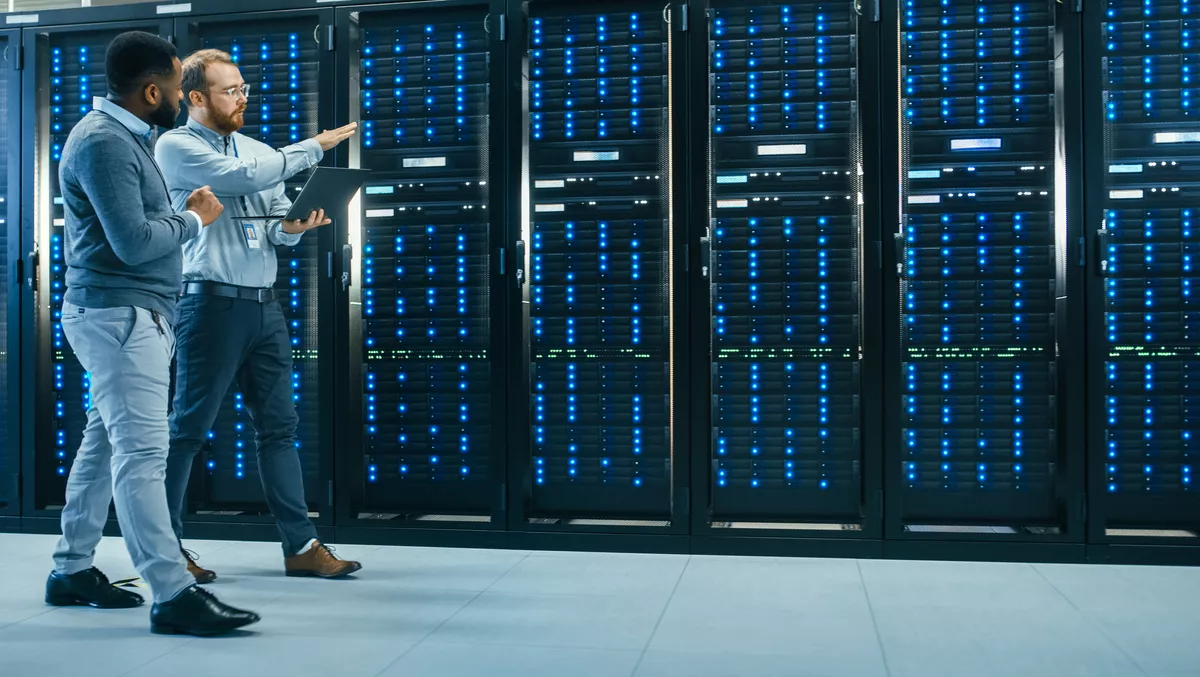 Digital Edge chooses Nortek's StatePoint for new data center
Digital Edge will use Nortek's StatePoint liquid cooling technology in its new data center, the first commercial colocation operator in Asia to do so.
Under construction in Manila, NARRA1 is Digital Edge's newest data center and is set to be the largest carrier-neutral facility in operational capacity in the Philippines, offering 2,200 cabinets and 10MW of IT power.
The project is a joint venture with the Threadborne Group, a local family office focused on technology and real estate.
"Our goal is to bridge the digital divide in Asia by bringing cutting-edge digital infrastructure solutions to traditionally underserved markets," Digital Edge Philippines country manager Vic Barrios says.
"By deploying Nortek's innovative technology at our new site in Manila, we hope to enable the Philippines to enter a new era of world class digital infrastructure."
The new facility has been designed to offer cutting-edge colocation services without compromising on energy efficiency as part of Digital Edge's commitment to bringing innovative technologies to the Asia data center market and setting new standards for digital infrastructure across the region.
"We are thrilled to partner with Digital Edge in their vision to build highly efficient and sustainable digital ecosystems," Nortek DCC president Jon Peacock says.
"The unique, state of the art, StatePoint technology supports aggressive power and water efficiency goals. The partnership in Manila further expands our Asian data center footprint and our regional support organisation."
The use of Nortek's sustainable cooling offering will allow Digital Edge to achieve its goal of creating the most energy and water-efficient data center in the country and its innovative engineering design means the facility is anticipated to achieve annualised Power Usage Effectiveness of 1.193 and Water Usage Effectiveness of 1.355 at optimal operating temperature.
Digital Edge notes that mainly due to the country's hot climate, these standards will make NARRA1 a highly energy and water-efficient facility well suited for high power density hyperscale and retail colocation deployments.
Nortek's patented StatePoint technology offers a greater cooling ability for the colocation data center environment, and its membrane exchanger technology allows evaporative cooling through a microporous membrane, significantly reducing annual power and water consumption across existing technologies.
Digital Edge chief development officer and former Facebook vice president Jay Park was involved in using StatePoint's technology for the first time in a Singapore data center.
"I joined the Digital Edge team because of a shared vision to be the champions of building responsible digital ecosystems," Park says.
"And having championed this highly energy-efficient technology earlier in my career, it is therefore fitting I am now able to oversee its inaugural deployment in a colocation setting in Asia, which I hope will set new standards for the future of the industry.
"Our partnership with Nortek demonstrates our ongoing commitment to Environmental, Social, and Governance (ESG) principles as we work to find innovative ways to reduce the carbon footprint of our operations."