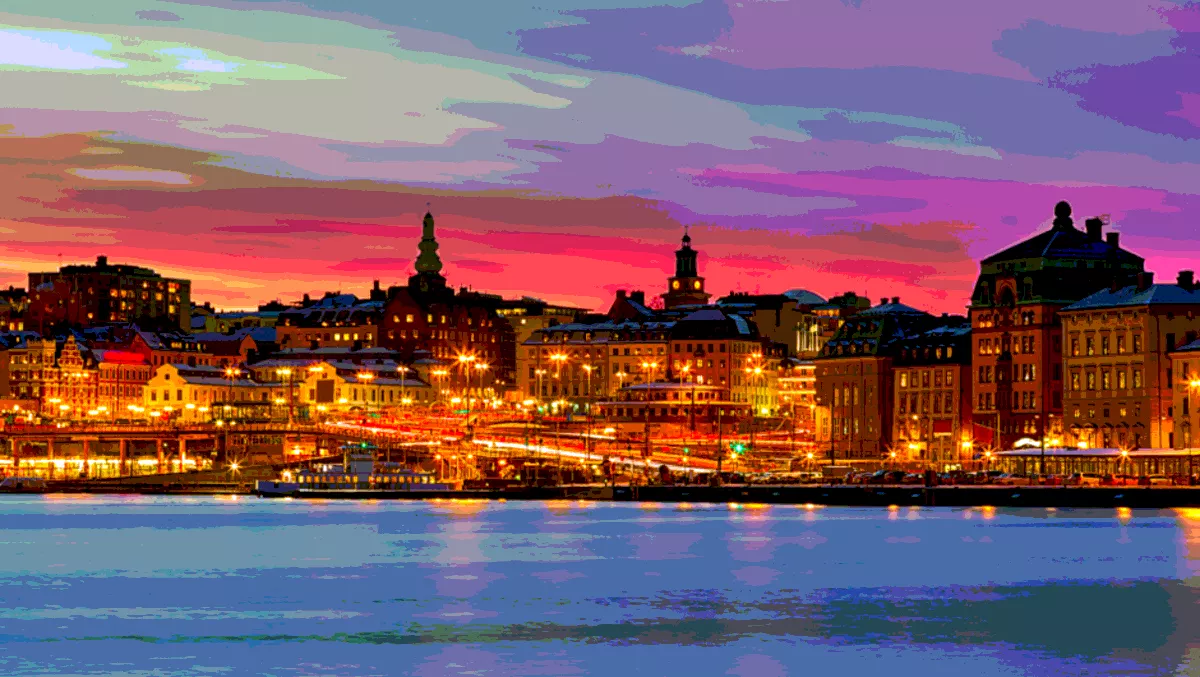 DigiPlex's data centre heat reuse system wins award
Data Centers are power-hungry beasts, not to mention hot working, which makes any initiatives to lessen these effects much lauded.
Earlier this month the 2018 Energy Awards took place in London to celebrate these solutions, with DigiPlex proud to bring home the Renewable Energy Technology of the Year award.
DigiPlex topped the competitive category with its work to retrofit its data center in Sweden to capture and reuse waste heat from the facility which will then be returned to the local community.
Working with Stockholm heating and cooling supplier Stockholm Exergi, DigiPlex signed the large-scale heat reuse agreement earlier this year, making it the world's first where an already operational data center with an indirect evaporative air-to-air cooling solution, will be retrofitted to recover excess heat for the local district heating system on such a large scale.
The end result? What would usually be wasted will now become heating for up to 10,000 homes in the area.
"The winner, DigiPlex, showed an innovative set of technologies that will pay real dividends," the 2018 Energy Awards judging panel remarked.
DigiPlex CEO Gisle M.Eckhoff says the DigiPlex team are thrilled to have their work recognised on the international stage.
"The data center operates at the heart of the digital revolution, and applying the highest standards of innovative energy management is integral to our operations and future," says Eckhoff.
"As part of this effort, we strongly recognise our responsibility to turn our innovation to the benefit of our communities and reduce energy demand wherever we can.
Almost 90 percent of all the buildings in Stockholm are connected to the district heating network, making it one of the few cities in the world where large-scale heat reuse from major data centers is actually feasible. Another one of these cities is Oslo, where DigiPlex this year announced a similar initiative.
"The agreement with DigiPlex is a strong validation of our waste heat recovery program and Stockholm Data Parks. The partnership with DigiPlex shows that heat recovery to district heating systems is also compatible with indirect air-to-air cooling technology. It represents a key step towards our vision of using data center heat to contribute to a more sustainable society," says Stockholm Exergi CEO Anders Egelrud.
"As part of our drive to make Stockholm fossil fuel-free, our objective is that 10 percent of Stockholm's heating needs shall be provided by recovered data center waste heat.
Eckhoff says he is confident in the innovation's place in the future.
"Sustainability is at the core of our DNA and heat reuse is the next innovative step in our sustainability journey. Adding the ability to reuse excess heat for residential and office housing will help customers in our highly energy efficient Stockholm data center, which features the award winning Air-to-Air and Concert Control systems, to reduce their environmental impact even further," says Eckhoff.
"By working together with Stockholm Exergi, we will contribute to a more sustainable data center industry that can contribute even more to the future of our cities and society at large.