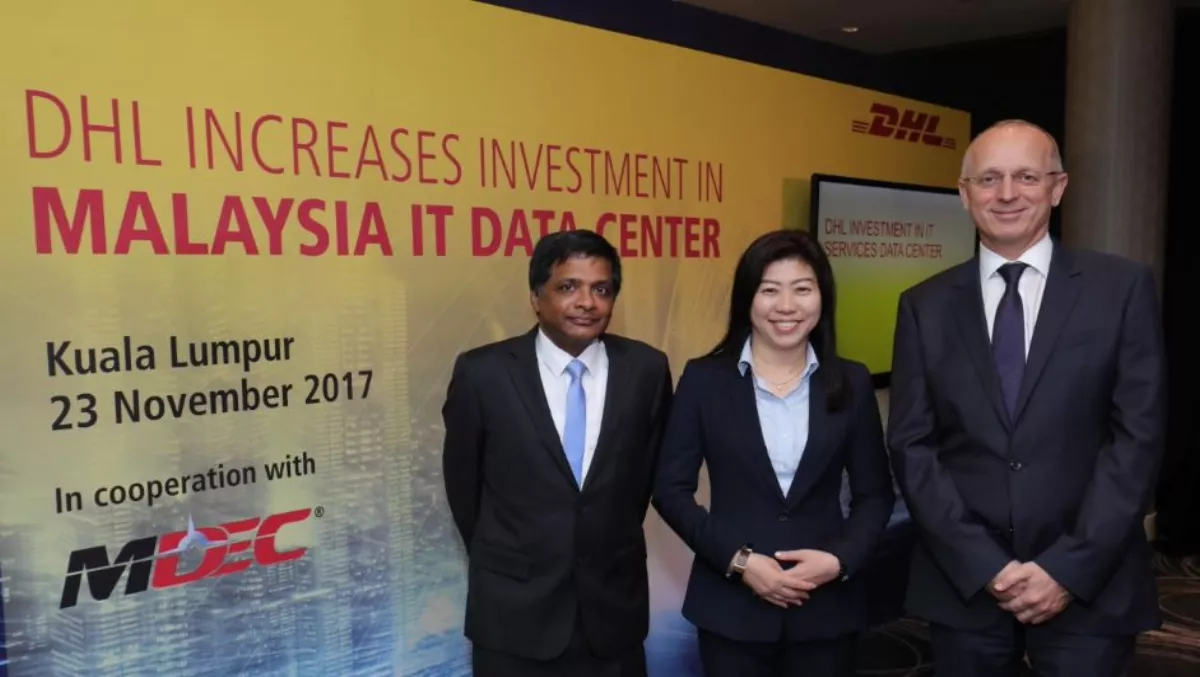 DHL invests US$353 million in IT Services Data Center
DHL expects to invest nearly RM 1.5 billion (US$353 million) between now and 2020 to further develop its IT Services Data Center in Cyberjaya, creating further opportunities for emerging IT talent in Malaysia and around the region.
The IT Services Data Center has provided critical IT infrastructure, business application development and support initiatives for the company's Asia Pacific and, subsequently, global operations over the past 20 years, with DHL investing more than RM 4.7 billion in its development since 1997.
Alexander Pilař, DHL EVP says, "Digitalization plays an increasingly strategic role in helping global logistics networks achieve the speed, reliability and accuracy needed to keep pace with today's demands.
"The investment we have made in Cyberjaya demonstrates our commitment towards enhancing our capabilities and helping our customers improve their market positions through best-in-class IT infrastructure and skilled talent."
Dato' Ng Wan Peng, Malaysia Digital Economy Corporation (MDEC), Chief Operating Officer, said, "We are heartened by the continued support from DHL, which reflects its unwavering commitment to Malaysia and its digital transformation agenda, as we race towards becoming a developed digital economy by 2020.
"In addition to employment creation, this move will greatly boost and strengthen the digital infrastructure and ecosystem crucial for a thriving innovation powered socio-economy.
"We look forward to the journey ahead with DHL, in our quest to make the digital economy a key engine of growth for Malaysia."
A team of more than 1,440 employees ensure the Cyberjaya IT Services Center, along with their counterparts in Prague, the Czech Republic and Mechanicsburg, Pennsylvania, deliver 24/7 IT support across all DHL divisions, DHL Express, DHL Global Forwarding, DHL Supply Chain, DHL eCommerce operations.
It serves as platform through which DHL hopes to strengthen and level the playing field for talent, particularly for women looking to succeed in IT, which has traditionally been a male-dominated field.
While the Malaysia team includes members from 27 different nationalities, the majority, nearly 70%, come from Malaysia, with women making up almost 40% of the total workforce. In addition to cultivating the local talent pool, DHL IT Services Cyberjaya plays an active role to give back to the local community and environment.
Through the company's "Living Responsibility" approach, staff volunteer time and expertise on sustainable projects that help address issues which go beyond the workplace. The IT Service Data Center in Cyberjaya plans to invest in a range of platform renewals and technical innovations through to 2020, including adoption of hybrid cloud, and higher-efficiency or renewable energy sources.