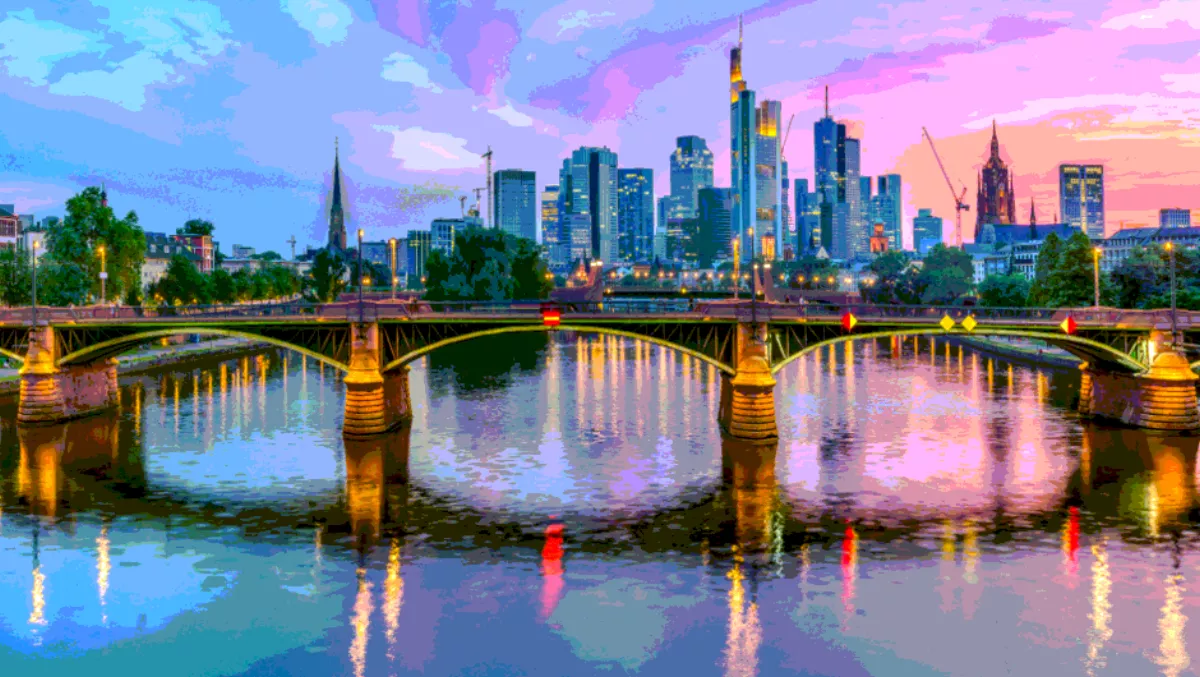 Deutsche Bank opts with Red Hat for its hybrid cloud journey
FYI, this story is more than a year old
This week at Red Hat Summit 2019 the global open source solutions provider announced a major new partnership.
Red Hat revealed that Deutsche Bank, Germany's largest bank (in fact one of the largest in the world as it executes around 13 million payments at a value exceeding EUR 1.1 trillion and clears EUR transactions worth EUR 500 billion each day), is powering its Fabric application platform with open hybrid cloud technologies from Red Hat.
Deutsche Bank holds Fabric as a key part of its digital transformation strategy, serving as an automated self-service hybrid cloud platform designed to facilitate fast and efficient development, delivery, and scale of applications.
The banking giant built Fabric, a next-generation strategic platform capable of providing an 'Everything-as-a-Service) experience to meet its business objectives of modernising infrastructure at scale, improving business agility and efficiency, and accelerating time-to-market.
Today, Fabric supports 6,000 internal users across 4,000 projects on 15 unique computing environments, and more than 10,000 end users globally.
Red Hat Enterprise Linux has served as a core operating platform for the bank for a number of years and provides a supported, common foundation for workloads both on-premises and in the bank's public cloud environment.
For Fabric, Deutsche Bank elected to continue using Red Hat's cloud-native stack, built on the backbone of the world's leading enterprise Linux platform, with Red Hat OpenShift Container Platform.
"Our vision was for 'Everything as a Service' - to create a bubble where our people can't tell if they're building software for a bank or any of the software companies in the world," says Deutsche Bank global head of cloud, application and integration platforms Tom Gilbert.
"We wanted to be able to quickly take an idea to production while meeting the security and regulatory standards of the industry. To achieve this, we needed not only innovative technology but a strategic partner that could execute globally and understand our business needs. We are buoyed by what we've achieved so far and look forward to continuing on this journey with Red Hat.
Specifically, it deployed Red Hat OpenShift Container Platform on Microsoft Azure as part of a security-focused new hybrid cloud platform for building, hosting and managing banking applications. By deploying Red Hat's enterprise Kubernetes platform OpenShift Container Platform on Microsoft Azure, Deutsche Bank IT teams can utilise massive-scale cloud resources with a standard and consistent PaaS-first model.
"As we continue to move forward in this era of digital transformation, organisations are often faced with becoming a software company," says Red Hat cloud platforms senior vice president Ashesh Badani.
"Deutsche Bank's use of container and Kubernetes technologies through Red Hat OpenShift shows its commitment to IT innovation and the importance of the hybrid cloud to Deutsche Bank, and we are proud to collaborate with the bank as it sets an example not just for the financial services industry but for any enterprise stepping into the digital age."
The bank also deployed OpenShift on its on-premise infrastructure, enabling it to continue using technologies already in production and use the platform for applications across hybrid cloud environments spanning from the data center to multiple public clouds.
Deutsche Bank has achieved its objective of increasing its operational efficiency, now running over 40% of its workloads on 5% of its total infrastructure, and has reduced the time it takes to move ideas from proof-of-concept to production from months to weeks.