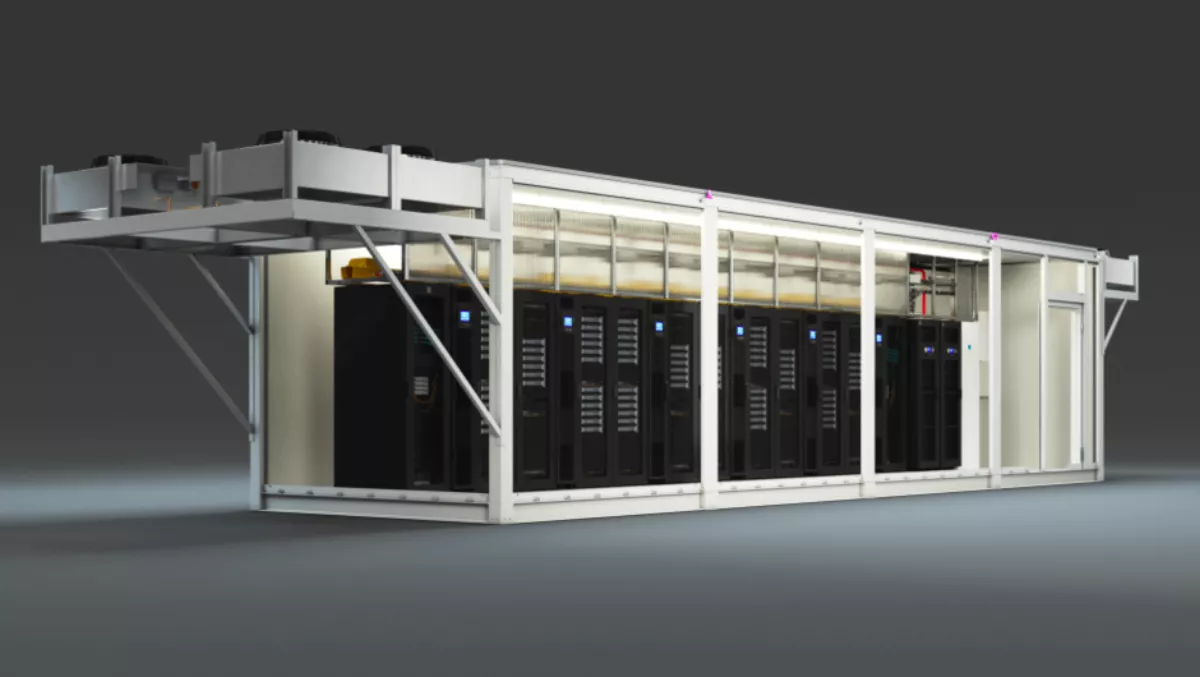 Data growth the growing case for managed colocation
If there's one constant that can be held onto in today's ever-changing digital landscape, it's data growth.
The digital universe will continue to witness the evolution of technology, but data is what holds it together, and as people become more digitally entrenched in their personal and work lives, this will create more data.
So much so that according to market research firm IDC, today's digital universe is seeing data being created, replicated and consumed to the extent that it will reach 163 Zettabytes by 2025.
Looking at this growth from a business perspective, how will companies overcome issues with the growth of data in the most efficient and cost-effective manner?
Colocation services, which see data center providers offer businesses the use of their building to host hardware and offer cooling, power, bandwidth and physical security, could be part of the answer.
Colocation is not new, but may take on a new importance in a data intensive world. Here's some of the key areas where businesses could utilise it:
Compliance - the importance of knowing where your data is located
Many governments require that certain data types either remain on-premises or within geographic boundaries, which is why it matters where data is physically located.
Arguably the most well-known legislation is GDPR, which began on 25th May 2018 and represents the biggest regulatory change in how personal data is processed and stored since the inception of the Internet.
For many companies, the concept of GDPR is still fairly daunting. The necessary changes to infrastructure and internal processes, plus the training and education of staff, can be intimidating – especially when GDPR observance requires constant monitoring.
However, most importantly, in order to meet GDPR legislation and avoid potential business-crippling fines, a business must ensure that data is stored and supported by appropriate accreditations, certifications and expertise to look after the data legally and compliantly.
This can be a headache, and has been for many in the preparation for the implementation of the regulations. However, by working with a colocation provider that carries these accreditations and certifications, businesses can mitigate these challenges, enabling them to store core data in accordance with data protection legislation.
Always available
In the modern business world, downtime, no matter how short, can be disastrous from a revenue and reputation point of view.
The Ponemon Institute's Cost of Data Center Outages 2016 Report found that on average the minimum cost of downtime was $593 per minute, and the maximum was $17,244 per minute - in today's data-driven world, that just isn't good enough.
Although SMEs can be caught out by using outdated IT and suffering from poor connectivity and maintenance, larger organisations are not immune from this.
Unreliable power supply, poor environmental control and human error are all factors that can cause downtime, no matter the size of the business.
Thankfully, the robust redundancy and expert staff on hand at the best colocation facilities can help prevent these staggering downtime costs.
Extra steps can also be put in place, should they be required, that provide companies with a secondary location for data.
Although this would be part of a more advanced strategy and in addition to regular colocation services, it is a good option for some customers.
If an organisation's main facility is unavailable, staff can still access critical data and applications via the secondary colocated environment.
Reduced cost
The cost of running data centers is very expensive and they need to be managed by teams of experts. For businesses that are handling an increase in data, it is likely to mean a rise in the cost of storing and managing it.
However, this is another area in which colocation can be effective. As well as eliminating the need for a data center, colocation can also save organisations money when it comes to scalable computing resources.
Thanks to the innate flexibility of colocation services, businesses can always scale their environment depending on their current requirements.
As colocation requires customers to provide their own hardware, managing the amount of resources used becomes easier and allows businesses to be as cost-effective as possible as demands grow.
Further to this, a colocation provider will be dedicated to reducing costs, for example through power reduction and cooling, which can keep costs down and can be passed on to businesses.
The experience, skill and dedication of colocation providers, alongside the fact businesses can have control over their data are key reasons why colocation should be seen as part of the solution for storing and managing exploding data.
There is also the option to work with a managed colocation provider, which would mean not only is server hardware managed, but also the operating system, applications and database.
As well as taking these tasks away from an organisation, managed colocation providers can also look after backup needs and additional storage requests.
It's clear that the pace of data creation, its growth and the evolution of the regulatory climate around it shows no sign of slowing down.
This means that businesses need to be both agile and more responsible than ever before when it comes to managing and protecting their data, now and in the future.
Investing in colocation to support this may help businesses to keep control of costs, as well as future-proof data growth and its protection and compliance, without slowing down fundamental business expansion.