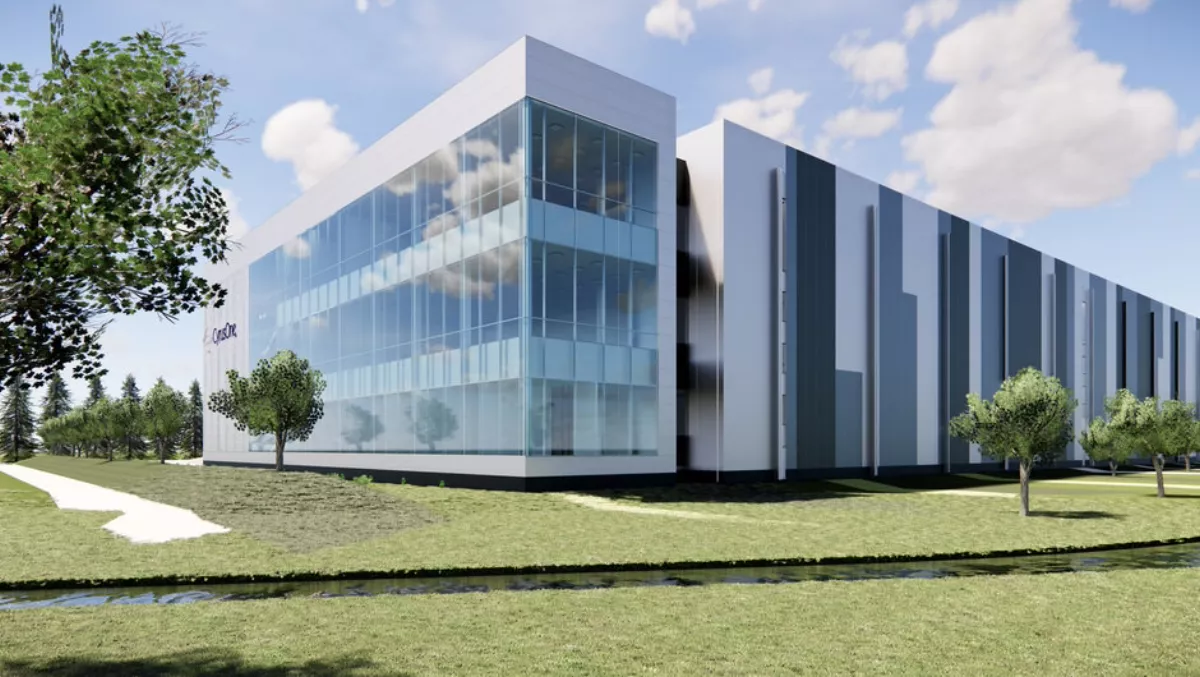 CyrusOne investing in new Amsterdam data centre
CyrusOne is continuing its rapid and relentless investment into Europe, with news emerging of a new facility in the Netherlands.
The global data center real estate investment trust (REIT) has acquired around 15-acres of land from Schipol Area Development Company (SADC), a developer of business parks in the Amsterdam metropolitan area.
The land is located on SADC's PolanenPark campus, which is around 15 kilometres west of central Amsterdam.
CyrusOne intends to use the acquired land for the development of a new data center campus of around 360,000 square feet with an estimated 72MW of power capacity on the site.
"For several years, SADC has been working closely with Amsterdam Airport Area and GreenIT Amsterdam to develop internationally competitive propositions for data centers," says SADC area development manager Reinoud Fleurke.
"We are pleased to be able to offer CyrusOne a place and at the same time contribute to the sustainable growth of the data center sector and the digital economy.
It was only in October this year that CyrusOne announced a deal with Agriport A7 for the development of up to 270 MW on an 83-acre campus approximately 25 kilometres north of Amsterdam central in Middenmeer.
"CyrusOne's success is driven by our core team's ability and commitment to leverage our renowned modular design approach, since it is proven to be the data center solution that provides customers with the highest quality data center product, in record time and for the lowest cost, says CyrusOne Europe president Tesh Durvasula.
"We are excited to continue our expansion in the Netherlands in partnership with the SADC team to develop a state of the art data center campus at PolanenPark for our cloud and enterprise customers.
CyrusOne is still relatively new to the Europe market, having made its entry via the US$442 million acquisition of Zenium Data Centers to claim four operating properties in London and Frankfurt with a critical load capacity of almost 20 MW.
At the time of the acquisition, CyrusOne executive vice president and chief strategy officer Jonathan Schildkraut was extremely confident in the future.
"By the end of 2019, we expect our European platform to provide nearly 250 megawatts of potential data center inventory, inclusive of both the Zenium platform together with our organic site development efforts, spread across four major markets, giving us one of the largest platforms in Europe," says Schildkraut.
As is the case with all new data centers in the modern era, sustainability is a major factor. According to CyrusOne, SADC and foundation Green IT Amsterdam have been collaborating since 2016 on the development of sustainabile data centers in the MRA, and thus the data center at PolanenPark is being built according to the latest standards.
Furthermore, in the coming period the municipality of Haarlem, the Province of North Holland, Waternet, Alliander DGO, and CyrusOne will work together to conduct research into the possibility of a heat network in Haarlem, with a partnership being formed within the context of the MRA Heat and Cold program.
"Ultimately it is in our best interests to be as efficient as possible in our usage of electricity, since we can then pass any savings across to our customers. One of the areas we've been looking at is water efficiency. Traditional data center cooling methods utilised by nearly all operators require tens of millions of gallons per year in water for a single major data center," says CyrusOne Europe managing director Matt Pullen.
"Water conservation has been a significant factor in how we design and build new data centers. Our hyperscale, purpose-built data centers use an air-cooled chiller technology with an integrated compressor and condenser that cool the closed loop of water. Filling the pipe with water just a single time is the only water consumption. The chilled water loop for a 4.5 MW data center is filled once with less than 8,000 gallons, meaning the permanent water supply can be provided by a single tanker truck.