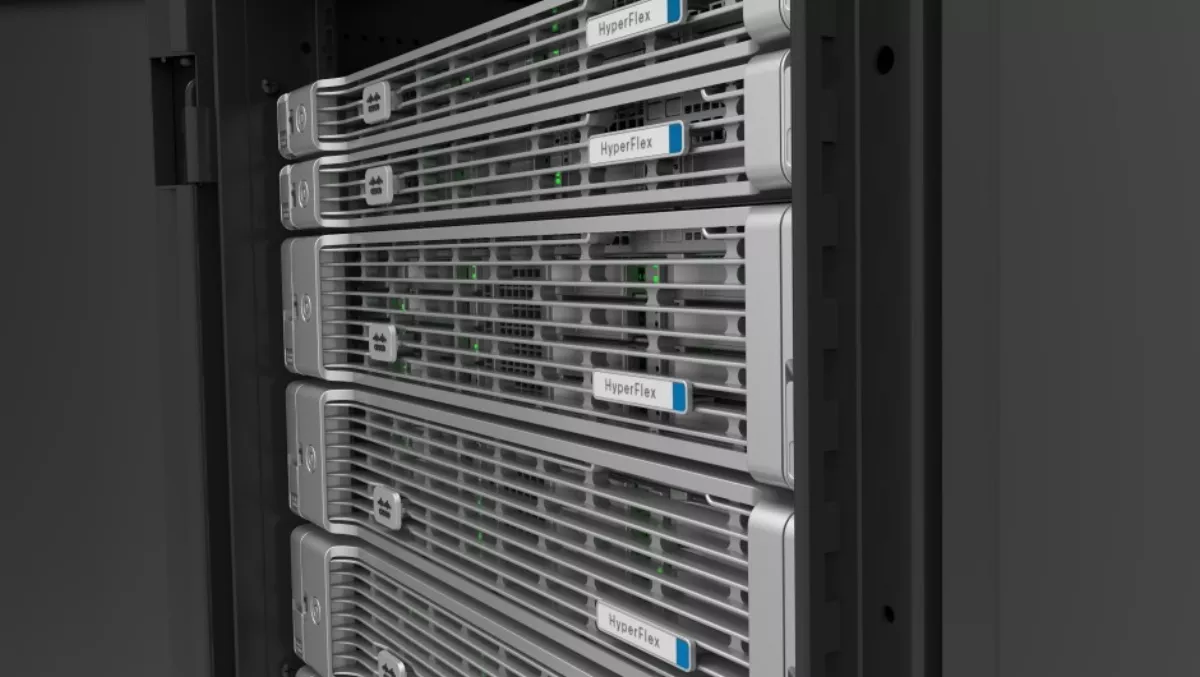 Cisco flexes data center muscle with new offerings
Cisco is jumping into the hyperconverged market – and re-entering the storage market – with a raft of new data center offerings, including its HyperFlex hyperconverged systems.
HyperFlex combines software defined storage and data services software with Cisco's UCS.
The networking giant claims the offering 'surpasses first generation hyperconverged solutions, which were severely limited in terms of the performance, flexibility and operational simplicity required in today's IT environment of microservices, containers, new applications and clouds'.
Satinder Sethi, Cisco vice president of data center solutions engineering and UCS product management, claims HyperFLex, which was borne out of the companies relationship with Springpath, 'represents true hyperconvergence'.
"With Cisco HyperFlex, we're delivering the capabilities customers tell us they've been waiting for in a hyperconverged solution," Sethi says. "By extending our strategy of software defined, policy driven infrastructure to hyperconvergence, Cisco will accelerate mainstream adoption of this valuable technology and provide customers a future-ready platform for evolving applications.
Sethi hit out at early movers in the hyperconverged space, claiming they 'focused on getting to market quickly and delivering simplicity' which required some tradeoffs which have 'limited the potential of hyperconverged infrastructure', including creating new silos of management and policies rather than integrating with existing tools, and failing to fully integrate networking with compute.
HyperFlex includes independent scaling of compute and storage capacity to allow resources to be added incrementally in the right ratios; dynamic data distribution and continuous data optimisation.
Integrated management and data services allows HyperFlex systems to deliver native data services like granular Snapshots and Clones and to be seamlessly added to the UCS management ecosystem to simplify management.
Cisco says HyperFlex 'makes an ideal platform for customers deploying enterprise applications in their data centers and for remote and branch offices where hyperconverged infrastructure is expected to become a multi-billion dollar industry over the next three to four years'.
SDN-ready Nexus, CliQr buy
The company also launched SDN-ready Nexus switches which it says deliver cloud scale 10/25/40/50/100Gbps, with up to 10 times performance improvement.
"The new switching platforms provide the scale, telemetry, security and performance needed for distributed containers and microservices, as well as lossless traffic needed for IP storage and hyperconverged infrastructure," Cisco says, claiming the switches give customers a two year innovation advantage over competitive technology.
Rounding out its data center announcements, the vendor said it was acquiring CliQr Technologies in a US$260 million deal.
Cisco says CliQr's CloudCenter platform provides customers with 'comprehensive, yet simplified, application-centric orchestration for private, hybrid and public clouds'.
Channel opportunity
Cisco says the new solutions provide its channel partners with an expanded end-to-end data center portfolio to better serve customers.
Ken Trombetta, Cisco Global Partner Organisation vice president, says the new data center and cloud solutiosn will enable partners to help customers as they evolve to application-centric data center infrastructure and also address the requirements for DevOps and applications.
"We believe this will expand the opportunity for new revenue streams and professional services for Cisco partners," Trombetta says.