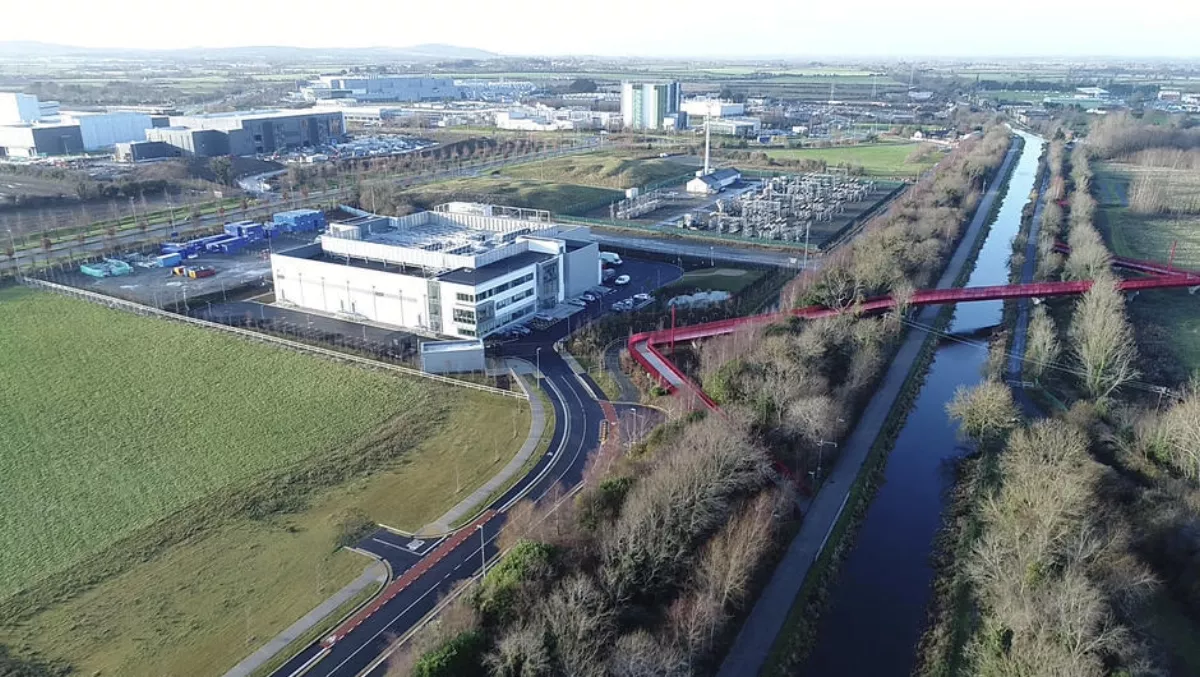 Case study: Interxion reveals the bones of its third Dublin data centre
FYI, this story is more than a year old
Interxion is currently operating 49 data centers in 13 cities across Europe – three of which are in Ireland.
The company opened its third data center in Dublin (aptly named DUB3) in December 2016, a 2,400 square metre single story facility, to meet sustained customer demand.
Interxion asserts DUB3 provides direct access to a connected community that allows clients to interconnect with other organisations, helping to cut costs, improve their service quality, and ultimately to create value.
"The Irish data center market is unique," says Interxion Ireland managing director Tanya Duncan.
"We are seen as a gateway country for large international companies who need a local presence for their European operations. As such, the local market is very large for the size of the country and the service providers are very knowledgeable in the way that they build and operate their data centers.
Customers of the DUB3 facility range from local Irish companies to larger international corporations and Cloud platform providers. Interxion Ireland operations manager Karl Mulhall says the data center can support a total IT power load of 5MW when fully populated.
Modern data centers are all about green and renewable energy, and DUB3 is no exception being located on a greenfield site and powered by 100 percent renewable energy in addition to energy-saving modular architecture.
Schneider Electric played a big part in contributing various components of physical infrastructure from its power, cooling, and software solutions portfolio, a partnership the two companies have maintained for some time.
At DUB3, Interxion have installed Schneider Electric modular UPS systems to provide continuous power to the IT racks. These consist of 1.6MW units arranged in a hexa-load design that was developed by Interxion's in-house engineering team.
When the ambient temperature outside makes free cooling unfeasible (like now), DUB3 uses adiabatic coolers in conjunction with external chillers to keep the critical infrastructure cool. The full Schneider Electric infrastructure consists of computer room air conditioners (CRACs), containment systems and Data Center Infrastructure Management (DCIM) software.
"Renewable energy is becoming more and more important to our customers. Energy is such a big part of the operating expense, we have to ensure we're always running as efficiently as possible, and therefore we have contracts in place with utility providers for energy from 100 percent renewable sources," says Duncan.
"As a company, Interxion also need to deploy the most energy efficient components in our data centers. Partnering with Schneider Electric enables us to ensure we're at the forefront of energy efficient technology, whether that's in our CRAC units, our UPS systems or our cooling solutions, everything that minimises power usage is of benefit to us all.
According to Interxion, the relentless advancement of technology can be illustrated in its three Dublin data centers, with each one possessing a lower Power Usage Effectiveness (PUE) figure than the last.
And then of course, there is security. The StruxureWare DCIM solution from Schneider Electric delivers customer reporting on the availability of power, climate control, and various other aspects of data center visibility, in addition to cybersecurity as DUB3 has to defend against cyberattacks and external threats.
"DCIM software these days is inherently complex. Over the last eight years we've worked closely with Schneider Electric to create a strong, secure and user-friendly system," concludes Mulhall.