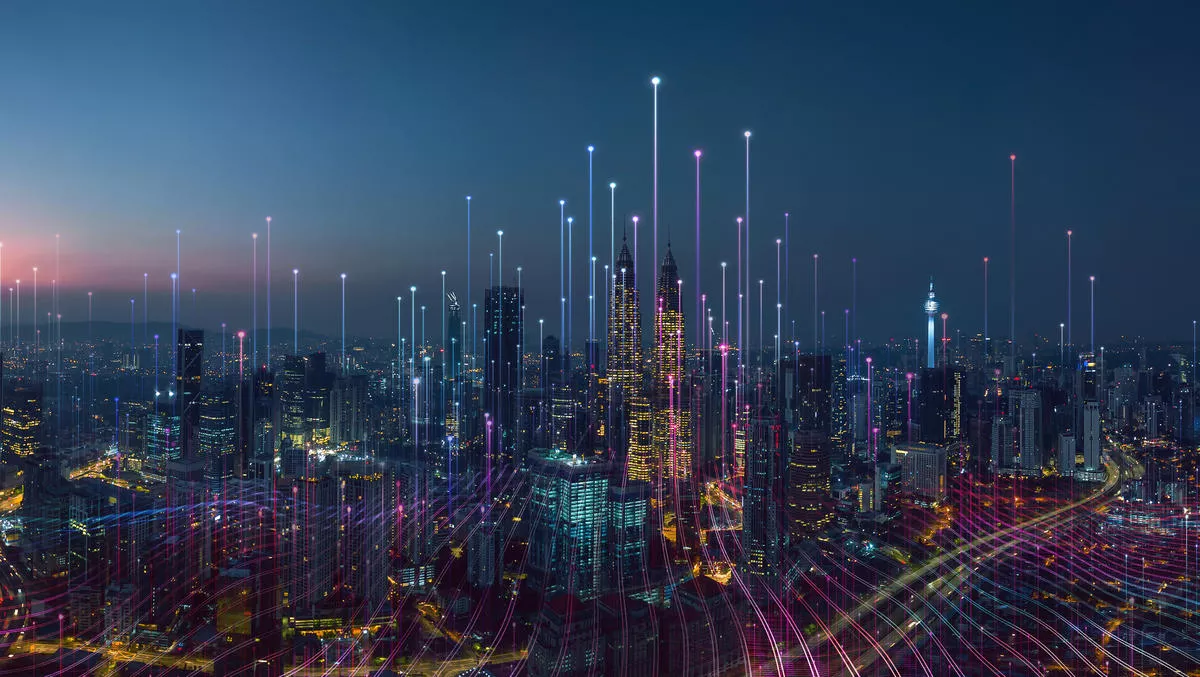 Cambium Networks' 'breakthrough' in 60 GHz fixed wireless broadband
FYI, this story is more than a year old
Cambium Networks has embraced 60 GHz millimetre wave technology, which will provide a major boost for wireless broadband in urban areas. The technology will open up the possibilities for multi-gigabit performance that was previously only possible through fibre networks.
The Cambium Networks 60 GHz cnWave solution leverages Qualcomm Technologies' 802.11ay compliant technology and Facebook Connectivity's Terragraph technology. These work together to provide 'fibre-like' internet speeds at a lower cost and faster time to market than last-mile wired networks, and they can also act as wireless backhaul to wi-fi or other access networks.
"Cambium's 60 GHz design architecture is built on the 802.11ay standard for higher capacity and better channel access and mesh support. Coupled with intelligent management software, the new Cambium solution enables a very low total cost of ownership that delivers connectivity at a fraction of the cost of trenching fibre," the company states.
"It is also an ideal complement to cable networks struggling to deliver the symmetrical performance now needed as 60 GHz cnWave delivers symmetrical multi-gigabit performance (up and down), an especially critical capability in today's work-from-home environment.
The end result is a solution that extends multi-gigabit throughput from wi-fi into wide area networks that connect businesses and residential spaces in urban environments.
This works in combination with Cambium's existing Wi-Fi 6 offerings, which help to support multi-gigabit urban deployments.
Cambium explains that the 60 GHz cnWave compact size means it is easily mounted on street furniture and is capable of operating in point-to-point, in point-to-multipoint or efficient mesh modes, for last-mile access to subscriber homes, enterprises, multi-dwelling buildings, CCTV networks, public Wi-Fi networks or potentially as backhaul for small cell 4G or 5G network traffic, making internet more accessible for everyone.
"One of our company's missions is to bridge the digital divide by providing high-performance broadband connectivity to underserved communities around the world," explains Cambium Networks president and CEO Atul Bhatnagar.
The offering also creates new possibilities for retrofitting infrastructure and removing barriers that have traditionally slowed down high-speed broadband rollouts.
Facebook Connectivity vice president Dan Rabinovitsj says that this is the next generation of ultra-high-speed wireless network deployments.
"Incorporating Terragraph into the cnWave 60 GHz wireless solution will enable Cambium Networks to rapidly deploy a reliable multi-gigabit solution and connect more people to fibre-like internet speeds in urban, suburban and rural environments," explains Rabinovitsj.
For more information on Cambium's new 60 GHz solution, register for the 60 GHz cnWave Solution Overview webinars.
Thursday, 17 September at 10:00am US Central Time (CDT) - Register here
on Friday, 18 September at 12:00pm Australian Eastern Standard Time (AEST) - Register here.
For information on future webinars, please visit https://www.cambiumnetworks.com/webinars/.