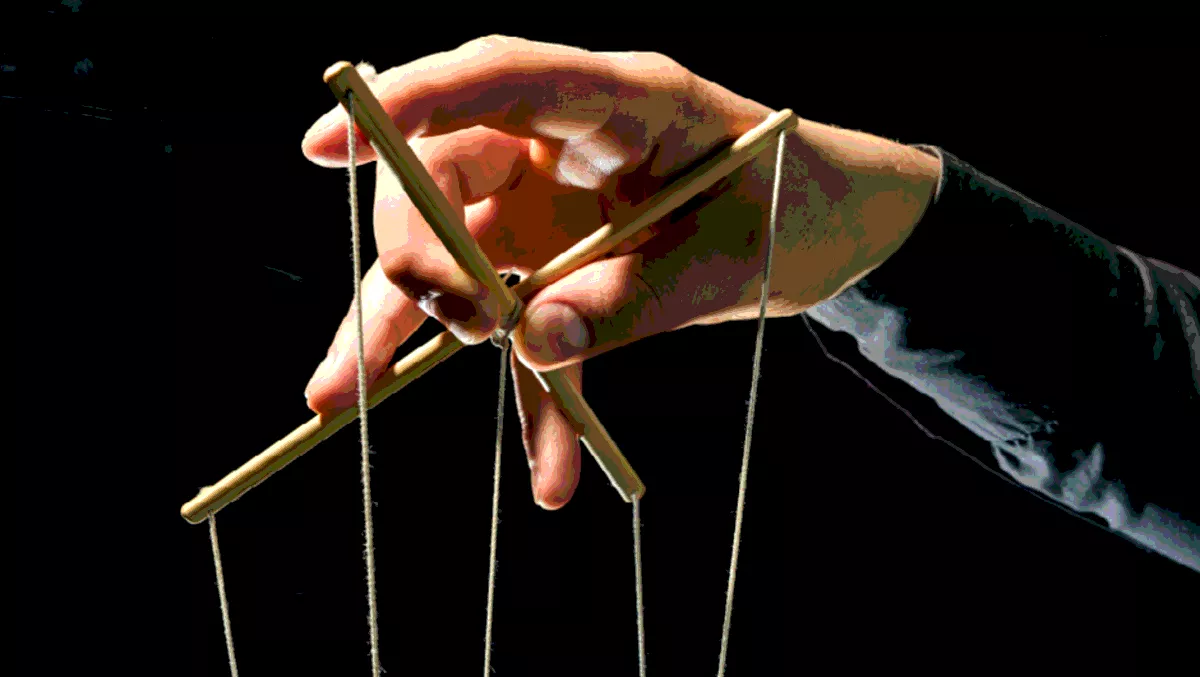 Bulk of US$250b cloud market claimed by just nine companies
Wed, 9th Jan 2019
FYI, this story is more than a year old
By Ashton Young, Editor
It's the big players that continue to thrive in the surging cloud market ecosystem.
New data from the Synergy Research Group pertaining to seven key cloud services and infrastructure market segments reveals that operator and vendor revenues in 2018 exceeded the US$250 billion milestone after skyrocketing 32 percent from 2017.
Of these segments, Infrastructure as a Service (IaaS) and Platform as a Service (PaaS) services achieved the highest growth rate with 50 percent. Hybrid cloud was nipping on its heels with 41 percent, while enterprise Software as a Service (SaaS) and public cloud infrastructure both came in with 30 percent, and hosted private cloud services at 29 percent.
It was back in 2016 when spending on cloud services first surpassed spending on hardware and software used to construct public and private clouds, and in 2017 and 2018 it quickly set about establishing a wide gap.
Last year the total spend on hardware and software used to build cloud infrastructure reached a milestone of its own with revenues transcending the $100 billion mark – these were split relatively 50/50 between public and private clouds.
Synergy Research Group chief analyst and research director John Dinsdale says while 2018 did see an encouraging jump in spend for cloud infrastructure, the spending in aggregate on cloud service markets continues to grow much more rapidly.
"Cloud started to go mainstream in the 2014-2016 period and we tagged 2017 as the year when cloud became the new normal," says Dinsdale.
"In 2018 cloud started to dominate IT spending in some areas, sucking up potential growth opportunities for non-cloud technologies and services.
And now for the vendors. Over the whole cloud ecosystem, Microsoft, AWS, Dell EMC, and IBM are currently the most consistent leaders across all the segments. They were closely followed by Salesforce, Cisco, HPE, Adobe, and VMware. Interestingly, these nine companies are responsible for well over half of all the cloud-related revenues.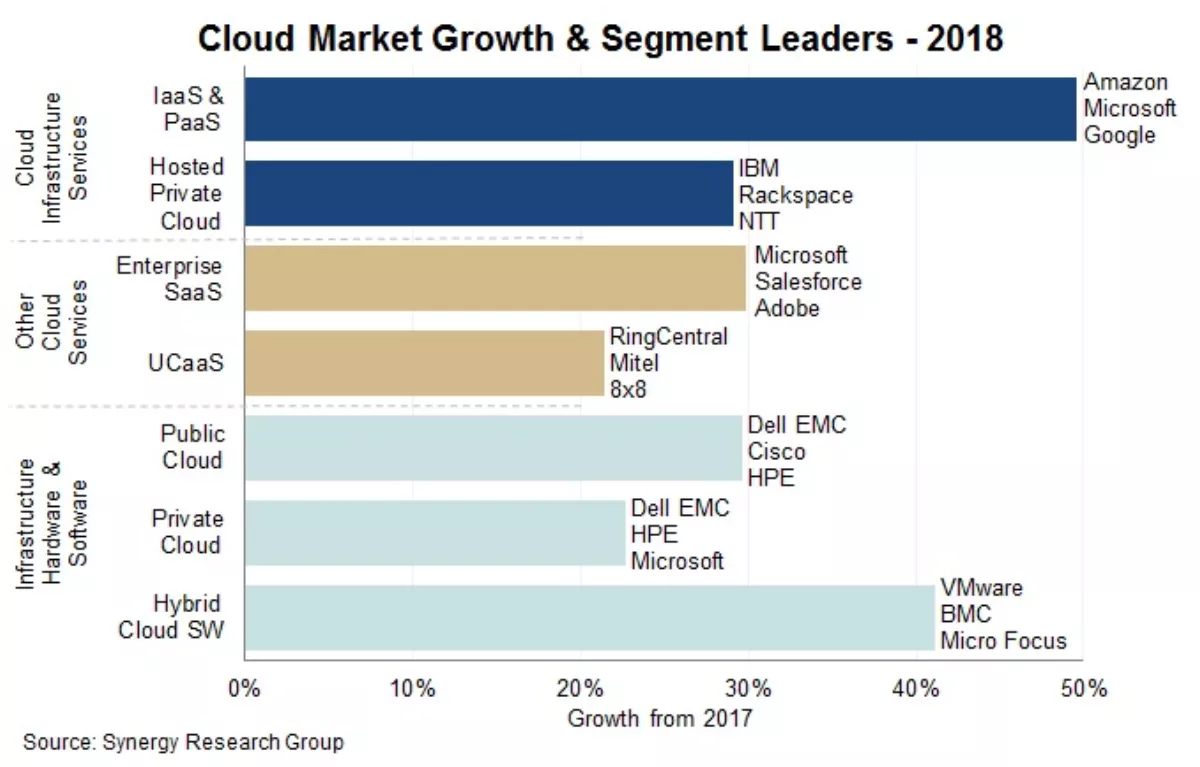 Infrastructure investments by the big cloud service providers equipped them to generate more than $150 billion from cloud infrastructure services (IaaS, PaaS, hosted private cloud services) and enterprise SaaS, as well as supporting internet services like search, email, mobile apps, gaming, and social networking.
"Cloud technologies are now generating massive revenues for both cloud service providers and technology vendors and our latest forecasts show that while market growth rates will inevitably erode due to the sheer scale of the numbers, the overall market will double in size in under four years," says Dinsdale.
While it is a tiny segment in comparison to the others, Dinsdale asserts hybrid cloud management is an extremely important cog in enabling enterprises to seamlessly combine public cloud services and internal IT assets.
Another segment causing waves is Unified Communications as a Service (UCaaS), which Dinsdale asserts is growing strongly and driving 'radical changes' in business communications.