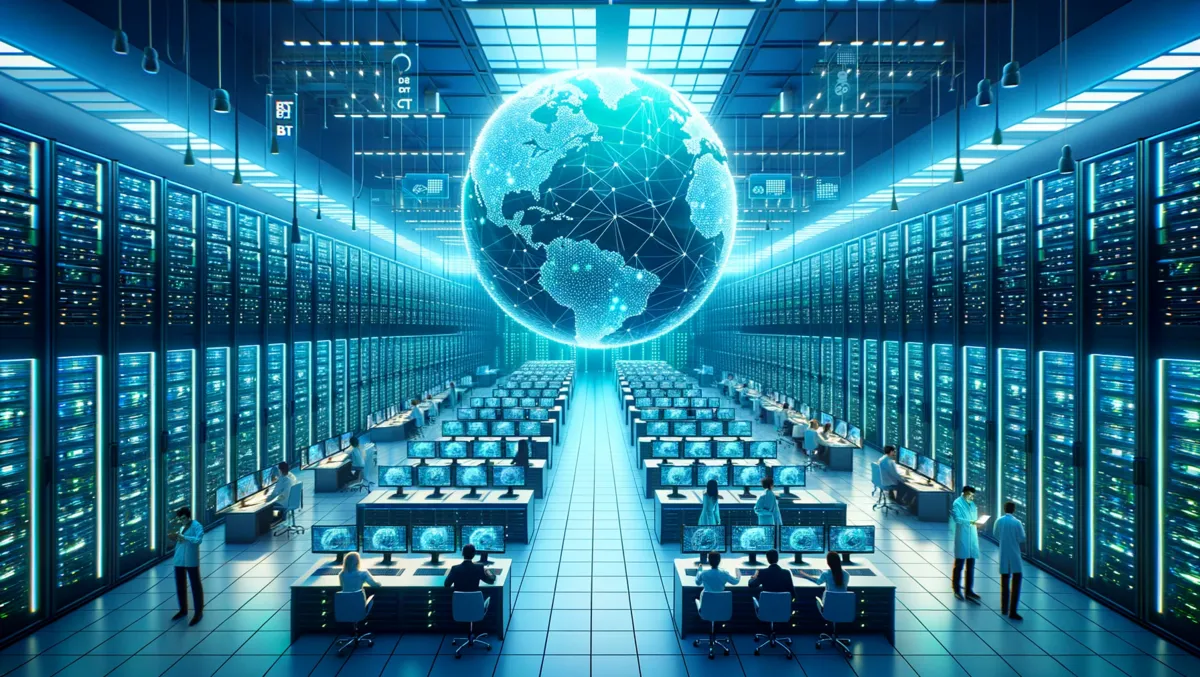 BT unveils Global Fabric, a groundbreaking network to boost digital innovation
BT, a multinational telecommunications giant, has unveiled a breakthrough international network, Global Fabric, designed to supercharge business innovation. This state-of-the-art network will furnish businesses with the ability to accelerate their digitisation efforts, particularly streamlining the incorporation of automation and Artificial Intelligence (AI).
Global Fabric is being touted as the next generational stride in technology, adopting a network-as-service (NaaS) technical and commercial model. Pioneered for flexibility, scalability, and resilience, this network aims to marry the power of both cloud and network capabilities to optimise application performance, user experience, and cost-effectiveness.
Clients can avail themselves of the best transmission method for their unique applications and workloads. This enhanced control allows customers to elevate the performance of their applications and comply with increasing regulatory requirements for data in transit, while efficiently managing costs.
In addition to its multifaceted operational advantages, BT's Global Fabric offers significant gains in sustainability and resilience. Once fully operational, the company foresees that the network will consume 79% less electricity than its existing global networks, thereby enabling clients to reduce their Scope 3 carbon emissions.
Jan Hein Bakkers, Senior Research Director at IDC observed, "Organisations realise that the network is a critical foundation for their digital-first and cloud-centric strategies. With the launch of Global Fabric, BT addresses their need to transform their networks."
Global Fabric's digital orchestration functionality and e-commerce-like interface will ease customers' acquisition of connectivity services. The network's cloud-centric construction and strategical placement of points of presence (PoPs) within the world's leading carrier-neutral facilities (CNF) will ensure incredible speeds, low latency, and minimal environmental impact.
Chris Sharp, Chief Technology Officer at Digital Realty found Global Fabric to be a "great example of how service providers should be innovating" by offering "enterprises new options for connecting to Digital Realty, the world's largest data centre platform."
Global Fabric is projected to offer the most direct coverage of hyperscaler clouds of any connectivity provider in the world, boasting approximately 50% more coverage than the nearest competitor. Embedding AI capabilities into its digital orchestration layer, the network will provide the most optimal end-to-end paths for applications and workloads as they move to and en route multiple clouds and end users.
Bas Burger, CEO, Business, BT, commented, "Global Fabric will future proof customers' connectivity by providing flexibility to ensure they're always connected so they can always be productive. They're facing a new wave of digital revolution with AI, IoT, and automation driving demand for simplicity and better multi-cloud connectivity."