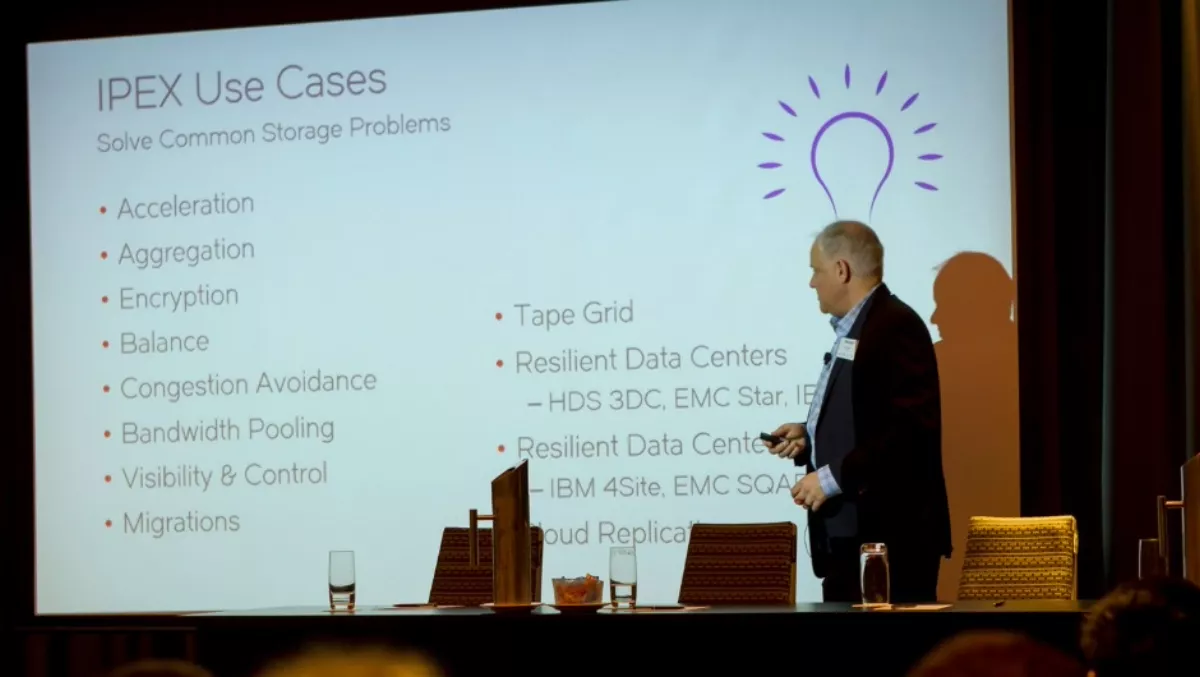 Brocade ups speed with 'next wave of storage innovation'
Brocade took to the road last week for its inaugural Storage Networking Roadshow ahead of the launch of its first Gen 6 Fibre Channel switch for storage networking.
The 'industry-first' Gen 6 fibre channel switches for storage networking are designed for breakthrough performance and scalability designed to support data growth and demanding workloads from mission-critical applications.
Brocade says the G620 delivers increased performance across 32 and 128Gbps links with up to 100 million IOPs. The one rack unit chassis offers from 24 to 64 ports, the highest port density in the industry according to Brocade.
"Gen 6 fibre channel is especially significant for new technology such as flash-based storage, which is accelerating the transformation of the data center," Brocade says.
"As organisations redesign their data centers with flash storage to optimise application performance, they require networks that deliver low-latency, high capacity bandwidth and reliability.
"Today, 70% to 80% of flash array storage systems are already deployed with fibre channel.
"Tomorrow, next-generation flash storage based on non-volatile memory express (NVMe) will seamlessly integrate with current and future Gen 6 fibre channel networks.
Eric Burgener, IDC storage practice research director, says performance, availability and scalability are paramount for flash storage architectures.
"Fibre channel has been the network of choice for enterprise deployments due to its low-latency and high-availability characteristics," Burgener says.
"Gen 6 fibre channel extends these benefits for the next wave of storage innovation.
Last week's roadshow saw Mark Detrick, Brocade global data center solutions architect, outlining the new offering and the use cases for the switches.
The company's global OEM partners, HPE, EMC, IBM and HDS also debated how their partnerships with Brocade would continue to support the infinite growth of storage capacity.
Shifts in traditional storage of data to cloud, enabling a cost effective option for enterprise, proved a hot topic for the audience of channel and enterprise members seeking to understand how to manage and store data more effectively in the future.