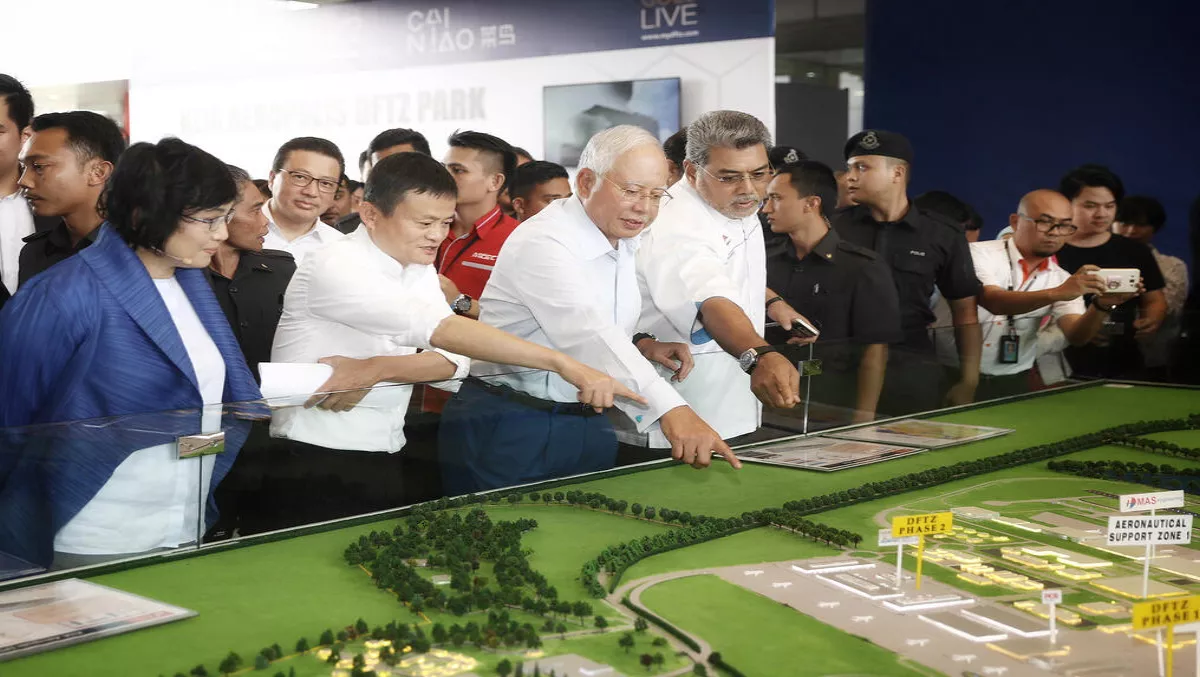 Alibaba's Jack Ma meets with Malaysia's Prime Minister to mark global trade milestone
Alibaba's chairman Jack Ma recently travelled to Malaysia to attend an event hosted by Malaysia's Prime Minster Dato' Sri Najib Tun Razak that celebrated the launch of the first electronic World Trade Platform hub outside of China.
Alibaba partnered with the Malaysian Digital Economy Corporation (MDEC) in March this year to jointly enable Malaysian small and medium-sized businesses to benefit from global trade.
The Electronic World Trade Platform, or eWTP, forms part of the Digital Free Trade Zone (DFTZ) spearheaded by MDEC.
The eWTP hub offers Malaysian SMEs the infrastructure for doing commerce and offers services including eCommerce, logistics, cloud computing, mobile payment and talent training.
Prime Minister Dato' Sri Najib Tun Razak comments, "With the launch today and our early participation with eWTP, Malaysia is progressing its economic transformation vision and taking a step towards becoming the leading sourcing and fulfilment hub in Asia.
"Collaborating with Alibaba to develop the infrastructure freely available to small and medium-sized enterprises (SMEs) in the DFTZ, we have fundamentally improved the competitiveness of Malaysian firms on the global stage which will boost exports and bring wide reaching economic benefits to society.
The vision for eWTP is to lower trade barriers and provide more equitable access to markets for SMEs around the world, with private sector and governments working together.
The eWTP initiative was accepted as a major policy recommendation of the Business 20 (B20) and officially included in the 2016 G20 Leaders' Communique.
Moreover, the various initiatives under eWTP include the launch of a Malaysia Pavilion on Alibaba.com which will help to promote Malaysian products to global buyers.
As part of its initiative to support the cloud computing needs of Malaysian SMEs, Alibaba Cloud recently opened a local data center in Malaysia, the first local public cloud platform in the country.
Jack Ma adds, "I'm truly amazed by the resolve and commitment of the Malaysian government to remove all the barriers in just under a year to make this day possible.
"Today we are witnessing a historic moment in Asia where one country has begun to use technology to enable its SMEs and young people to become more competitive on the world stage.
"As the eWTP hub in DFTZ commences operation, they will have the opportunity to global buy, global sell, global pay, global delivery and global travel."
Ma concludes, "This is an opportunity for not just the small businesses and young people in Malaysia but across Asia.