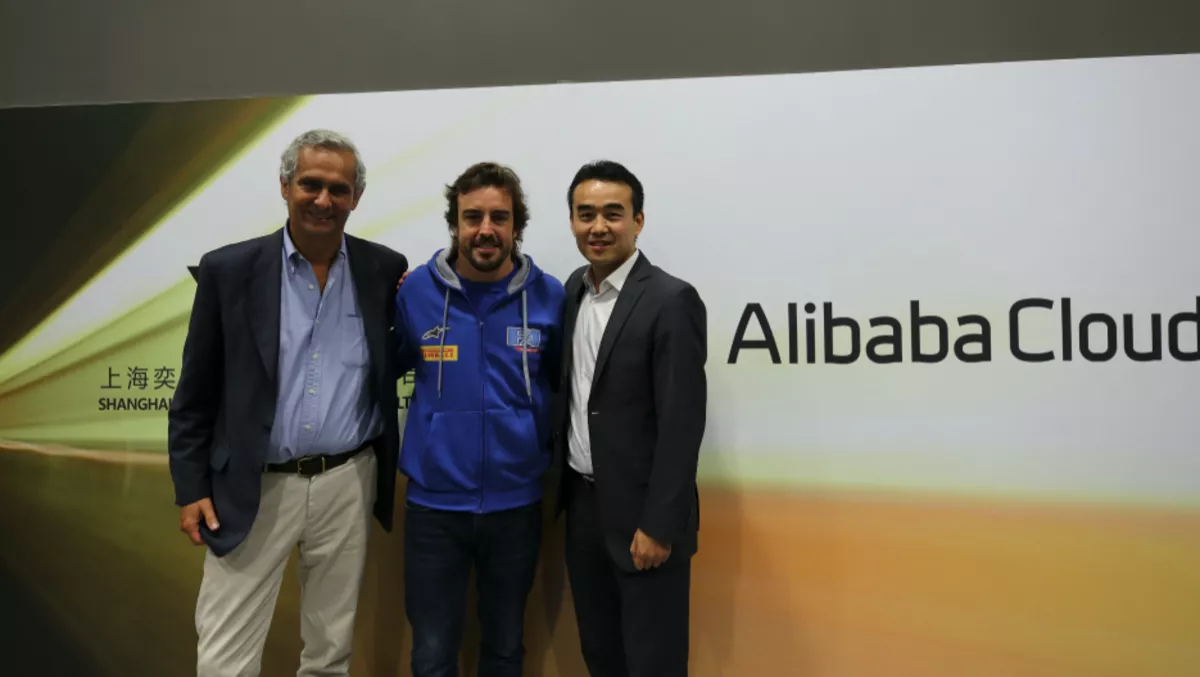 Alibaba Cloud to team up with two-time F1 champion
From left to right: Alibaba Group southern Europe managing director Rodrigo Cipriani Foresio, two-time F1 champion Fernando Alonso, and Alibaba Cloud Europe managing director Yeming Wang.
Alibaba Cloud has announced a partnership with former Formula One (F1) champion Fernando Alonso.
The cloud giant struck the partnership through Alonso's official global karting partner Yi Qian Communications in China, where Alibaba Cloud will be tasked with digitizing Alonso's karting business and promoting it to the world.
Held in Spain, the signing ceremony was attended by Alibaba Cloud Europe general manager Yeming Wang, Fernando Alonso, and Yi Qian Communications managing director Max Chen.
Through this partnership, Alibaba Cloud will use its technology to transform existing karting training and venues currently operated by Fernando Alonso's partner in China.
"The sports industry has been increasingly applying cloud technologies in many ways, across areas such as wearable devices, training, tactical decision making, game operation as well as venue management," says Wang.
"Alibaba Cloud strongly believes in the potential of technology to empower sports, which is why we are excited to work with Mr. Alonso, who has inspired a lot of people in China to participate in karting. By leveraging our strong cloud, AI and IoT capabilities, karting lovers and operators in China will benefit from more effective training programs and smarter facilities, which will also play a part in helping to grow the sport in China.
Alibaba Cloud will be applying smart manufacturing capabilities to the company's kart assembly plants in China, including cloud computing, big data, artificial intelligence, and Internet of Things.
All data produced on the racetrack will be shot straight to the data center via cloud computing and turned into insights in real time. Alibaba Cloud says this will be huge for managers, coaches, and drivers as they will be able to gather deeper knowledge about their performance instantaneously and design training programs to accommodate for the unique requirements of each individual.
In addition, Alibaba Cloud and Fernando Alonso's China partner will co-organize a Tianchi Big Data Competition to bring together global data experts to collaborate and compete in developing solutions for real world problems.
"As a professional and a passionate lover of the sport, I wanted to promote karting to more people in China and around the world. I am fascinated by how technology can transform the sports industry and eager to bring the best technology to karting," says Alonso.
"By working together with Alibaba Cloud and Yi Qian Communications, we will be able to provide better training programs, manage our facilities more efficiently, so as to attract more participants to the exciting sport.