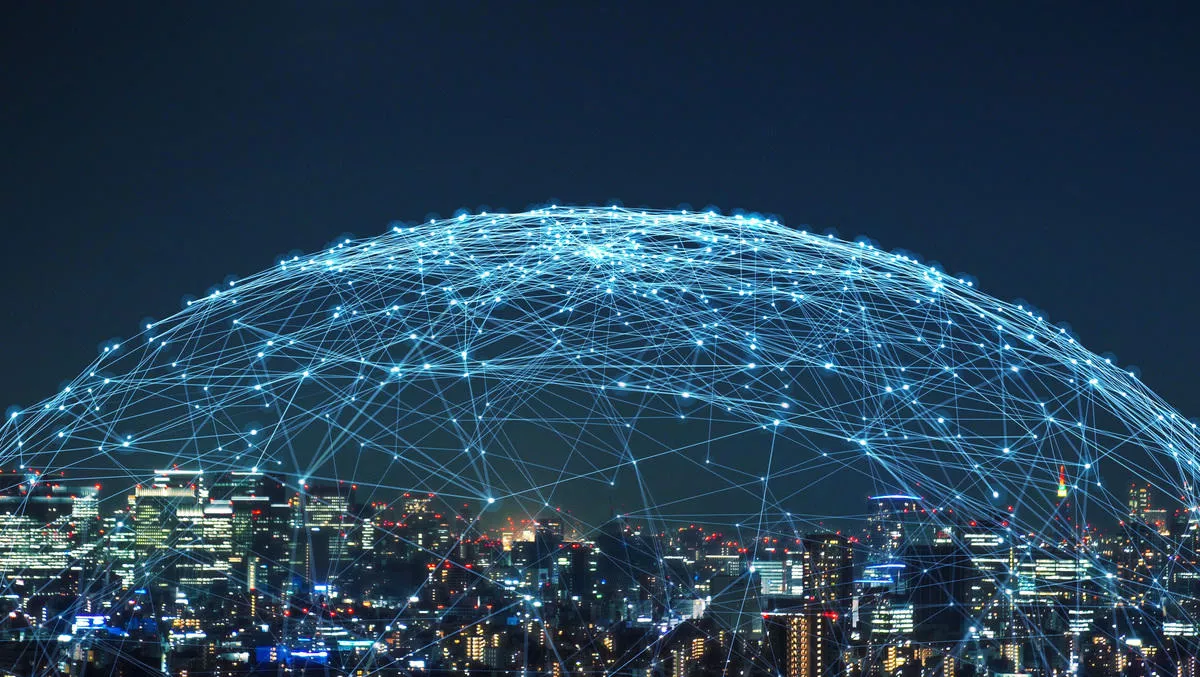 Achieving energy efficiency in a 5G world
FYI, this story is more than a year old
As telecom providers continue to split away from their traditional revenue models, handing the fixed-line aspect over to the NBN, their move to becoming mobile network operators will be more critically judged on energy efficiency and carbon emissions 5G set to play a significant role.
The journey to 5G
The telecommunications industry has experienced an abundance of change in the last thirty years. In 1990, we entered the Information Age, where computing technology offered access to content that connected individuals.
Now, there are more devices connected to the Internet than people on Earth, and 2020 saw the industry enter the Coordination Age. Our challenge now is resource availability and efficiency as we connect more than just people – we're automating the world around us.
5G is being built to fit these challenges, promising massive improvements such as servicing up to one million devices per square kilometre and offering advanced energy management capabilities that will be critical to solving rising energy and sustainability challenges.
While there is a consensus that 5G will be the most transformative communications technology in a generation, there are practical challenges that telcos need to mitigate to enable a universe of new services, sustainably and efficiently.
When making the switch
Currently, mobile networks use, on average, anywhere between 15 to 20% of their overall power consumption in actual data traffic, with the rest being wasted to keep components in a ready-to-operate state. Turning on 5G offers greater 'energy elasticity', meaning it can be turned down during off-peak periods.
Modelled on today's energy usage trends and relying on the off-peak sleep modes, estimates suggest 5G networks can be up to 90% more efficient per traffic unit than their 4G predecessors.
But as more and more (IoT) sensors and devices come online, we must consider how traditional off-peak periods may not even exist in the future. For instance, sensors that monitor a critical gas pipeline will transmit data twenty-four-seven.
The rapid increase of 'always on' technology will challenge some of 5G's efficiency benefits, particularly when it already requires far more energy due to increased network density, heavy reliance on IT systems and infrastructure, and increased network use and accelerated traffic growth.
In fact, the growth in traffic will cause a 'ripple effect' on core networks and subsea cable capacity, and we're already seeing major players invest in increasing backhaul and dark fibre capacity – particularly as the focus shifts from 'connecting people to information' towards 'connecting everything to everyone'.
Global 5G traffic will overtake 3G/4G networks as soon as 2025. This makes sustainability an urgent priority for operators, especially those who've committed to carbon neutrality by 2050 on current network electrical use.
5G for sustainability
After being pushed off the global agenda due to COVID-19, climate change and sustainability are returning to be the dominant conversations of 2021. While curbing energy use and emissions will take a more holistic, societal approach, technology can enable better practices, and 5G can play an essential role.
Although airlines and energy companies have far greater carbon emissions, the telecom industry is not far behind, accounting for an estimated 250 MTCO2 globally – 0.8% of Earth's emissions per year.
To combat, operators can first and foremost apply energy audits and leverage energy optimisation software that helps identify thermal and power inefficiencies, taking corrective actions across the network as a result.
But ultimately, operators must lead by example and telcos making more meaningful energy and cost reductions are doing so by evaluating the entire network ecosystem. Across people, objectives, infrastructure and partners, a high degree of collaboration will be required across the operator network to ensure buildings and deployments are optimised and every aspect of IT and energy efficiency is pursued to reduce carbon emissions.
In terms of influencing behaviours, the healthcare sector is set to make significant improvements across its operations. 5G could help the industry promote improved access to healthcare services for up to one billion patients by 2030 while simultaneously reducing emissions through higher asset utilisation, reduced patient and clinician travel, and higher staff productivity.
The next decade is critical to curbing energy use and carbon emissions. With 5G is in its infancy, deploying the technology in a way that protects the environment and promotes long-term sustainability will be crucial.