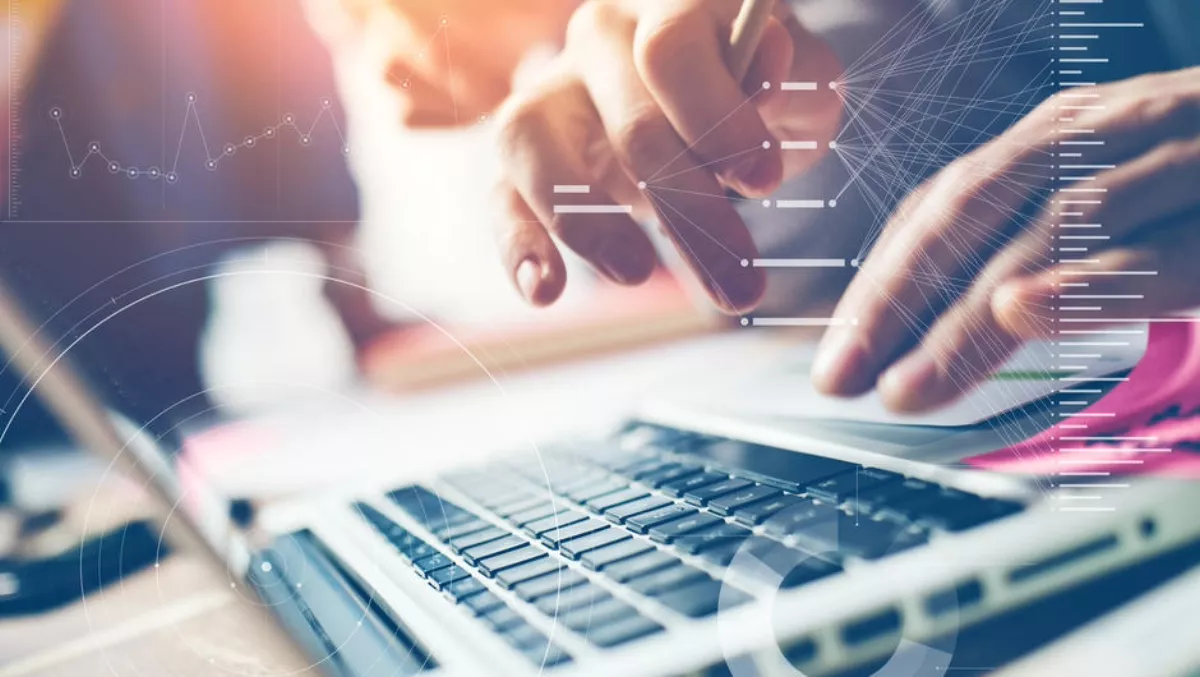 Accelerating global interconnection with the acquisition of Metronode
Fri, 19th Jan 2018
FYI, this story is more than a year old
By Julia Gabel, News Editor
Australia's robust economy has been the envy of many, enjoying 26 years of uninterrupted economic expansion, and the highest GDP growth rate among developed countries.
Digital innovations are also having a huge impact on the country and are forecast to contribute between US$107–US$191 billion to its GDP by 2025.
The acceleration of the Australian digital economy is also mirrored in the findings of the Global Interconnection Index, which predicts that Sydney will see Interconnection Bandwidth grow by 44% compound annual growth rate (CAGR) through 2020.
This aligns with what we often hear from our customers, 'Interconnection matters!'.
This is why, over the years, we have relentlessly grown our interconnection platform by building new data centers and expanding our existing facilities, as well as through acquisitions of the likes of Verizon, Itconic and Zenium-Istanbul.
Just last December, we announced our most recent acquisition of Metronode, one of Australia's top data center providers, in a move that supports the continued expansion of our business and brings exciting opportunities for our customers to securely deploy, directly connect and effectively scale their digital infrastructure.
Continued expansion to help customers deploy closer to the edge
This US$792 million acquisition of Metronode will see us expand our reach in the country, which has been called for by a number of our customers from across the world, and enable them to deploy infrastructure, applications and services closer to their Australian customers.
It also brings our multiple ecosystems – including cloud, financial services and networks – closer to customers in new locations, enabling them to take advantage of our global Platform EquinixTM footprint.
The acquisition also helps us to further strengthen our leadership position in the region. According to Synergy Research Group, the combined market share of Equinix and Metronode in Australia as of Q3 2017, was 18%, which surpassed all other individual market players in terms of colocation revenues.
The move will also add 10 data centers to our portfolio, giving us a presence in new locations - Perth, Canberra, Adelaide and Brisbane - and enhancing our position in both Sydney and Melbourne at the same time.
This will bring our total International Business ExchangeTM (IBX) data center footprint in Australia to 15 data centers, enabling our customers to deploy even closer to the edge.
Furthermore, it adds more than 80,000 square meters of land, 90% of which is owned, to our portfolio, including assets that we can build out over time to provide capacity and capture future opportunities.
Upon completion, the acquisition will bring our total Asia-Pacific coverage to 40 data centers, and extend our global footprint to 200 data centers in 52 markets.
Why Metronode?
You may wonder why we decided to acquire Metronode to expand in Australia. The reasons are numerous and include:
Delivering a nationwide footprint in Australia - The combination of Metronode's nationwide data center footprint and established customer base, plus the ability to deploy, connect and scale digital infrastructure on Platform Equinix, make us a perfect match.
Second campuses in Sydney and Melbourne – The acquisition will complement our growth strategy in Australia by adding two data centers in Melbourne and three in Sydney (including one in Illawarra). These clustered campuses will ensure that our customers can scale across environments within the same metro. They are hyperscale ready, meaning we can support the needs of the high-growth global cloud service providers that are powering Australia's burgeoning cloud market.
Four new metros – It also brings us to new locations, adding two data centers in Perth and one in each of Canberra, Adelaide and Brisbane. This enables us to scale alongside customer expectations to expand our footprint across Australia and further strengthen our position in the region. It also gives us access to the mission-critical Internet and communications infrastructure that Metronode houses for some of the country's largest corporations, government, telecoms and IT providers.
Subsea cable access – The addition of Metronode's Perth facility, which will house the landing station for the new Vocus Australia Singapore Cable, will add to our submarine cable access in Australia. When combined with our existing submarine cable deployments in Sydney, this will make Equinix the leading provider of access to intercontinental connectivity in the country.
Government relationships – According to the Global Interconnection Index, the Interconnection Bandwidth of the Government - Education sector in Asia-Pacific is expected to see a CAGR of 69% through 2020. The enhanced national footprint of Equinix in Australia creates an opportunity for us to expand on Metronode's relationships with government agencies across the Australian market.
Reach everywhere, Interconnect everyone, Integrate everything
This acquisition will definitely accelerate our ability to keep pace with the rapidly advancing global digital economy.
For existing Equinix customers, this will mean access to new locations and opportunities in Australia, along with greater access to international connectivity. For Metronode customers, this will mean unlimited business possibilities via access to the largest interconnection platform in the world.
At Equinix, we are continually focused on expansion to keep up with the rising demand for interconnection.
This acquisition will build on several expansions throughout the region in the past two years, which include the launch of our fifth data center in Hong Kong, the expansions of our data centers in Melbourne, Osaka, Singapore, Sydney and Tokyo and the acquisition of Japanese data center company Bit-isle.
On a global scale, we expanded our footprint in markets such as Dallas, Dubai, New York, Paris, London, etc., and brought new data centers to Ashburn, Amsterdam, Frankfurt, San Jose, etc. last year.
We also completed the acquisition of 29 data centers in the US from Verizon and expanded in EMEA via the acquisition of Itconic and Zenium-Istanbul.
Our customers said they wanted us to be in more locations with a wider footprint.
Our most recent acquisition of Metronode represents our determination to meet the needs of our customers, bringing us a footprint in six top-tier Australian cities.
Article by Samuel Lee, Equinix Blog Network