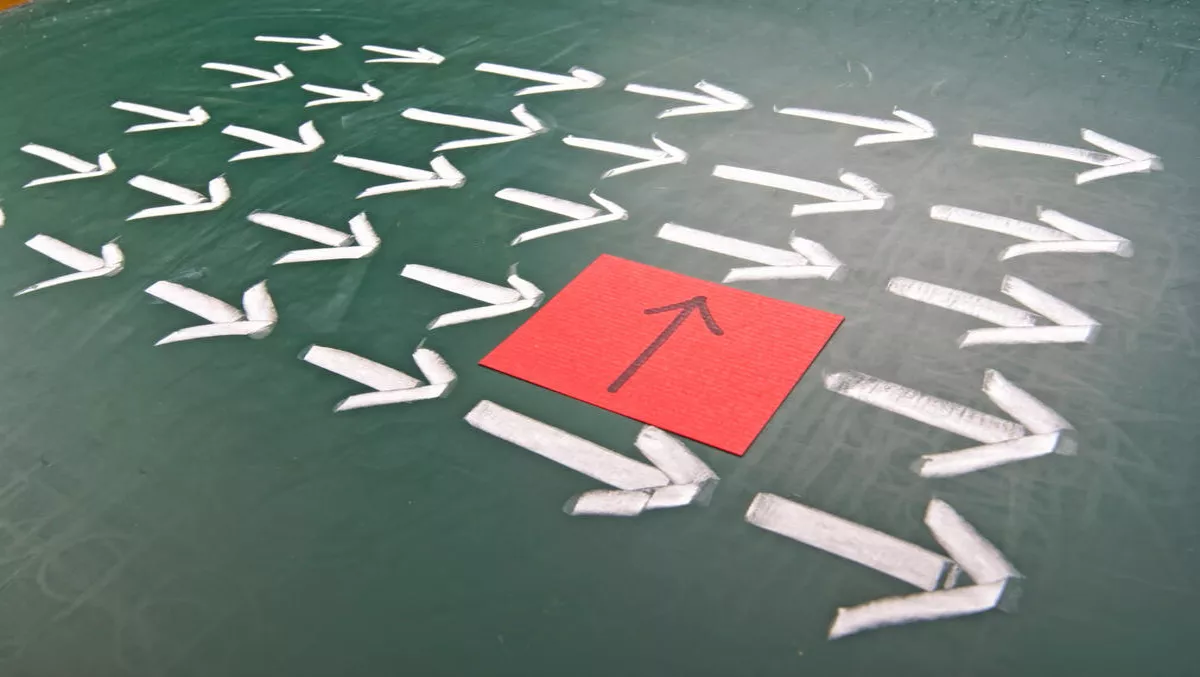 About digital transformation and building a wider moat
The digitization of the global economy is hugely disruptive for businesses, but it also comes with big opportunities for any company that knows how to seize them, and Equinix is built to help them do that.
That message shaped and energized the agenda during the Equinix Analyst Day gathering, which drew more than 300 investors, financial and industry analysts. The event at The TimesCenter in New York featured several speaking and Q-A sessions with the Equinix executive team, who offered a deep look inside Equinix's business, strategy and future road map. The theme was "Enabling Digital Transformation," and speakers again and again focused on how the assets that have carried Equinix to market leadership over the last 17 years can also help customers transform and grow.
To illustrate this point, the executives used an analogy of a triple-ringed "moat" made up of the key assets which separate Equinix from its competitors: 1) an unmatched global data center and interconnection platform; 2) thriving, deeply interconnected ecosystems; 3) service excellence.
Equinix has spent years building these advantages, which enable the high level of interconnection that every enterprise now needs to compete, Chief Executive Officer Steve Smith told the audience.
"We live in a mobile/cloud world today and interconnection may be more important now than it ever has been in our history," Smith said.
Rising expectations
A key driver for change is a universal expectation among end users for superior connectivity, anytime, anywhere, on any device. Speakers noted that can't happen with traditional IT architectures that are centralized in a corporate data center, rather than distributed out at the edges of the corporate network, close to users, applications and data.
But we can take customers out to that edge with our expansive footprint (145 data centers globally), vibrant ecosystems (e.g., 1,400 networks), and the operational excellence to support connectivity anywhere (>99.9999% global uptime).
Smith noted those strengths simply can't be quickly replicated by competitors. And he added we're looking to press those advantages – or widen the moat– as technologies like the Internet of Things and big data analytics push the need for interconnection to new levels.
Some other highlights from the sessions:
Cloud and the Internet of Things: Cloud's scalability and flexibility make it the essential ingredient in any kind of edge architecture, and Chief Technology Officer Ihab Tarazi said the "cloud phenomenon" is just beginning. But he added that the Internet of Things could be just as huge. He said the proliferation of ubiquitous connected sensors sending out data that needs to be collected and processed in real-time is re-defining edge architectures, and Equinix is deeply engaged in it.
Enterprise on the Edge: An IT architecture that moves compute and processing capabilities to the edge of the network has been used by service providers for some time. But Chief Information Officer Brian Lillie noted, "This is an epiphany for enterprise CIOs: 'You don't have to be Facebook, to build this kind of architecture.' It's sort of a beautiful thing.
Better data centers: Jack Wright, Ford Motor Co.'s manager of global network planning, said the interconnection Equinix enables is critical as they work to develop connected cars that function anywhere. But he added he didn't want to undersell Equinix's operational quality. "The operating practices that Equinix has for the data centers are superb," Wright said.
Ecosystem Advantage: Successful digital ecosystems see their capabilities and appeal grow stronger with every new member they attract, but finding the right members doesn't happen by accident. Equinix Americas president Karl Strohmeyer said Equinix has been extremely disciplined about the customers they bring in.
"We're going after those companies who are magnetic, or who are going to be drawn to those businesses who are," he said.
Article by Phil Schwarzmann, editor-in-chief of Interconnections at Equinix