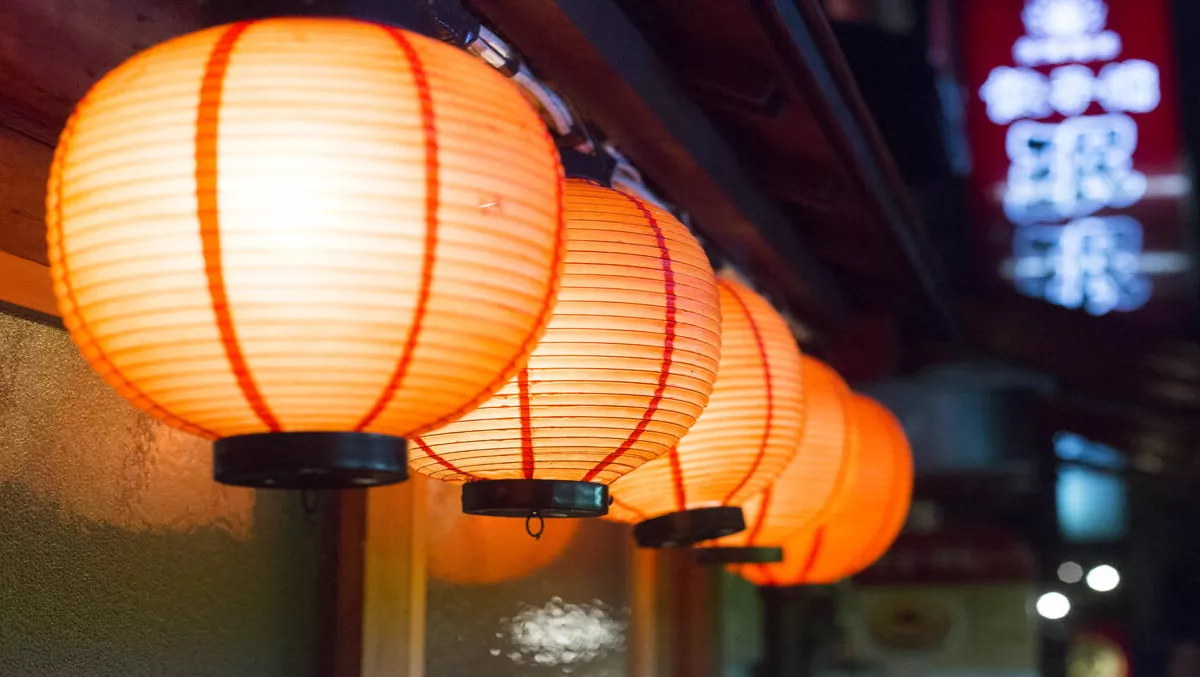 5 reasons why Japan is a global data center powerhouse
FYI, this story is more than a year old
Cloudscene has singled out Japan as a global data center powerhouse, citing the region's telecommunication networks, and robotics and machinery markets, among other factors, as key industry drivers.
Cloudscene is the largest cloud directory of colocation data centers in the world and regularly releases insight into different key data center markets around the world.
The directory's research has been collated into five key reasons why Japan is a global data center powerhouse we all need to watch:
1. Strong technology talent and market
Cloudscene highlights Japan's strong technology market in general as one of the key fuelers behind its position in the global data center market. Key features of Japan's tech market include:
A high internet literacy rate of 93%
It's ranking as the second most innovative country on the Bloomberg Innovation Index
Home to advanced telco networks which include 63 million fixed-line telephone subscriptions and 158 million mobile subscriptions.
Well known electronics industry alongside leading technology, robotics, machinery, scientific research and medical research fields.
Home to many multinational conglomerates such as Panasonic, Nissan, Canon, Toshiba, Mazda, Mitsubishi, Fuji, and Sony.
2. Unique data center standards
Japan's data center market has its own unique practices.
For example, Japan follows its own availability standards developed by the Japan Data Center Council, rather than internationally recognized standards from organizations such as the Uptime Institute and Telecommunications Industry Association (TIA).
Japanese regulators also enforce strict building codes to mitigate the constant risk of earthquake.
3. Largest market in Asia Pacific
Japan is the largest data center market in Asia Pacific.
Throughout the country, there are 147 data centers, 183 service providers and four network fabrics.
4. Strong colocation market
According to Cloudscene, Japan's primary colocation markets are Tokyo, Osaka and Nagoya. Additionally, based on a combined data center density and connectivity score, Tokyo earned the #17 spot in Cloudscene's Fast 50 Markets to Colocate in 2018.
The most connected colocation data centers in Japan are predominately operated by Equinix, declares Cloudscene. Equinix occupies the top five spots within Cloudscene's top ten ranking for this market:
Tokyo TY2 – Equinix
Tokyo TY1 – Equinix
Tokyo TY3 – Equinix – Tokyo
Tokyo TY4 – Equinix – Tokyo
Osaka 0S1 – Equinix – Osaka
Tokyo No.6 Data Center – NTT Communications
Tokyo Chuo – @Tokyo
Osaka 2 Data Center – NTT Communications
Osaka 3 Data Center – NTT Communications
Tokyo MCDR Mitaka – Digital Realty
5. Home to facilities of major data center and cloud giants
Beyond Equinix, Digital Realty opened its first data center in Osaka last year.
This facility includes 93,000 square feet of floor space and 7.6 MW of IT capacity. Cloudscene reports that the data center was fully leased prior to opening, reflecting strong demand in the local market.
Digital Realty Asia Pacific managing director Edward Ligase says, "The development of our Osaka connected campus will enable us to further expand our world-class data center platform and support our customers' rapidly growing demand here and around the world.
Moreover, in 2016, Google launched its first Japanese cloud region in Tokyo and second in Asia Pacific.
Each Google cloud region incorporates at least two data centers, and the company now has 15 cloud regions and 44 facilities across the world.
Cloudscene reports that Google generated $4 billion in cloud revenue in 2017, and is planning to build additional data centers in Japan, with plans to launch another Cloud Platform region in Osaka in 2019.
Google's Osaka infrastructure will include three data centers, creating the Internet giant's second cloud region in Japan and the seventh in Asia Pacific (with Hong Kong to open shortly as number six).
Google Cloud Japan managing director, Shinichi Abe says Osaka is a large port city and a leading commercial center and will be the company's seventh region in Asia Pacific.
Osaka will join Google's future region in Hong Kong, and existing regions in Mumbai, Sydney, Singapore, Taiwan and Tokyo.
"Customers will benefit from lower latency for their cloud-based workloads and data. The region is also designed for high availability, launching with three zones to protect against service disruptions," adds Abe.
On top of Google and Digital Realty's new additions in Japan, Oracle is also planning to build and open a new data center in the country, which is a part of the company's plan to establish 12 new cloud regions across Asia, Europe and the Americas.
Meanwhile, Japanese IT firm NEC plans to spend US$186 million building two data centers in Kobe and Nagoya to support growing demand from US-based hyperscale cloud companies.
The new facilities are due to be completed by April next year.
And finally, Colt Technology Services launched its second Japanese data center in Inzai last October, as the company attempts to tap into the colocation market – an industry in which global revenues are predicted to reach $14 billion this year, Cloudscene reports.
The Inzai 2 facility includes 54,000 square feet of floor space across six floors and sits alongside the 43,000-square-foot Inzai 1, which was completed in 2011.
Colt CEO, Deter Spang, adds "As a carrier-neutral site, Inzai 2 will enhance our Core to Edge strategy, where we intend to connect our data centers together to provide our customers with flexible expansion solutions across our portfolio in the region.