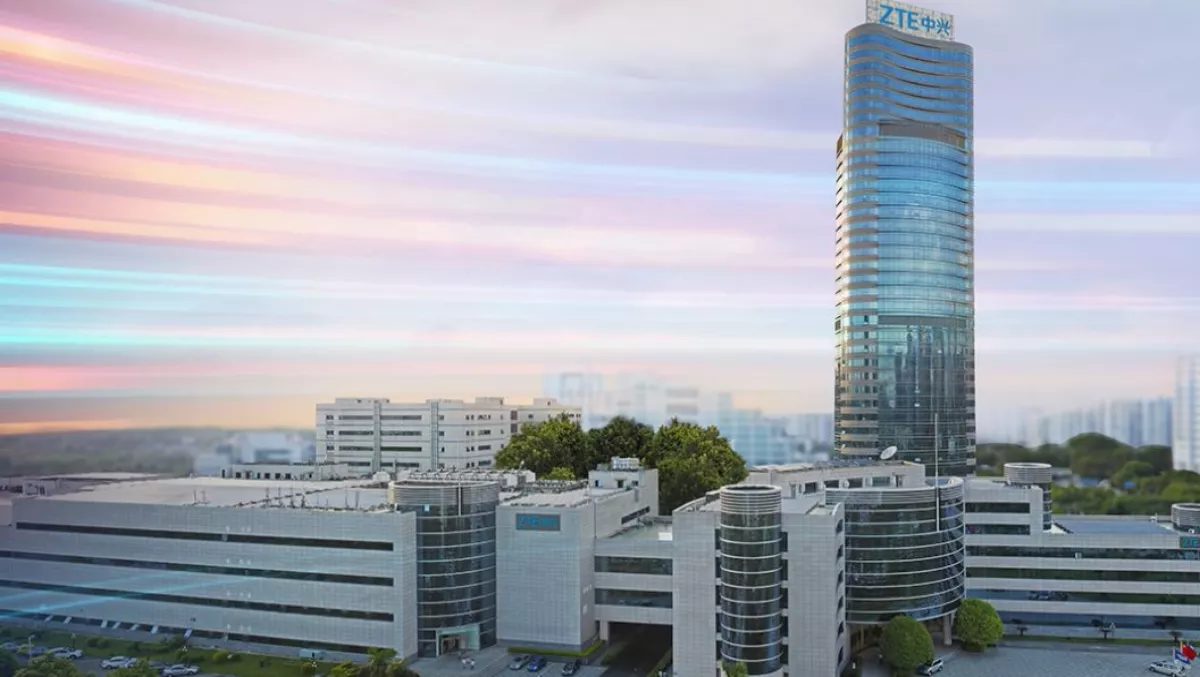 ZTE ban spells challenge and opportunity in the NZ mobile device market
FYI, this story is more than a year old
On Tuesday 17th April, the United States Commerce Department determined Chinese Telecommunications firm, ZTE, violated terms of a sanctions settlement.
As a result, ZTE has been banned from procuring American componentry, such as Qualcomm semiconductors, essential to the manufacturing of their phones. Unable to continue production, ZTE ran out of inventory.
Consequently, ZTE announced on Wednesday 9th May that they were to cease major operating activities and begin negotiations with the United States Government.
It remains unclear what the imposed sanctions on ZTE will mean for the New Zealand mobile devices market.
IDC New Zealand client devices analyst Alex Yuen says, "Since ZTE entered the market in 2009, manufacturing phones initially under the Spark and Vodafone brands the company has experienced strong growth, averaging 38% growth in shipments per year, and by the end of 2017, ZTE devices were available from all major Telco providers.
ZTE primarily focus on the lower price-band market.
All ZTE models currently in the market are below $300, with 70% of their shipments being priced between $50 and $100.
Over the past five years, ZTE has experienced solid growth, growing from 2.5% market share in 2014 to 9.4% in 2017.
As of 2018 Q1 (January to March), ZTE accounts for 8% of shipments within the New Zealand mobile devices market.
As these shipments are suspended, it presents an opportunity to other players in the mobile device market.
Over the past five quarters, Telco providers have been particularly successful at using low-end mobile devices to lure potential customers onto their network.
Yuen notes that "Vodafone, in particular, has been particularly successful in this space, driven by discounting their own-branded mobile devices in the below $100 space, a large portion of which is manufactured by ZTE.
Any limitations placed on ZTE will inevitably put some pressure on the low-end market for Telcos, as they will need to decide how best to alter their strategy in the mobile device space to continue driving the growth witnessed to date.
Depending on how the U.S. ban on ZTE plays out, Telcos may need to seek a new manufacturing partner.
According to Yuen "With any disruption, there is an opportunity and mobile device manufacturers will view the issues ZTE are facing as an opportunity to expand their market presence in New Zealand."
An 8% share in the New Zealand mobile device market may be there to be won.
Alcatel is one provider in prime position to take advantage.
They already manufacture low-cost Vodafone branded mobile devices for Vodafone and retail Alcatel-branded phones at Spark.
French-owned MobiWire may also well positioned to take on the extra demand from Telcos. It manufactures low priced feature phone models such as the Hakan and Sakari, with the Kosumi smartphone model recently released by 2degrees having comparable specs to its ZTE equivalent.
The U.S. ban is stated to be seven years.
However, U.S. President Donald Trump announced on Twitter on Monday 14th May, that he and President Xi Jinping of China are working together on getting ZTE back into business.
This latest development adds to the uncertainty and highlights the political element in this saga.
For now, everyone in the market must wait and see how these sanctions transpire, of course, with one eye on Donald Trump's twitter account.