Partner content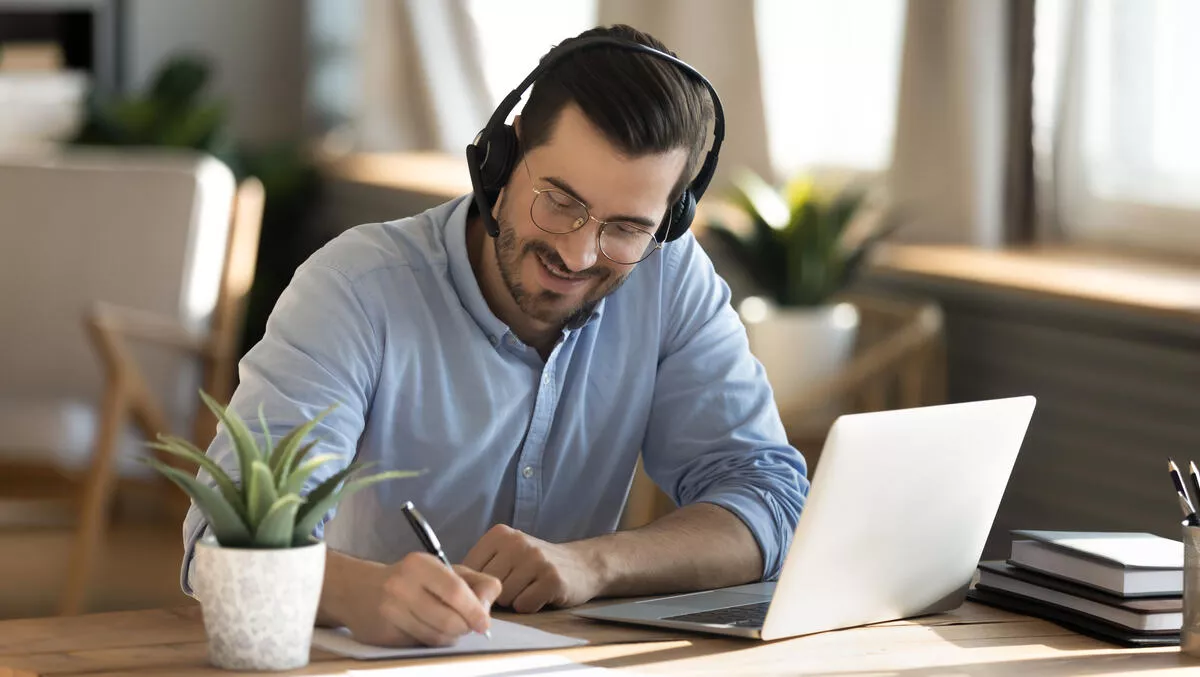 You're invited to the Nutanix 2021 Global .NEXT Digital Experience
Nutanix has revealed the lineup for this year's 2021 Global .NEXT Digital Experience, coming to audiences worldwide from 20-23 September.
This year's event promises to bring you top talent from across the technology industry who will talk about the latest best practices, trends and solutions for everything in the world of hybrid multicloud.
Whether you're interested in hybrid multicloud, hyperconverged infrastructure, app modernisation, security, storage, DevOps or almost any aspect of the cloud universe, this event promises something for everyone.
The virtual event will also run across three time zones in multiple languages, and registration is free.
What can you expect?
For starters, you will hear from speakers including the first female White House CIO and cybersecurity expert Theresa Payton, Girls Who Code founder Reshma Saujani, and VaynerMedia CEO, author, and entrepreneur Gary Vaynerchuk.
You'll also hear from Nutanix executives and experts, and you'll have the opportunity to participate in interactive networking sessions with live chat and Q-A, interactive video meet-ups, 1:1 meetings, education courses, certification opportunities, and expert sessions.
These sessions cover a huge range of topics including:
Hybrid multicloud
Automation, operations - DevOps
Business continuity - disaster recovery
End-user computing
Databases and business applications
Hyperconverged infrastructure
Security
Storage and data services
Day 1
Nutanix CEO Rajiv Ramaswami opens the event with his perspective on all things cloud and IT. He'll also talk about Nutanix's approach to hybrid multicloud, and how it is helping businesses to securely leverage cloud in their journey to continuous innovation.
You'll also hear from IT visionaries, business executives and thought leaders who will talk more about a range of cloud topics. And you'll hear from Nutanix customers about what they believe are the biggest cloud myths.

Day 2
The second day includes a packed agenda with a keynote from key Nutanix experts and industry experts, who will cover the latest innovations in hybrid multicloud. A showcase of the Nutanix Cloud Platform will explain why so many customers and partners find it so simple, and why Nutanix has a seven-year average NPS score of 90.
The closing keynote will feature an exclusive interview with Gary Varynerchuk. You can then kick back and relax with a glass of your favourite beverage with music and live entertainment from musicians Chromeo, as well as John Taylor from Duran Duran.
The Nutanix Partner Xchange
Nutanix partners can also drop into the Nutanix Partner Xchange, which will feature a keynote from Nutanix leaders, plus industry experts and thought leaders.
To top the event off, Nutanix will host the inaugural Partner Awards, followed by breakout sessions. The Partner Xchange will be held virtually on Tuesday, September 21 for those in Australia, Singapore, and India.
Register for the Nutanix .NEXT Digital Experience website here.
Diamond event sponsors include HPE, Intel, Lenovo and Microsoft. Platinum sponsors include AMD, Fujitsu, HYCU and Palo Alto Networks.