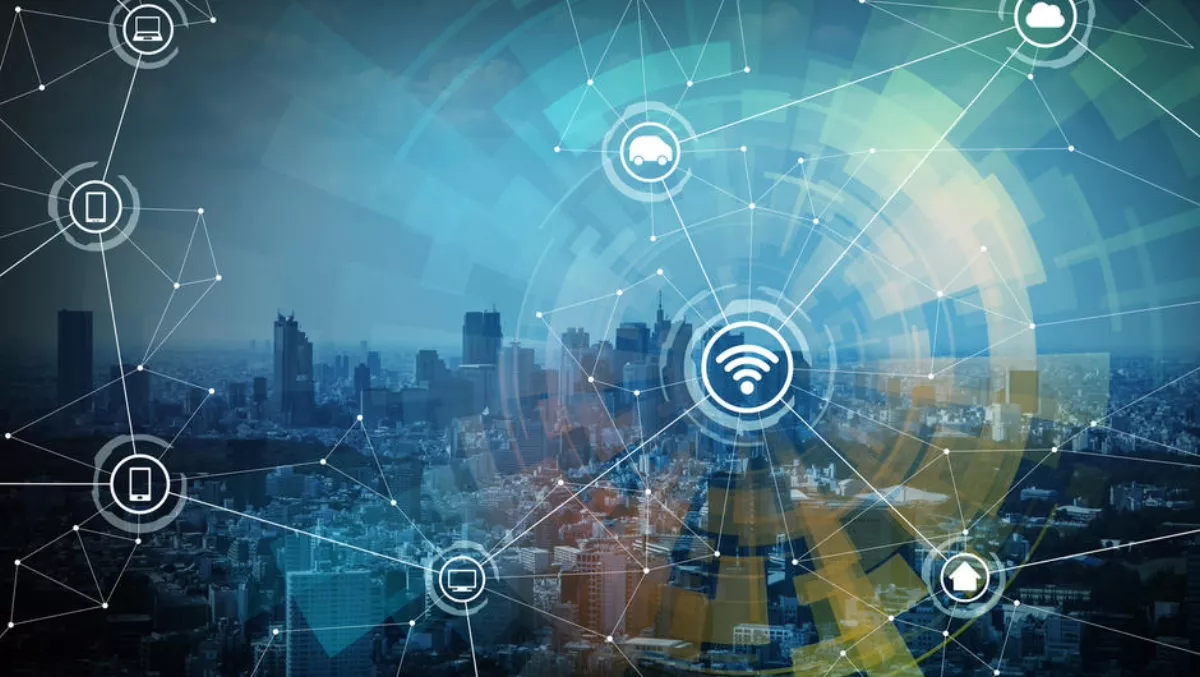 Will IIoT take us to the cloud or closer to the edge?
FYI, this story is more than a year old
The Internet of Things (IoT) has well and truly passed the hype cycle and is no longer simply a fad; in fact, it can now be considered a phenomenon officially here to stay.
This network of connected devices that allows for data exchange between a host of different sensors has changed the way we view connectivity.
This is very apparent in the industrial automation sector, where industrial IoT (IIoT) has really taken shape, not only optimizing productivity and efficiency but also allowing for greater visibility and control in a way never thought possible.
The biggest difference between IoT and IIoT is that while IoT impacts our daily lives by providing a greater level of convenience and security, IIoT leaves more at stake for industries running critical operations.
When unplanned downtime can create high-risk situations or costly disasters, it is imperative for companies to implement the right network architecture for any IIoT roll out.
When it comes to the manufacturing sector, IIoT is significantly transforming the landscape. In Asia, where manufacturing constitutes a significant percentage of national GDP, IIoT is fast becoming the most talked about topic.
For example, China recently launched its national Made in China 2025 initiative that focuses on 10 key improvement areas, one of which, is to increase manufacturing capabilities using industrial automation, control tools, and robotics.
The emergence and strong focus on IIoT has raised a number of critical questions for people working in the manufacturing sector to answer including; are cloud data centers sufficiently equipped to deal with the volume and speed of the data generated in large production facilities?
To answer that question, we must first understand the reasons for implementing IIoT in the manufacturing sector in the first place.
The manufacturing industry is a sector driven by competition. The factories that increase productivity and improve quality are the ones that will gain an immediate competitive edge.
Producing products faster, cheaper, yet maintaining a consistent quality is a constant challenge and focus area and this is where IIoT comes into play.
By having a constant stream of real-time data on machine performance, tracking and traceability of products along the line, operators have full visibility of their production line performance.
Decisions can then be made to optimize plant production or to prevent costly line stoppages. In fact, in a recent ARC Advisory Report, Is IIoT living on the edge in industrial environments?, 91% of the respondents surveyed agreed that having better systems and connectivity at the edge will enable real-time business decisions.
Here are three key areas that every professional involved in an IIoT roll-out should consider before deciding on either a cloud or an edge data center IIoT implementation:
How critical is your process?
Manufacturing plants have a mix of processes within a factory floor, some of which would be more critical than others.
Edge data centers are best applied on processes that are adverse to downtime, where decisions need to be made quickly either by an onsite operator or an AI protocol.
Despite improvements in internet connectivity, it could potentially take several minutes to upload information to the cloud, have that analyzed and then have the right resources deployed to stem the situation.
Edge data centers will be able to crunch those numbers onsite and bring up red flags to prevent costly downtimes or production line disruption from happening.
How long do you need to store that data?
Certain industries, such as the pharmaceutical sector, will need to store large amounts of batch production data for regulatory purposes.
Cloud data centers are considerably more cost efficient in such instances, lowering the overall CAPEX and OPEX by reducing the need for server rooms, power, air-conditioning, and IT personnel.
With simplified IT management and maintenance all provided through the vendor, you can free up resources to focus on business specific issues.
How much intellectual property are you willing to share?
Using cloud data centers will mean that you need to entrust a service provider to commercially confidential data.
Despite most cloud providers possessing high security standards, it is not uncommon to hear of systems being breached through loopholes or vulnerabilities, especially within multi-tenant cloud architecture.
Edge computing is essentially onsite and in-house, where the likelihood of a compromise is much lower simply due to a restriction of access.
From the projects that I have personally managed within the industrial automation space, my view is that there will not be a "one-size-fits-all" solution.
Looking back at the history of bringing certain 'smarts' to the manufacturing floor, it is evident that everyone started by storing data at the machine/plant level, which would have been considered "edge" to a certain extent.
When cloud computing emerged, the lure of a greatly reduced CAPEX and OPEX, coupled with improved internet connectivity provided an incentive to move.
Now, with advances in edge computing, we are again seeing a shift back to the point of process. This new era of edge datacenters is now autonomous, easy to deploy, self-maintaining, and simple enough for OT personnel to manage.
In my view, most industries will end up deploying a hybrid solution eventually, apportioning critical processes to the edge, and less critical ones in the cloud.
This way, industries will be able to leverage the best components of each offering, while achieving the end goal of increased productivity and profitability.