Partner content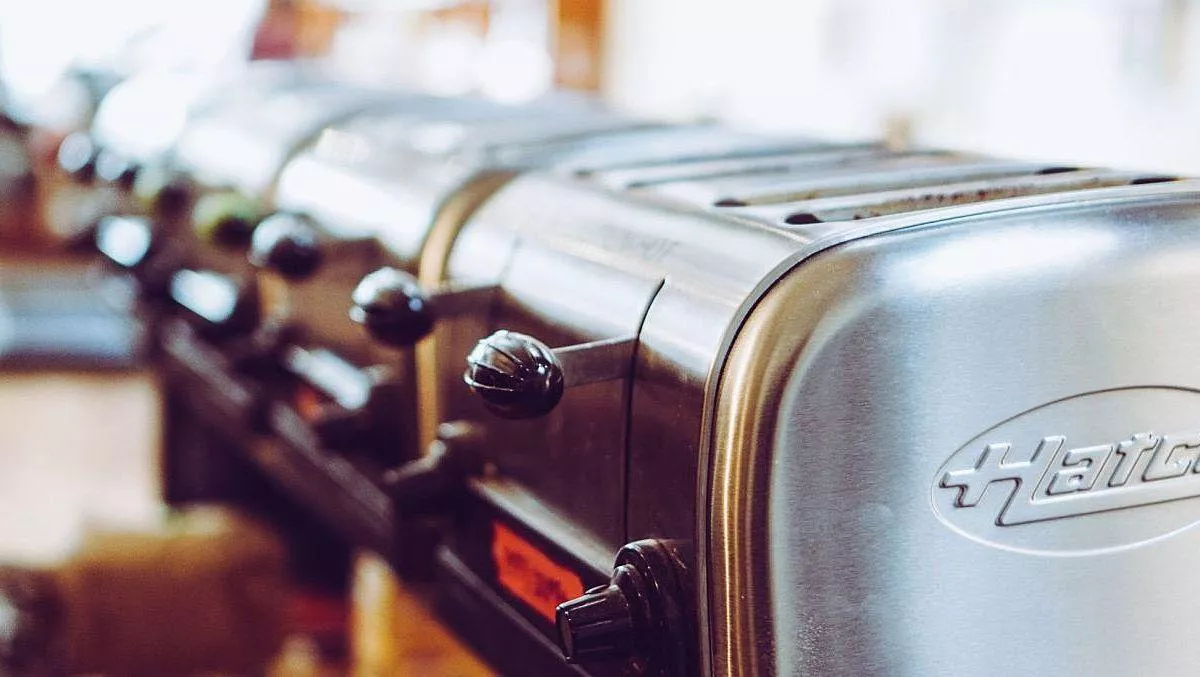 What happens when you run Linux on a toaster?
By Contributor
Mon, 25th May 2020
FYI, this story is more than a year old
In today's data center, software-defined-everything is the new normal, and for plenty of good reasons: agility, flexibility, longevity. Amongst all the hype however, the precious role of hardware in the ecosystem seems to have been forgotten, cast aside in the insatiable quest for better results. But what has that actually done for those hard-fought-for results? Are you cashing in on false efficiencies by using cheap, off-the-shelf, generic appliances? We'd like to argue that yes, you have.
Hardware has been so commoditised in the data center to the point of obscurity, and in so doing, we've shot ourselves in the foot because it's been to the detriment of the results we're seeking.
Think about it - just because you can build a toaster that runs Linux, it doesn't mean you should.
The net effect in the data center has been the implicit assumption that if your solution is "software-defined" then the hardware doesn't matter. In our view, nothing could be further from the truth.
It's not unusual to see half-empty racks in data centers these days. Why? Because today's generic appliances are assembled using off the shelf components that are not optimized for the task at hand. We've been going about it backwards: shoe-horning our software in an attempt to force better results. The irony is that in reality, the net result is large, inefficient, power-hungry boxes that suck power and cooling resources. As data continues to grow and the trend to hybrid cloud sees ever more data repatriated from the public cloud, this is a situation that - left unchanged - is unsustainable.
If you're selling generic hardware into open source data center deployments you're missing a trick. You're missing the chance to differentiate by delivering superior performance and efficiency, as well a solution that's easier (and therefore more profitable) to deploy and support, yet still delivers all the independence of open source. Everyone is a winner…
The way we see it is when you use task-specific hardware, optimized to run the very best software-defined, open source solutions like Ceph for storage, you're setting yourself up for significant and meaningful performance gains. And, especially when it comes to storage; density improvements that enable you to fully utilise available space without blowing power and cooling budgets.
For example, SoftIron's HyperDrive Density Storage appliance enables you to deliver 120TB of storage in a single "u" of rack space with a power budget of fewer than 125 watts – that's over 5PB of storage in a 42U rack, delivered for around 5KW of power consumption – well within that delivered in most data center racks – and a potential significant cost saving in co-location environments where consumption impacts rack rates.
Of course, it's not just about power, it's also about performance. When you truly understand the task and the way the software is architected to deal with it, you can exploit the potential with hardware that is purpose-built to support that. We dive deeper into that here, but in an essence, that's why we're able to deliver such blistering performance using open source code.
Over and above these immediate gains, when you design and build hardware for a specific task, and you know exactly what code you're going to run, you can vastly improve the ability to efficiently and intuitively configure, install and operate your environment. The end result? All the benefits of a proprietary bundled solution, but without the huge drawback of the vendor lock-in because don't forget, it's still open source, so you can move on at any time.
And when it comes to our channel partners, we believe this is a particularly unique proposition, providing a very tangible and profitable point of difference to the stack and paving the way for value-added services like OSS support.
So yes, you can certainly continue to run Ceph, SONiC, or any other software-defined platforms on generic hardware. Try to run it on a toaster if you like. Our bet though is that, once you've experienced the difference that purpose-built, task-specific design makes, you won't want to.
If you're curious to see how task-specific hardware can make an impact in your data center, visit www.softiron.com or book a demo here.