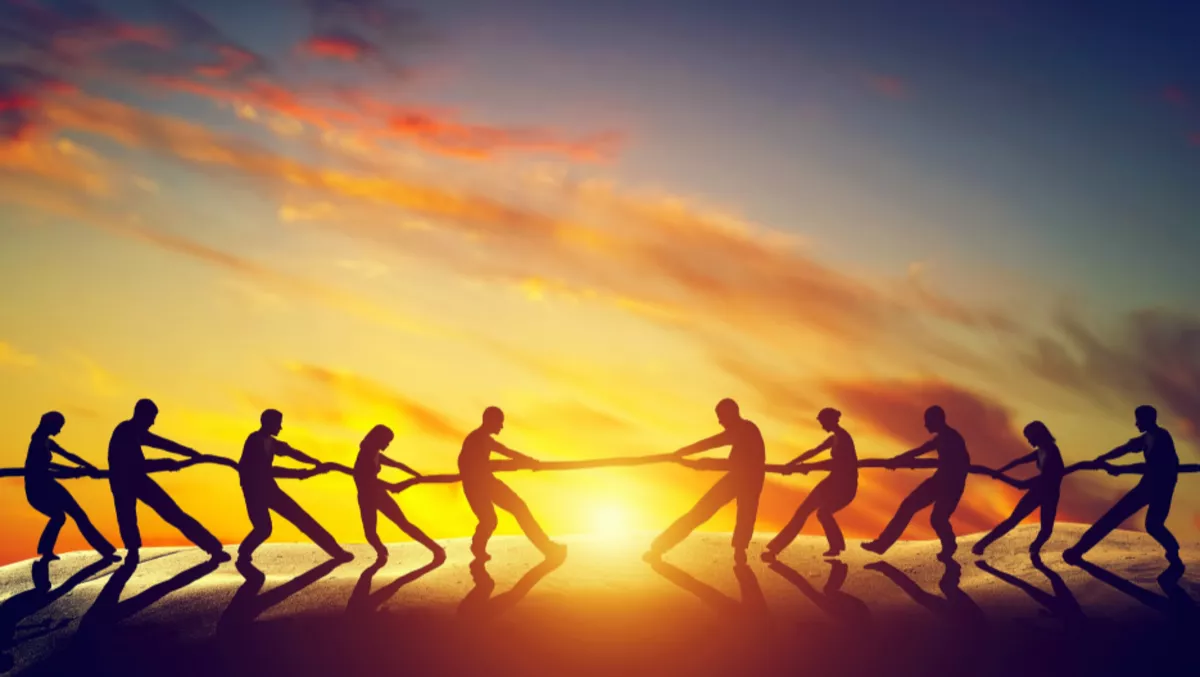 VMware, Dell, Nutanix and HPE leading on-premises cloud market
There has certainly been a lot of buzz surrounding hybrid cloud in recent times, and it's only getting louder.
Wikibon, the research arm of SiliconANGLE Media, and theCUBE has released its third annual True Private Cloud research study.
Chief research officer at Wikibon, Peter Burris says hybrid cloud is an inevitable move for large enterprises in the midst of cloud migration.
"CIOs realize they can't simply shove all their data into the public cloud," says Burris.
"Rather organizations are bringing the cloud experience to their data through modern infrastructure that we call True Private Cloud."
Burris says True Private Cloud (TPC) effectively mirrors many of the attributes of public cloud, but where it differs is that it enables customers to construct hybrid infrastructure with much of the data remaining within and under the control of an organization's data center.
What Burris has defined as the TPC market is certainly in good stead, as revenue surged more than 50 percent last year to surpass US$20 billion, growth that is being driven by maturing vendor offerings and services.
With 24 percent market share, VMware tops the software-led TPC solutions via indirect channels market (in order), followed by HPE, Cisco, Nutanix, and Oracle.
When it comes to solution sellers of TPC, Dell EMC is the leader with 29 percent market share, followed by HPE, Cisco, Nutanix, and Oracle.
Wikibon has predicted the market for TPC solutions will skyrocket from $32 billion in 2018 to more than $260 billion by 2027, providing a substantial rival for spending on public cloud infrastructure-as-a-service.
Traditional hosting companies like IBM, Rackspace, DXC, Fujitsu, and Accenture are part of the TPC market and Wikibon forecasts them to account for $11 billion in spending in 2018.
"A variety of advanced, data first application patterns will drive demand for True Private Cloud. These include internet of things (IoT), advanced analytics (especially use cases that use an enterprise's sensitive information), social media and applications that employ AI technologies to automate or augment operations and engagement," states Wikibon.
"Together, using these applications, about 4 billion users are generating nearly 3 exabytes of data per day. An important portion of that data will move to public clouds, but the vast majority – we estimate more than 90 percent - will stay local or be discarded."