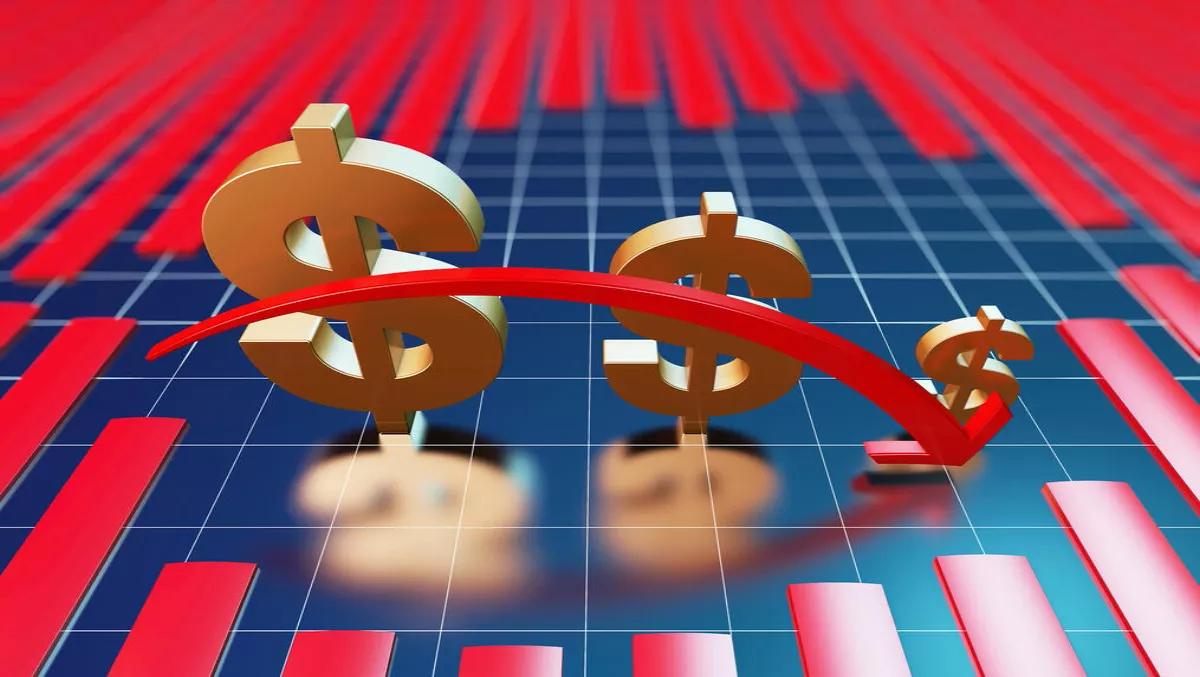 Transformations hurting data center profits
FYI, this story is more than a year old
Server, storage and networking hardware profits are slipping, in the wake of a 'steady creep' of virtualisation across data centers, according to a new study from Technology Business Research.
The analyst firm found revenue for incumbent data center hardware vendors shrank 4.3% year-to-year in 2Q16, as gross profit dollars declined 5.4%.
"Increasing pressure from lines of business to move with greater agility and productivity, coupled with the maturity of new architectures such as hyperconverged platforms, is significantly disrupting the data center market," says TBR data center senior analyst Krista Macomber.
"At a quickening pace, customers are embracing software‐defined functionality and service‐based delivery for business‐critical workloads and data center consolidation initiatives," she explains.
"For mainstream hardware vendors, this shift necessitates business model evolutions that are equally as radical to remain relevant.
According to TBR's Data Center Benchmark, data center revenue pools continued moving toward industry-standard servers during 2Q16, with the segment's contribution rising 180 bases points year-to-year to 39.8% of benchmarked revenue.
"Customers are turning to the more cost‐effective and flexible nature of ISS technology compared to more traditional, siloed deployments of proprietary servers and high‐end storage arrays as the foundation upon which they build out their digital front offices," Macomber says.
"Meanwhile, the aggressive advent of hyperconverged platforms and the need for more centralised and programmable IT administration are sparking investment in software‐defined networking functionality, resulting in early commoditisation of data center switches and routers," she explains.
Consequently, gross margin for benchmarked vendors shrank 50 basis points year‐to‐year to 41.5%.
Stephanie Long, TBR data center research analyst, says, "Dell's acquisition of EMC, Hewlett Packard Enterprise's plans to reduce emphasis on noncore capabilities, and Brocade's purchase of Ruckus Wireless all point to a shifting data center environment that requires vendors to compete not only comprehensively but also with a stronger focus on customers' evolving, infrastructure‐level pain points.
"Shrinking opportunities to differentiate on hardware and consolidation of the vendor landscape will result in a highly competitive market for the foreseeable future," she says.
The Benchmark reveals customers' data center modernisation initiatives are influencing vendors' financial performance globally, with APAC being the only major region to experience year-to-year revenue growth in 2Q16.
According to the analyst firm, short-term geopolitical challenges exacerbated revenue declines in EMEA, while the volume of traditional revenue streams in the Americas led to a more significant impact from commodisation on financial performance.
In this environment, TBR says vendors will focus on faster-growing revenue opportunities in emerging countries such as India, where customers are investing in maturing technologies such as hybrid cloud computing for greenfield data center build outs.