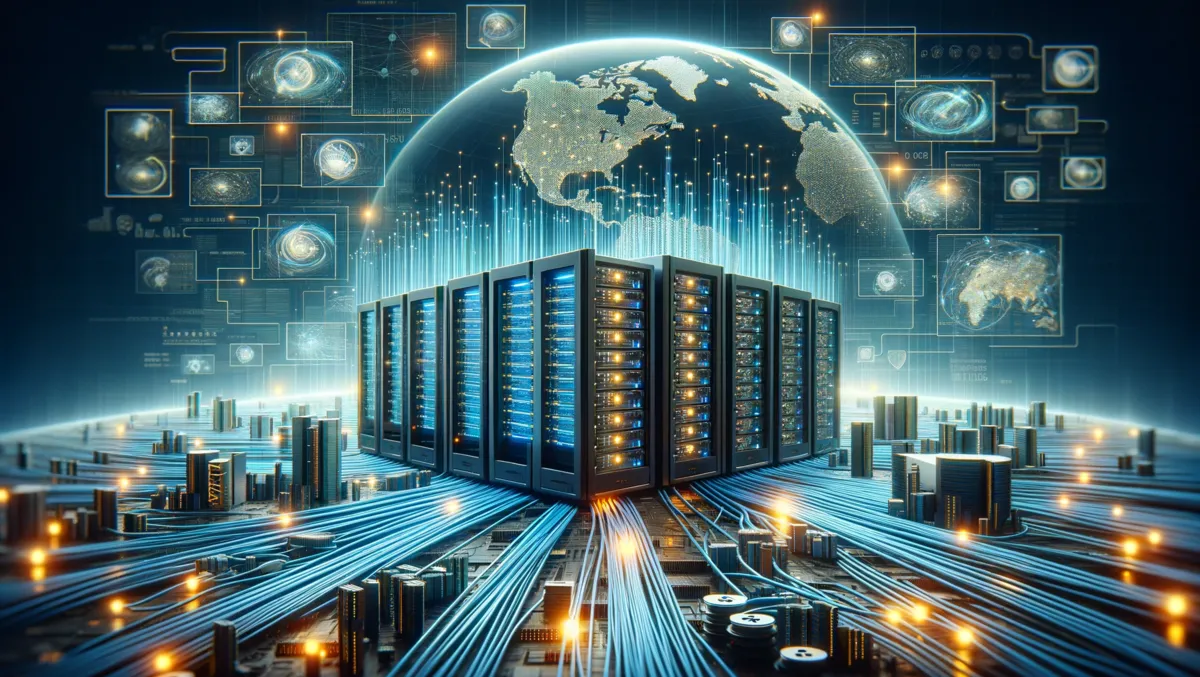 'The Rebel Fleet enhances digital services through Equinix partnership'
The Rebel Fleet, the company behind some major film and television productions, has boosted its digital services by deploying in Equinix. This partnership enables The Rebel Fleet to swiftly transfer multi-terabytes of camera film and other content to its VFX, digital imaging and editorial studios via high-speed private networks. The company is known for its contribution to prominent productions such as 'Mulan', 'Lord of the Rings', 'Rings of Power' and 'True Spirit'.
Companies including Disney, Netflix, and Warner Brothers are among those set to benefit from the enhanced ability to move massive quantities of camera files to post-production teams across high-speed networks. Rapid transfers have become increasingly important as Australia's popularity as a location for long-form film productions rises due to governmet rebate schemes.
The Rebel Fleet, an established player in film and digital production workflows, has opted for Equinix, the globally-renowned digital infrastructure company. Equinix's International Business Exchange (IBX) data centre in Sydney hosts The Rebel Fleet's operations which also use Platform Equinix to obtain immediate on-demand access to high-bandwidth, low latency fibre, security and colocation. In addition, Equinix Fabric is leveraged to establish dynamic connections to digital ecosystems, like the leading Cloud Service Providers.
The decision to partner with Equinix comes on the heels of the Australian Bureau of Statistics' Film, Television and Digital Games Survey, which revealed significant rises in the size of Australia's production industry. The numbers show an approximate workforce of 55,000 with a contribution of over $6 billion to the economy in 2021-22. Nearly half (48.7%) of the employment in this sector is in the film and video production industry. To cater to the growing demand for high-quality digital filmmaking services, The Rebel Fleet offers customised workflows and skilled crews tailored to a film producer's location, budget, technical parameters and creative desires.
Operating with companies like Netflix, Disney, Warner Brothers, Amazon, among others, The Rebel Fleet is tasked with moving multi-terabytes of large camera files from shoot locations to its post-production services, which could be situated in different parts of the world. Equinix's partnership has strengthened The Rebel Fleet's ability to increase efficiency in workflow operations and cost-effectively transfer massive data files from on-location shoots to its specialist post-production teams globally. This includes VFX, digital imaging and editorial studios, enabling effective collaboration irrespective of geographical constraints.
Michael Urban, CEO of The Rebel Fleet said, "Partnering with Equinix has given The Rebel Fleet an efficient and effective future-proof digital infrastructure platform that we can both innovate and expand on as our business grows in Australasia and beyond. Importantly, the ability to spin up infrastructure as we need will be a real game-changer for us as we extend our work across Australia."
Equally thrilled about the partnership, Guy Danskine, Managing Director at Equinix Australia added, "A key factor to Rebel Fleet's ongoing success is its ability to access dependable and secure connectivity to get its camera files to its post-production teams as quickly and as cost effectively as possible, regardless of their geographical location. We're delighted that The Rebel Fleet has chosen Equinix as its digital infrastructure provider which helps them deliver their comprehensive film services to production houses that continue to choose Australia as the preferred location for their shoots."