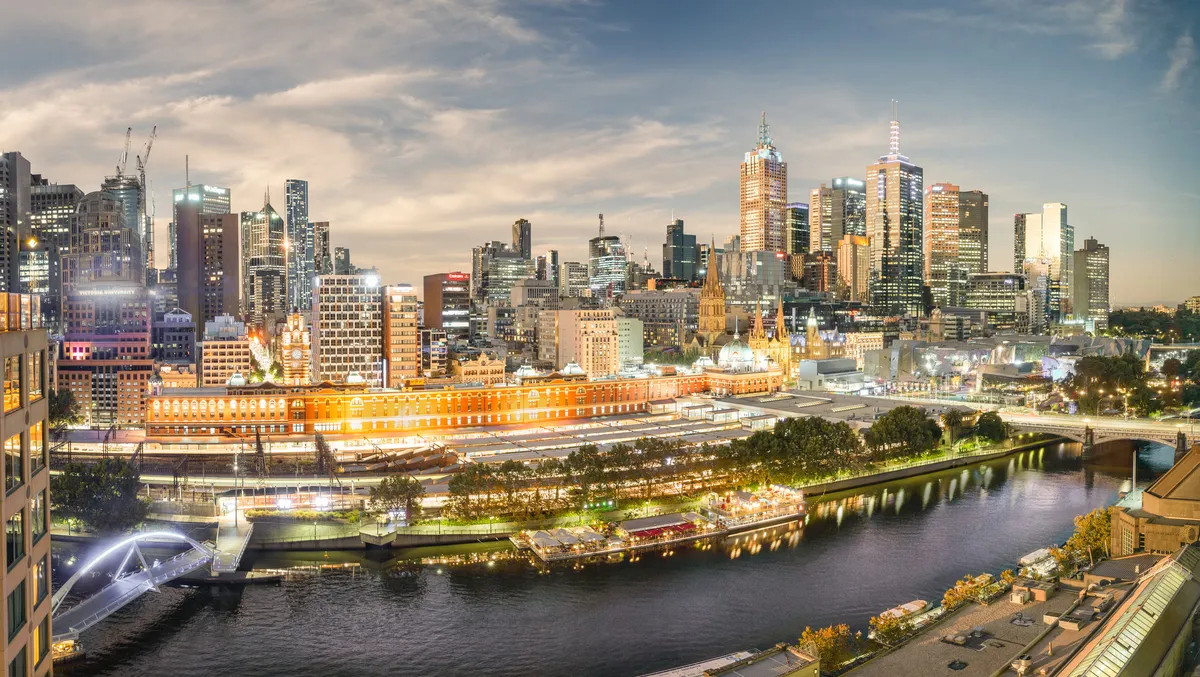 Telstra announces Private Cloud expansion in Melbourne
Telstra has expanded its Private Cloud in Melbourne as an additional availability zone, which became accessible at the end of November.
The expansion allows customers to purchase a virtual data centre in either or both availability zones, which will typically be accessible within a few hours of ordering.
The move comes after the successful launch of Telstra Private Cloud in Sydney in March, and the virtual data centre is built on dedicated infrastructure, owned and hosted in Australia.
Telstra chose Dell Technologies to deliver the platform, using its APEX Data Centre Utility offering, and VMware to provide the virtualisation layer.
The private cloud offering has been designed with built-in lifecycle and speed of deployment, the same as public cloud.
Further, it is intended for consistent, always-on workloads while providing more predictable cost and performance.
It is also securely built and certified against the ISO27001 security framework.
"As Australian organisations continue their adoption of cloud technology, we see increasing sophistication in their cloud needs. Our customers are asking Telstra for public cloud, hybrid cloud, multi-cloud and Edge solutions," says Angela Logothetis, Group Owner for Edge and Cloud, Telstra.
"While virtualised workloads drove the initial demand for Private Cloud, increasingly we see organisations looking to Private Cloud and Edge for cloud sovereignty and data cloud capabilities."
The offering is part of the Telstra Hybrid Cloud ecosystem, which allows customers to purchase, manage and deploy public and private cloud environments through a single provider and through the web-based Telstra Cloud Sight portal.
In addition, customers can migrate to the cloud through Telstra Purple and receive the experience of accredited Telstra Enterprise Partners to help innovate and transform their business.
"Through the combination of Dell's infrastructure leadership and Telstra's Adaptive Networks, we are bringing to market a unique solution for local businesses, providing the confidence and control needed to innovate while allowing customers to pay only for what they use," says Renee DeLaine, Global Alliances Senior Director, Dell Technologies.
The Private Cloud expansion comes after Telstra and Microsoft recently signed a five-year strategic agreement to help further support Australia's digital growth.
This landmark deal signals one of the most extensive partnerships Microsoft has established with a telecommunications provider globally.
Both companies will work together to help accelerate Australia's digital transformation by combining Microsoft's technology with Telstra's network reach and technological capabilities.
Microsoft will also become an anchor tenant for Telstra's new ultra-fast intercity fibre network, which will help enhance connectivity and growth for Australian customers. The partnership will also drive Telstra's ambition to have about 90% of its applications on public cloud infrastructure by 2025, which includes Microsoft Azure as a preferred cloud partner as part of Telstra's multi-cloud approach.
There will also be a significant focus on promoting better hybrid work solutions, and Telstra will launch a dedicated end-to-end Microsoft practice to assist in digital transformation journeys.
To boost connectivity, Microsoft will also explore enhancing its capacity on Telstra's leading Asia-Pacific subsea cable network. Through these investments, Microsoft will be able to achieve better end-to-end connectivity across key telecommunications routes in Australia and across the Asia-Pacific region.
To make it easier for customers to source better solutions to transform and grow their businesses, Telstra will also look to provide a new suite of digital offerings with Microsoft. Microsoft technology like Azure, Microsoft 365 and Microsoft Teams will assist Telstra in delivering enhanced services.
A current example of this practice in action is the co-developed Branch Offload solution for enterprises. This blends Telstra's 5G and fixed connectivity with Microsoft Azure Stack Edge for edge computing, SD-WAN and service orchestration.