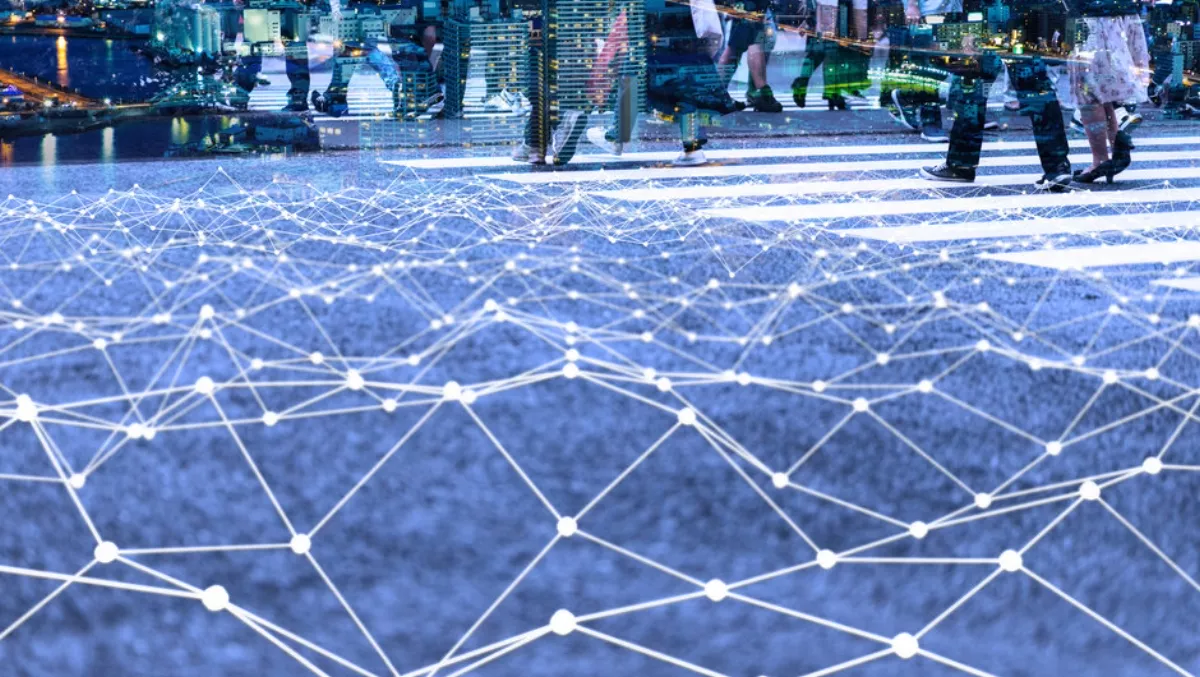 Telco central offices are being transformed into the edge
FYI, this story is more than a year old
Next week I am attending Mobile World Congress in Barcelona to talk with customers about the next generation of telco – telco edge.
Believe it or not, back in the day when using a telephone, there was a direct connection (wire) from your telephone, all the way to the telephone that you were calling. The technology is now adoringly called Plain Old Telephone Service (POTS) and was the standard service offering from telephone companies from 1876 until 1988.
The way it worked was simple: the wires went from your home or business phone to a central office where it was switched to a longer range wire to another central office and then switched to another wire to the other phone.
It was powered by direct current (DC) voltage of -48V supplied by a power conversion system in the central office – this is why your house phone continued to work, even when there was a power outage at your house.
These central office buildings are very close to users, located in every city and even every neighborhood. In the US, for example, there are 25,000 of them. They are usually nondescript grey, windowless concrete buildings. The central offices vary in size: the ones in densely populated areas tend to be smaller buildings similar to a Starbucks, while the more remote facilities can be much larger similar to the size of a Home Depot.
Many original buildings are still around with many of them located in densely populated areas. The placement of these central offices makes them ideal to enable the telco edge.
The early dilemma with central office transformation – how to repurpose
There was an initial transformation of these facilities starting in the 90s when telco technology started going digital – ISDN, packet switching, PBX, etc. – that enabled the digital transmission of voice and data over ordinary telephone copper wires.
The effect on the telco central offices was that this new digital equipment took up much less space than the legacy analog equipment. This prompted many providers (who now had empty space in their central offices) to search for new revenue streams in these ideally located pieces of real estate.
However, the lack of windows and their overall un-attractiveness did not lead to many of these turning into 5-star restaurants. Some of the owners repurposed the available space into colocation data centers.
Internet Giant tenants could reduce latency and improve the overall experience for their clients – like Microsoft hosting Office 365, for example. But the majority of these remained only partially filled with equipment.
Transforming the telco edge: NGCOs
Today we are in the early stages of what are being called Next Generation Central Offices (NGCOs).
This represents the natural evolution of existing central office as the new technology leverages virtualization technology and a new computing architecture that is cloud-based.
An NGCO is an edge cloud data center that can support both fixed and mobile traffic, and serve an average of 35,000 subscribers per central office; compared to around 5,000 for today's central office.
Located between the Radio Access Network (RAN) and Central Core Cloud, the NGCO functions as either a local edge core cloud data center or regional/metro edge core data center that have a smaller area and power footprint than the core cloud data center. Cloud and virtualization technologies are needed to keep vastly increased amounts of data flowing and forge a path towards 5G.
The technological enablers that bring cloud agility to central office facilities include: network functions virtualization (NFV), software-defined networking (SDN), software-defined routing (SDR), open source software, C-RAN, as well as standardized white-box hardware.
Most operators are slowly migrating their current central office architecture towards NGCO. While some NGCOs will be built as greenfield deployments, the majority of central offices will evolve, requiring the coexistence of SDN/NFV equipment along with traditional hardware and software.
Telco edge technology: A cheat sheet
It may seem complicated, but here's what the functions do:
NFV: focuses on optimizing the network services themselves. Implement some network functions (e.g. router, firewall) as a software package, then deploy and interconnect them in the cloud.
SDN: separates the network's control (brains) and forwarding planes (muscle). The router forwards packets according to established rules.
White-box: Uses network devices, such as switches and routers based on "generic" networking chipsets available for anyone to buy, as opposed to proprietary silicon chips designed by and for a single networking vendor.
SDR: Implement "radio signal processing" in software that interfaces only with radio front-end. It can also be seen as a network function (software package) in NFV. NFV manages and orchestrates these network functions. SDN is the overall technology to interconnect multiple network functions and implement them.
C-RAN: Implement radio access network function in software and deploy them in the cloud. It is just a special use case of NFV where the network functions are the radio access network functions.
At present, there are a handful of industry projects that are focused on offering solutions for central office migration towards NGCO. These include CORD (Central Office Re-architected as a Data Center) and Open NFV's Virtual Central Office (VCO). These initiatives offer the benefits of better network intelligence, flexibility and scalability; as well as both OPEX and CAPEX savings.
CORD: Brings data center economies and cloud agility to service providers for their residential, enterprise, and mobile customers. The reference implementation of CORD combines white-box servers and switches and open source software, built on an extensible service delivery platform.
OPNFV's Virtual Central Office: produces a reference architecture that, when combined with other functional elements (such as NFV and C-RAN), supports the delivery of residential, business and mobile services.